CBS Sports Top 25 and 1 gets shaken up after wild Tuesday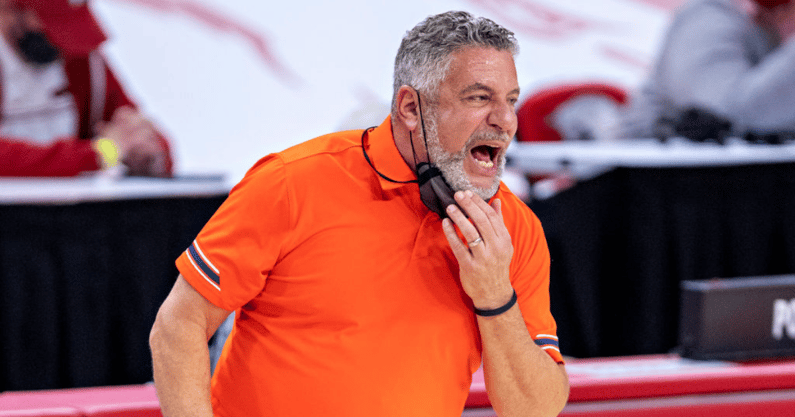 Following a wild night of marquee games on Tuesday, CBS Sports college basketball insider Gary Parrish released his updated Top 25 and 1 once again. See how college basketball's best teams stack up as conference play hits full speed.
Among the biggest games on Tuesday's slate, Auburn's 12th straight win came over in-state rival and NCAA Tournament team Alabama and helped push the Tigers to the top with a Baylor loss. Texas Tech became the first team to knock off the Bears in quite a while and bolstered their Big 12 resume. Another undefeated team fell victim when USC lost on the road against Stanford and a pair of short-lived top 25 and 1 appearances ended with a loss.
The Big 12 lead the way in representation in the CBS Sports Top 25 and 1 with six teams on Tuesday, followed by the Big Ten with five, then the SEC and Big East with four. The Pac-12 has just three teams represented, but all three ranks inside the top 15, while the ACC has only one teams listed now.
CBS Sports Top 25 and 1
1. Auburn (+1) 15-1
Tuesday result: 81-77 win at Alabama
2. Baylor (-1) 15-1
Tuesday result: 65-62 loss against Texas Tech
3. UCLA (–) 10-1
Tuesday result: Did not play
4. Gonzaga (–) 12-2
Tuesday result: Did not play
5. Michigan State (–)13-2
Tuesday result: Did not play
6. Wisconsin (+1) 13-2
Tuesday result: Did not play
7. LSU (+1) 14-1
Tuesday result: Did not play
8. Purdue (+1) 13-2
Tuesday result: Did not play
9. Kansas (+1) 13-2
Tuesday result: 62-61 win against Iowa State
10. Houston (+1) 14-2
Tuesday result: Did not play
11. Arizona (+1) 12-1
Tuesday result: Did not play
12. Villanova (+1) 11-4
Tuesday result: Did not play
13. USC (-7) 13-1
Tuesday result: 75-69 loss at Stanford
14. Iowa State (–) 13-2
Tuesday result: 62-61 loss at Kansas
15. Duke (–) 12-2
Tuesday result: Did not play
16. Texas Tech (+3) 12-3
Tuesday result: 65-62 win at Baylor
17. Seton Hall (-1) 11-3
Tuesday result: Did not play
18. Ohio State (-1) 10-3
Tuesday result: Did not play
19. Xavier (-1) 12-2
Tuesday result: Did not play
20. Tennessee (–) 11-4
Tuesday result: 66-46 win against South Carolina
21. Kentucky (–) 13-3
Tuesday result: 78-66 win at Vanderbilt
22. Providence (–) 14-2
Tuesday result: Did not play
23. Loyola Chicago (–) 12-2
Tuesday result: 81-74 2OT win against Valparaiso
24. Illinois (–) 12-3
Tuesday result: 81-71 win at Nebraska
25. Texas (NR) 13-3
Tuesday result: 66-52 win against Oklahoma
26. West Virginia (NR) 13-2
Tuesday result: 70-60 win against Oklahoma State
Out: Miami, Oklahoma