CBS Sports updates college basketball Top 25 and 1 after Tuesday marquee matchups
Roughly a week into the college basketball season, CBS Sports' Gary Parish has updated his Top 25 And One.
With the Gavitt Games and Champions Classic providing some fun matchups in the second week of the season, there are actual important results to point to now rather than just a slew of blowouts. So check out where the top teams in college hoops fall in now that many of them have played at least one game of consequence.
Team (Record)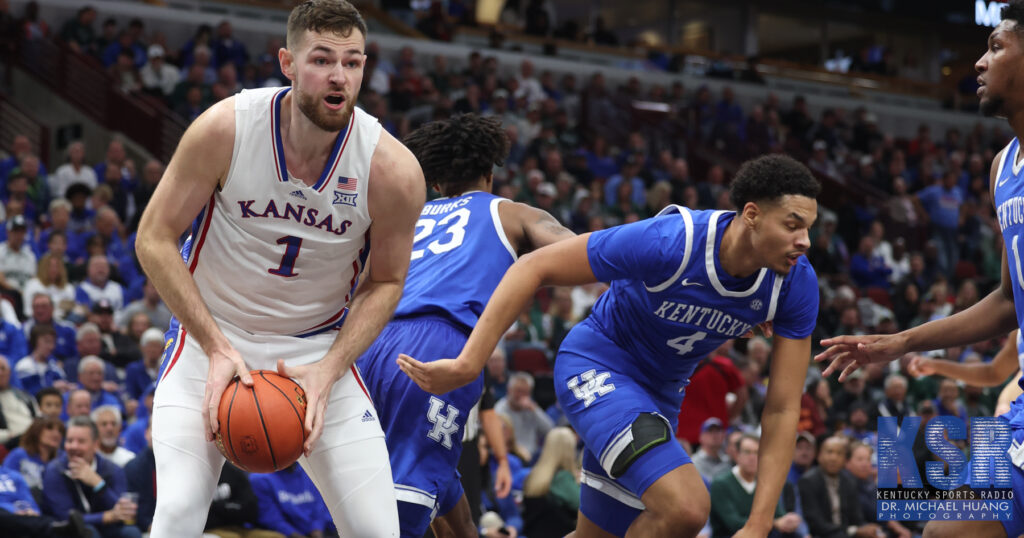 The Jayhawks scored a quality early season victory in the Champions Classic over Kentucky Tuesday night, but it was a real sweat for Bill Self's squad. Hunter Dickinson abused an extremely thin Wildcat front-line that was missing all three of its centers while Dajuan Harris came through with five threes on six attempts, a once-in-a-career type of night for him.
Without those shots, Kansas certainly loses to Kentucky in a game where the 'Cats shot extremely poorly yet led most of the second half and scored in the mid-80s. So maybe there are some defensive issues and certainly a lack of consistent shooting that needs to get sorted out, but Kansas is still living up to their No. 1 billing so far.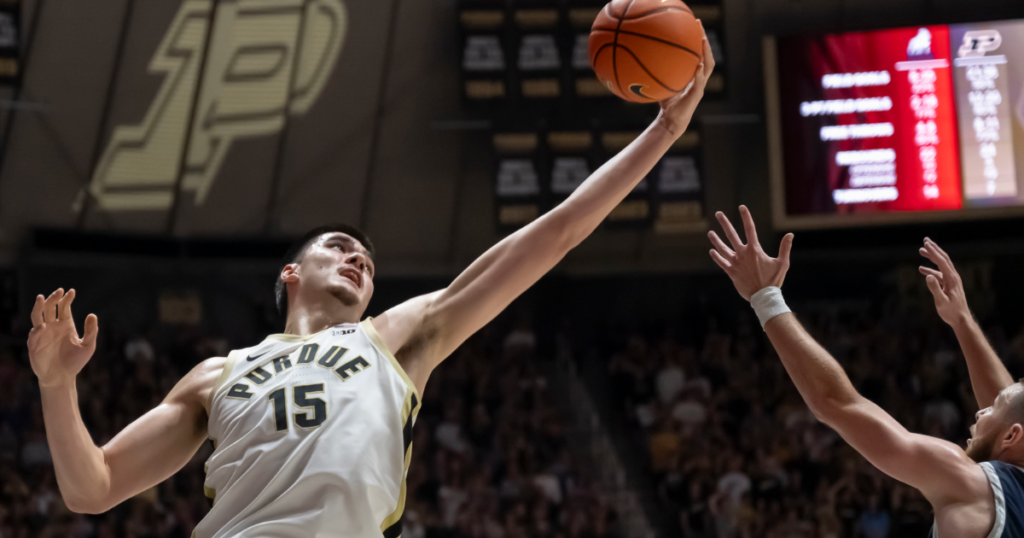 We all know and love Zach Edey — and he's exactly what you'd expect through three games this season. For the Boilermakers, though, it's the guard play that has to have fans excited for a better outcome in March this coming spring.
Last year, the joke on Purdue all year was that, sure, Edey is a dominant freak of nature, but a team starting two true freshman guards both ranked outside the top-100 isn't winning the national title. Not only was that prophecy fulfilled, but Purdue lost in embarrassing fashion to a 16-seed. So this season, they have those freshmen a year older while super-senior transfer Lance Jones gives them one extra dynamic ball-handler that they just didn't have a year ago.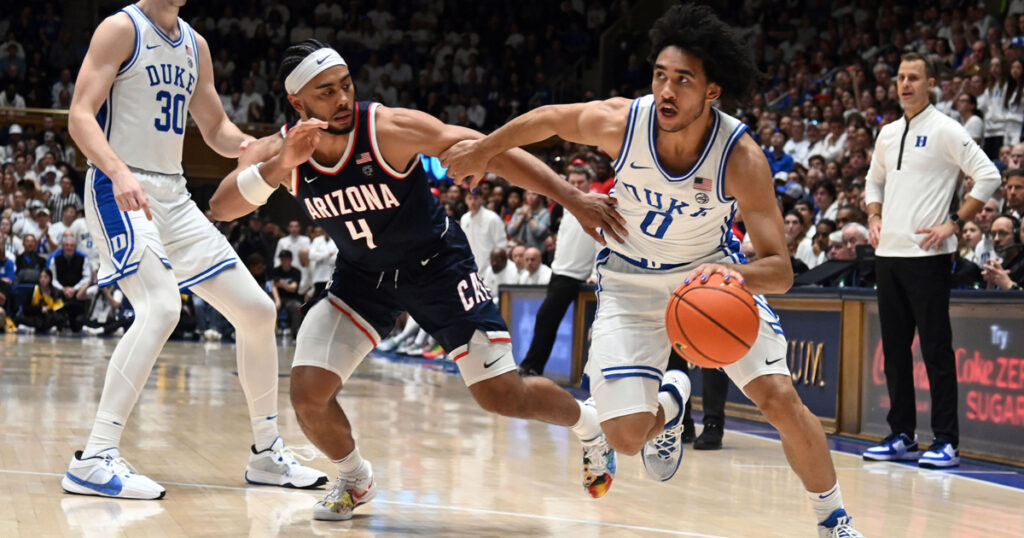 No team has a more impressive victory so far this season than the west coast Wildcats. Tommy Lloyd's group began the season with a bang by traveling across three time zones to beat Duke in Cameron Indoor.
Oumar Ballo came in as the likely star and lead-scorer on the team but it's really been a balanced effort so far from Arizona. Kylan Boswell is one of the most improved players in the country and a terrific point guard, Pelle Larsson and Caleb Love offer some scoring punch on the wing while Ballo and San Diego State transfer Keshad Johnson maintain a very physical presence in the paint.
4. Duke (2-1)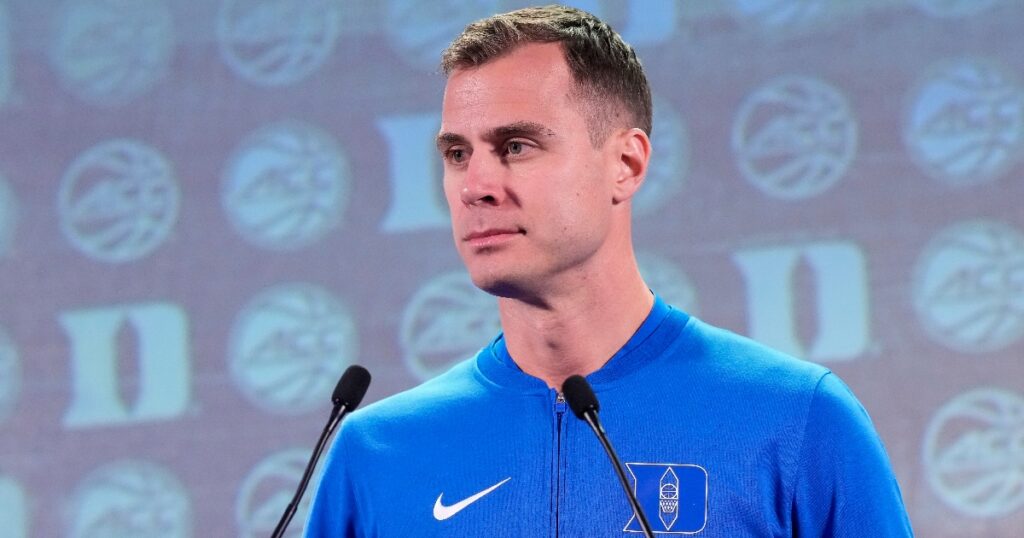 The Blue Devils responded to its early-season setback strong, beating a Michigan State team that is still finding its way offensively and is now 1-2 with losses to Duke by double digits and at home to James Madison.
Still, CBS Sports' Gary Parish views Duke as a top-five team. Jon Scheyer produced a fairly average Duke team last season and got out-toughed by Tennessee in the NCAA Tournament. Then, Arizona took that playbook and punched Duke in the mouth with it again to start this season.
5. FAU (2-0)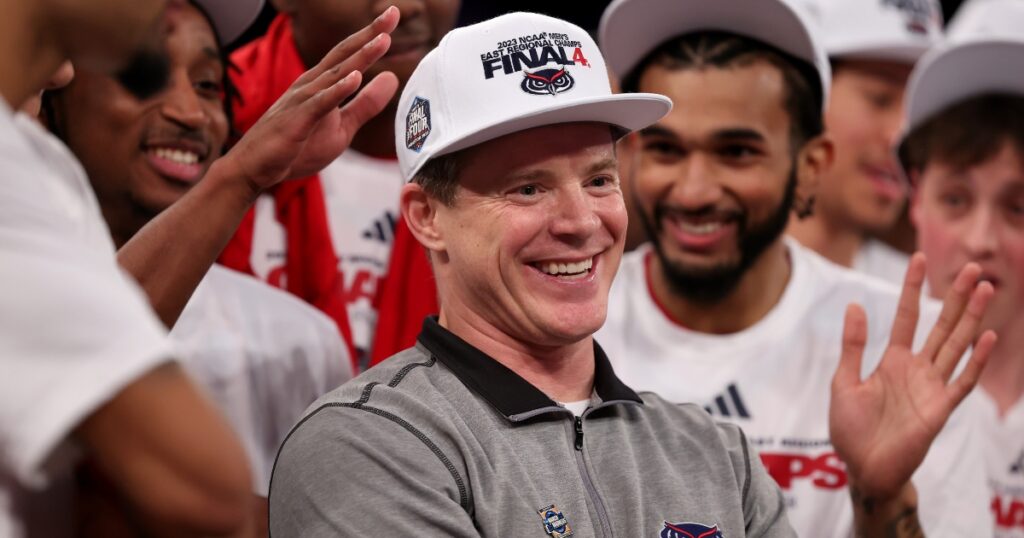 Yes, the Owls are all that. At 31-3 entering last year's NCAA Tournament, FAU was an elite club then, proved it in March, and then returned nearly their entire rotation. So when they came out as top-10 team this year, some fans may have thought it as granting too much credit to a Cinderella run. But that was the mistake, because these guys didn't need glass slippers or magical chariots to take them to the Final Four — they were just an elite college hoops team.
So far this season, that has not changed. FAU kicked off the year by controlling a victory by double digits from tip to finish against Loyola Chicago, then smashed Eastern Michigan to the tune of a 100-57 win.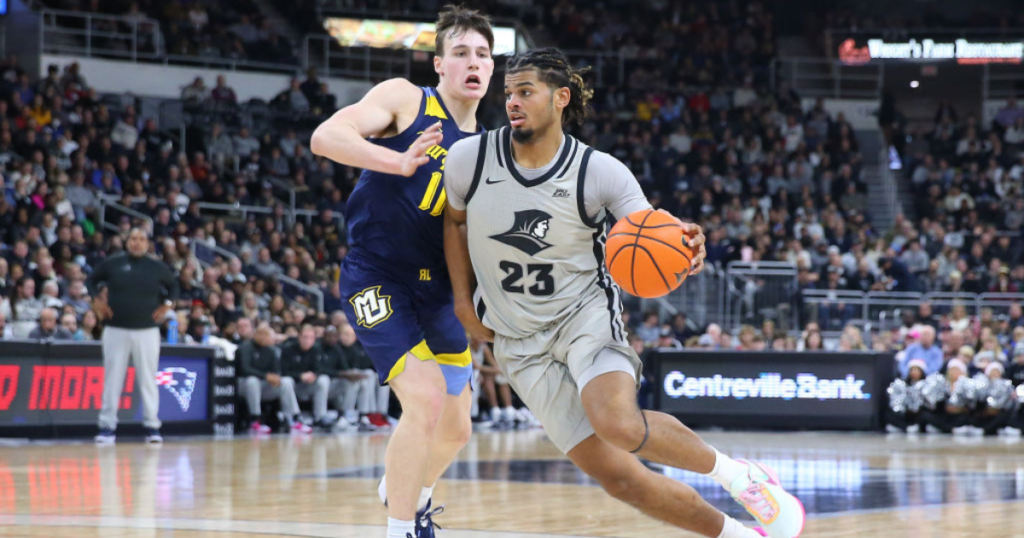 So Marquette earned a two-seed in last year's NCAA Tournament and then returned four of five starters, including the best pure point guard in the country, Tyler Kolek. They then began this season by beating up a couple of low-major cupcakes before going on the road to beat a top-25-ranked Illinois team.
The Golden Eagles won a ranked matchup on the road and Shaka Smart's club appears primed to continue their meteoric rise since he arrived.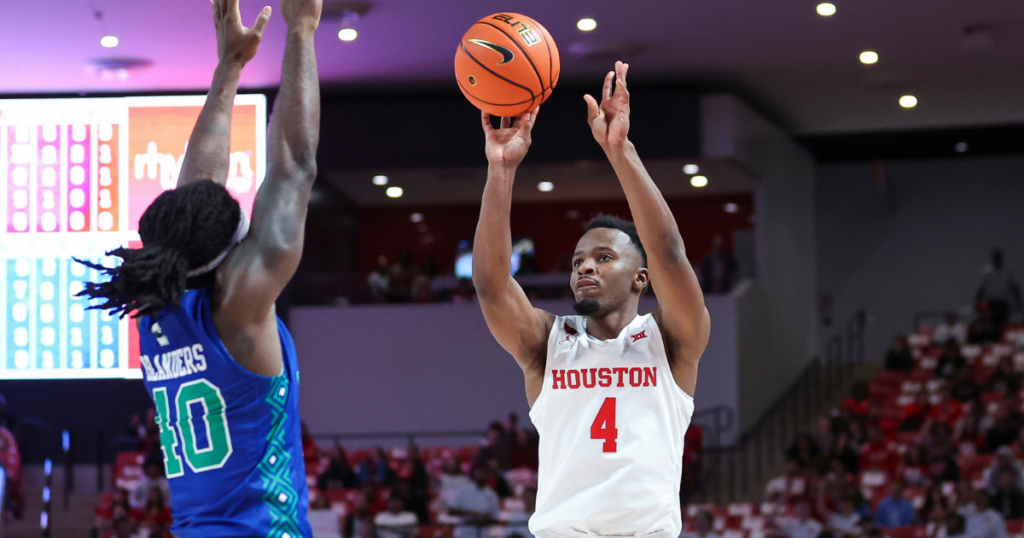 Kelvin Sampson's teams have been at their best when he's got multiple shooters to swing the ball to on offense plus a couple of undersized but physical forwards who can crash the offensive glass. This year, he's got it all.
LJ Cryer, Emmanuel Sharp and Damian Dunn are voluminous and accurate from beyond the arc and are currently the three-leading scorers. Then, down low, it's J'Wan Roberts and J'Vier Francis putting on the Sampson Big Man Clinic. Roberts is a stalwart Cougar and knows his role perfectly by now, while Francis is really popping this year as a younger but more athletic version of what Roberts provides.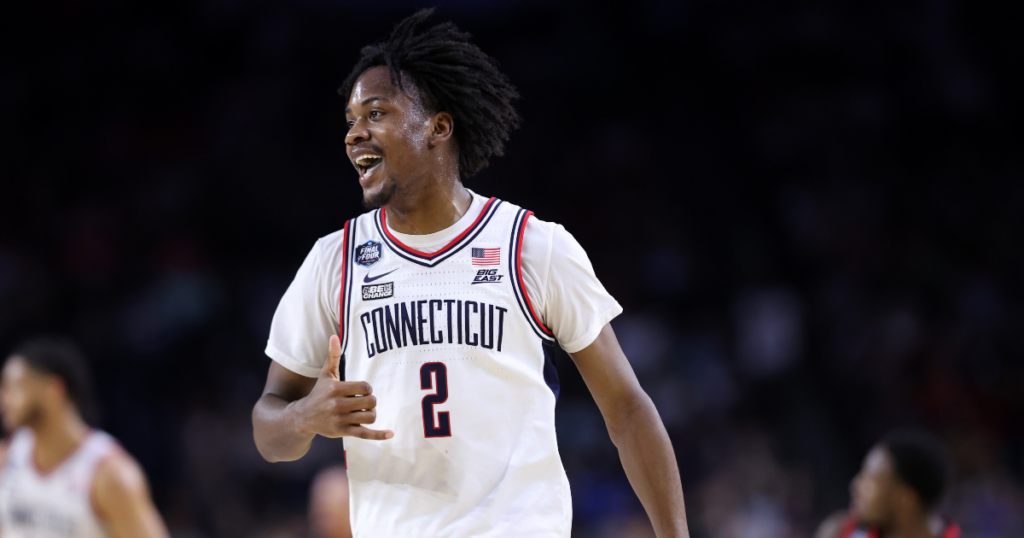 The national champions are blowing low-major opponents out of the water so far this season. The returning trio of Tristen Newton, Alex Karaban and Donovan Clingan are leading the charge while steady-handed Rutgers transfer Cam Spencer is filling in his role perfectly and five-star freshman Stephon Castle is popping off as well.
The concerns about a title defense remain after the three pillars of that '23 team — Andre Jackson, Jordan Hawkins and Adama Sanogo — all left. But if you're going to lose your top three players, few coaches would feel better about their new core than Dan Hurley.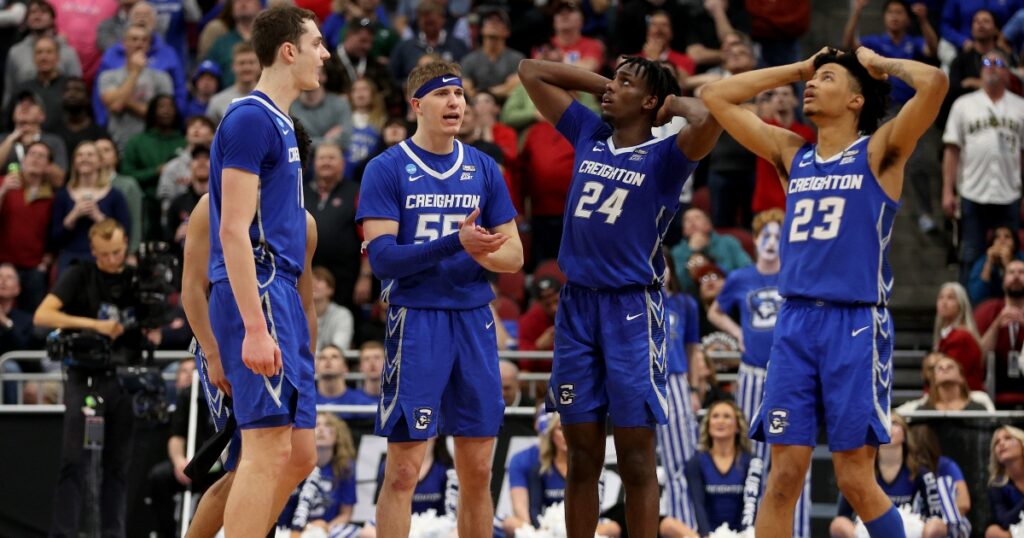 The Blue Jays proved their early-season worth with a win over Iowa in the Gavitt Games, using their scorching offense to simply out-score the Hawkeyes in a 92-84 win. After a strong finish to last season, this Creighton team is seriously one of the best teams in the country.
Really, they were for most of last year, sans a few-week stretch where their best player was sick and Murphy's Law thunder-stormed over Omaha. And after losing two of their five starters, you'd think they may have trouble, but no. Instead, they got their three best players back and now have a bit of a deeper roster around them after Greg McDermott basically went with the Adolph Rupp method and played his five starters every minute he could.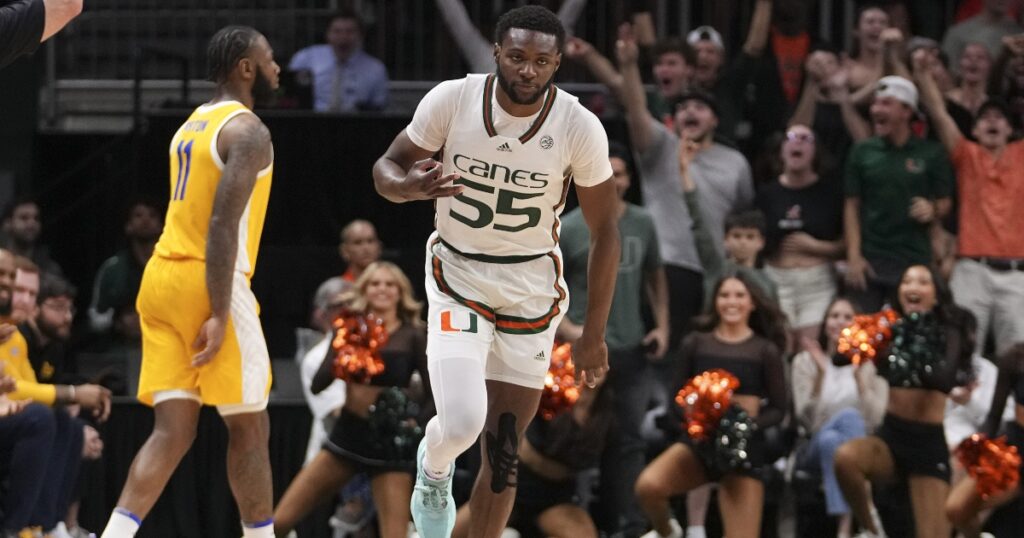 Jim Larranaga might be in the same position as Greg McDermott was last season with having basically a five-man lineup that he trusts. That and extreme small ball have more or less been the calling cards for recent Hurricane teams. Those five: Bensley Joseph, Nijel Pack, Wooga Poplar, Matthew Cleveland and Norchad Omier.
Omier and Cleveland are the 6'7 "big men" while three of those five are playing more than 32 minutes a game to start the year. Those five are all averaging north of 12 points per game while no bench player averages more than 3.7. It's once again a shallow group for Larranaga, but a group that is excellent at the top.
CBS Rankings 11-26
11. Arkansas (3-0)
12. Tennessee (3-0)
13. Texas A&M (3-0)
14. Baylor (4-0)
15. Gonzaga (2-0)
16. Kentucky (2-1)
17. Texas (2-0)
18. Memphis (2-0)
19. North Carolina (2-0)
20. USC (2-1)
21. Michigan State (1-2)
22. Illinois (2-1)
23. Alabama (3-0)
24. Iowa State (3-0)
25. Colorado (3-0)
26. Virginia (3-0)
Well, the SEC didn't get a team in the top-10 but it does have the three teams ranked just outside of it with the Razorbacks, Volunteers and Aggies at 11-13. Tennessee specifically has an argument to be ranked much higher after they went on the road and beat Wisconsin. Ditto to Texas A&M, who accomplished the same at Ohio State. But either way, these are fair enough rankings to these clubs.