CBS Sports updates Top 25 college football power rankings ahead of Week 3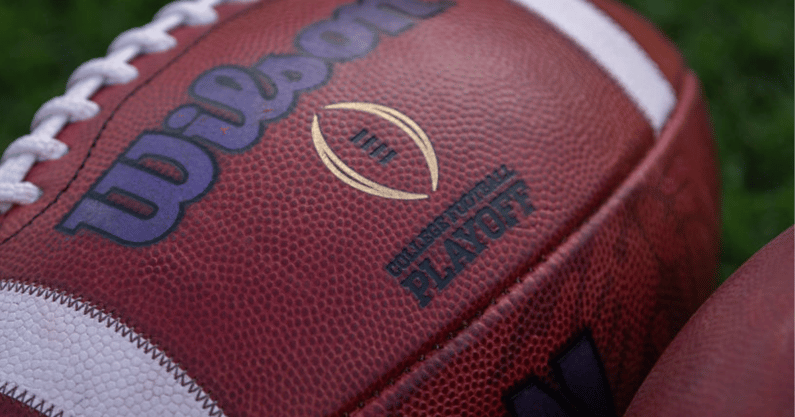 CBS Sports has updated their Top 25 college football power rankings ahead of Week 3.
An upset-filled Week 2 sets the stage, as some of the top brands in all of the sport fell in shocking defeats. From Texas A&M to Notre Dame, College Football Playoff hopes were dashed across the board.
Additionally, all eyes were on a big-time contest in Austin on Saturday between Alabama and Texas. Alabama entered the week ranked No. 1, while Texas was just on the outside looking in. The Longhorns played a tough game, and even after losing starting quarterback Quinn Ewers to a shoulder injury in the first half, fought until the bitter end. Alabama ultimately kicked a late field goal to pick up a 20-19 victory.
Prior to releasing the rankings, Dennis Dodd of CBS Sports highlighted how the aforementioned upsets will mean more in the future with the expansion of the College Football Playoff.
"In as little as two years, such upsets are going to mean more. (Sun Belt commissioner) [Keith] Gill is one of the FBS commissioners working on the logistics of a 12-team playoff. Whenever it is instituted, Sun Belt upsets could mean CFP inclusion," wrote Dodd. "As modeled, the top six-ranked conference champions will make up half the bracket. The other six spots will go to at-large teams.
"Fast backward to this week's Power Rankings. App State debuts at No. 18 after winning at Texas A&M 17-14. At this time, the Mountaineers (1-1) are the top-ranked Group of Five team, meaning they would be in line for a New Year's Six bowl. But if the expanded playoff debuts as soon as 2024, that No. 17 ranking would put App State in contention for a playoff berth."
Here's who CBS Sports believes are the Top 25 teams in the nation ahead of Week 3, following some shocking upsets last weekend.
CBS Sports Top 25 ahead of Week 3: