CBS Sports updates Top 25 college football rankings ahead of Week 4
CBS Sports updated its top 25 rankings following Week 3 and with a loaded Week 4 slate on the docket for the weekend.
The usual suspects are at the top, but expect these rankings to change starting in Week 5. Why? Because there are highly ranked matchups, including a top 10 game that could change things for the rest of the fall.
Below are CBS Sports' latest top 25 rankings with college football ready for Week 4.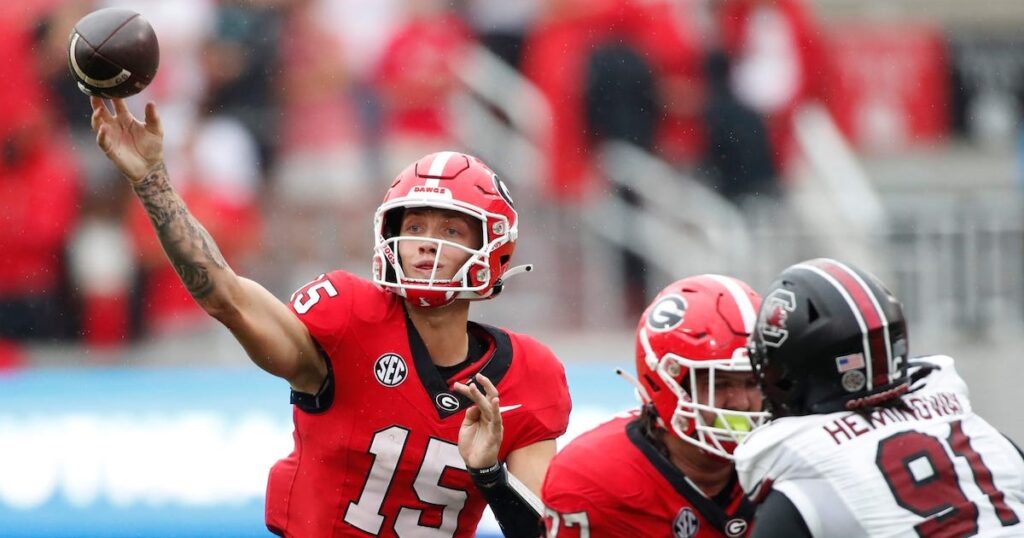 It's hard to drop Georgia from the top of the rankings at this point. The Bulldogs slogged their way through a win over South Carolina, but remained unbeaten.
Don't forget, this team is still the favorite to win a third straight national championship. Until you knock the big "dawgs" out, they'll remain at the top of the food chain.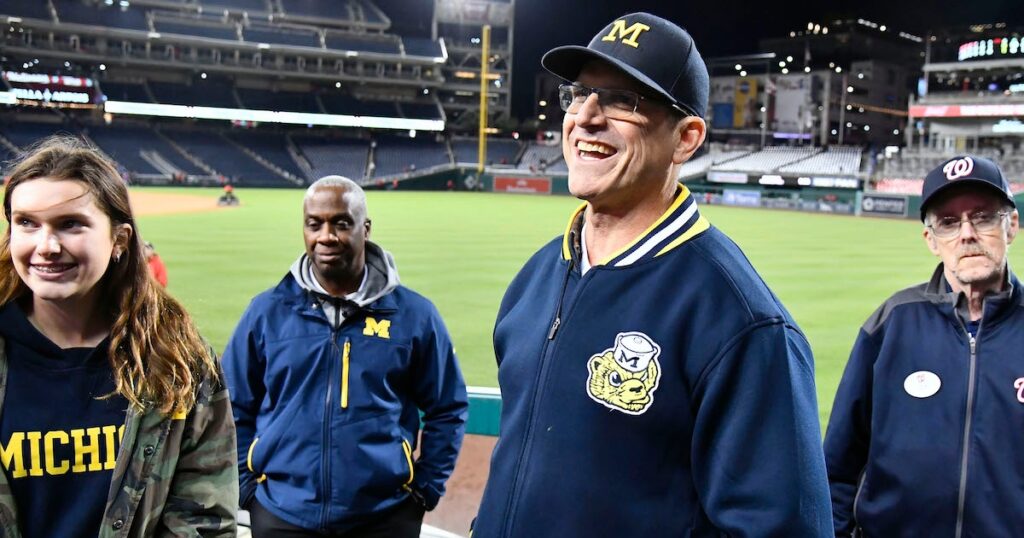 The Wolverines get the return of Jim Harbaugh this weekend when they play host to Rutgers. Michigan is 3-0 but struggled in the passing game against Bowling Green.
You can probably chalk it up to nothing and Harbaugh's return should give the team a boost. You can't overlook any opponent, but Michigan might have an argument for the best team in the country.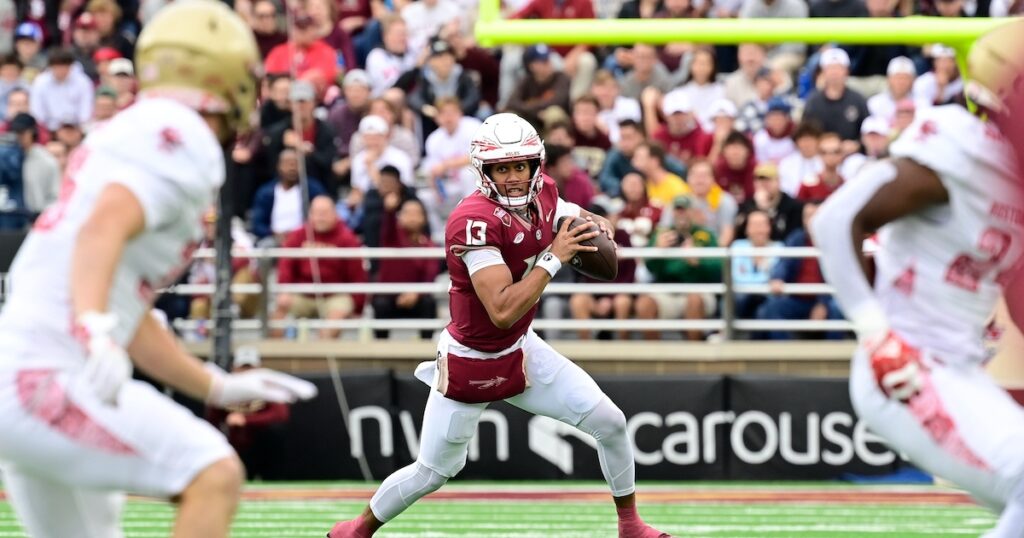 Florida State is still in the top three per CBS Sports despite the close win over Boston College. Overall, this team is still extremely talented.
At this point, it's hard to put anyone else above the Seminoles in the ACC. Next up is Clemson and regardless of what you think of the Tigers, this is a game to watch and not overlook for Jordan Travis and company.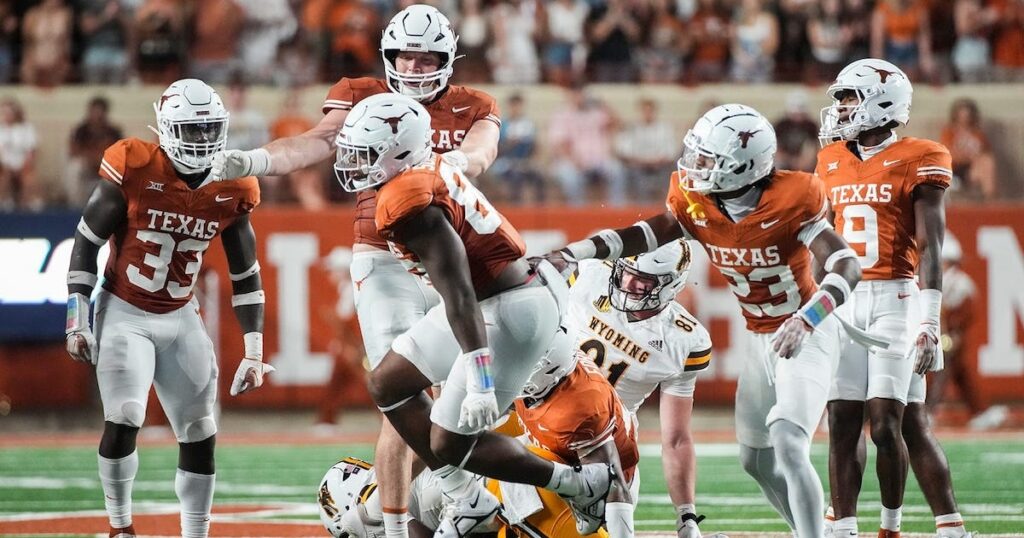 Yes, coming off the emotional high of beating Alabama was bound to happen, but Texas still beat Wyoming to improve to 3-0. This team is great right now and not many thought the Longhorns could sustain this pace.
But now it's Big 12 play and rivalries and expectations. Basically, everything that Texas has to do to be "back" is still in front of the team. Although it's fair to feel better about this squad than in year's past.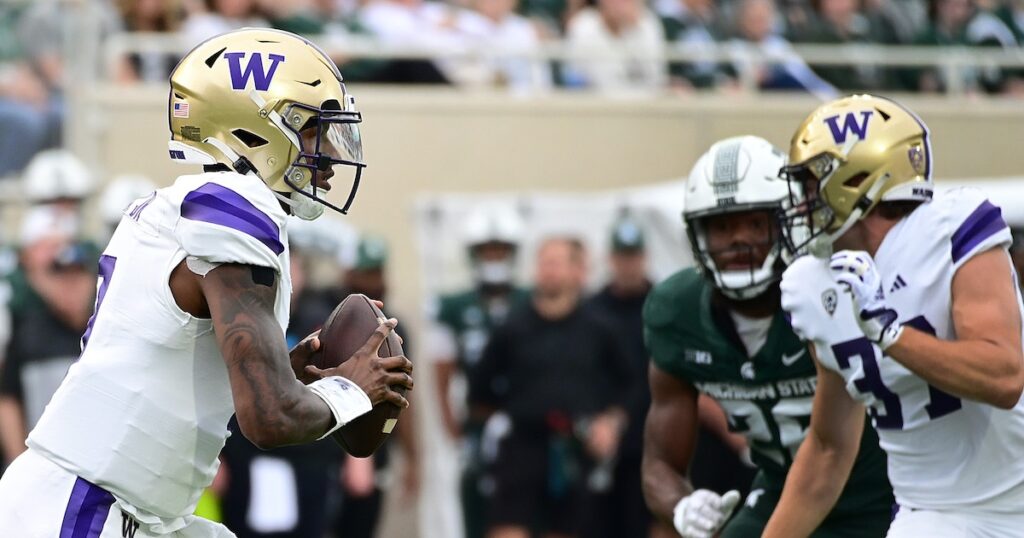 Michael Penix Jr. is so awesome. I think that's all we have to say. CBS Sports seems to think so too by putting the Huskies in the top five.
With this ranking, CBS Sports has Washington as the best team in the Pac-12 so far this season. Yes, above USC and Oregon. More on them below.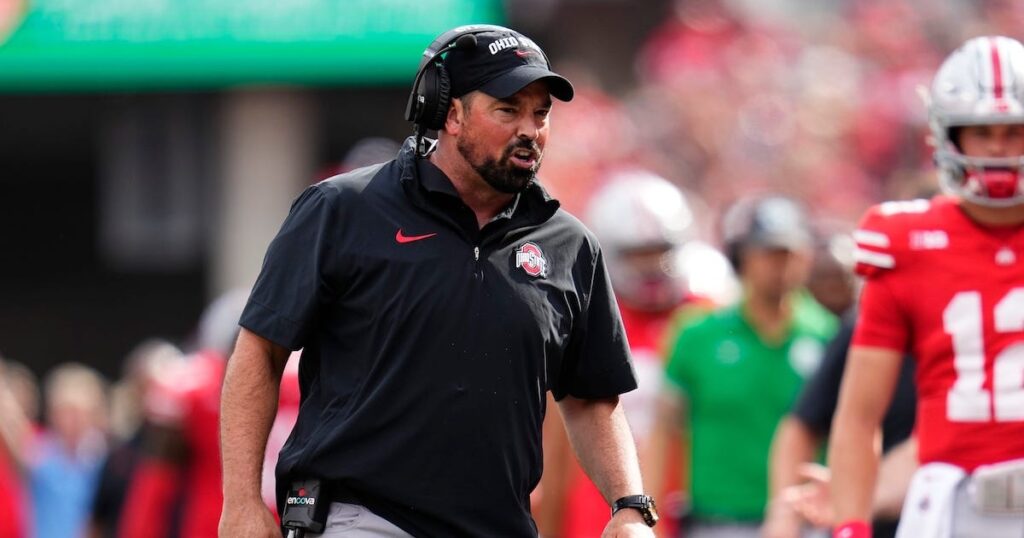 The Buckeyes now have their high powered offense back with Kyle McCord at the controls. But here comes Notre Dame in Week 4.
Overall, Ohio State is still one of the best teams in the country but that notion will be put to the test this weekend. A convincing win in South Bend will go a long way in 2023 for Ohio State.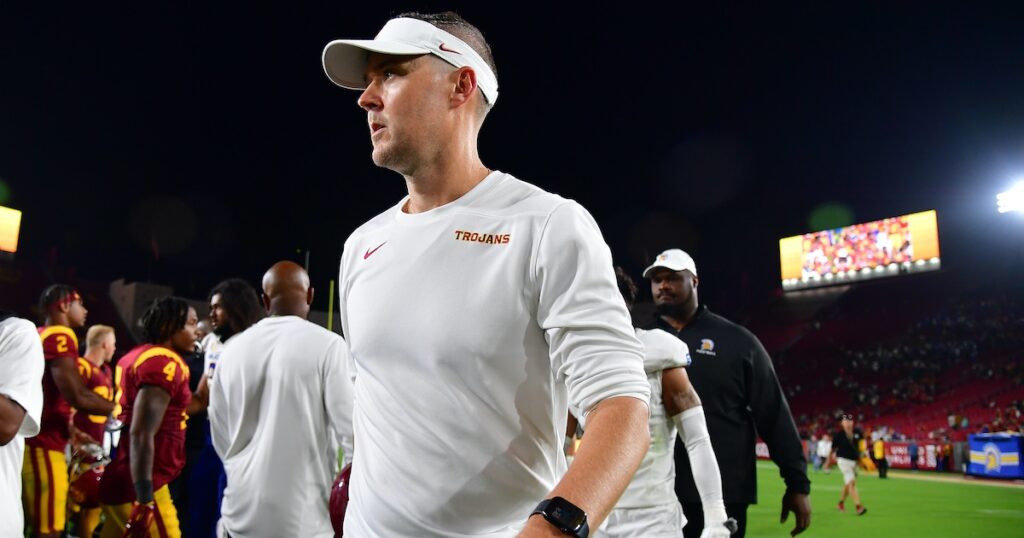 The Trojans are down to No. 7 simply because of inactivity and lack of a huge game yet. But, USC is dominant right now.
At 3-0, the offense looks better than ever and Alex Grinch's defense looks improved. How will it hold up? That remains to be seen but don't overlook what Lincoln Riley and Caleb Williams are capable of doing this season.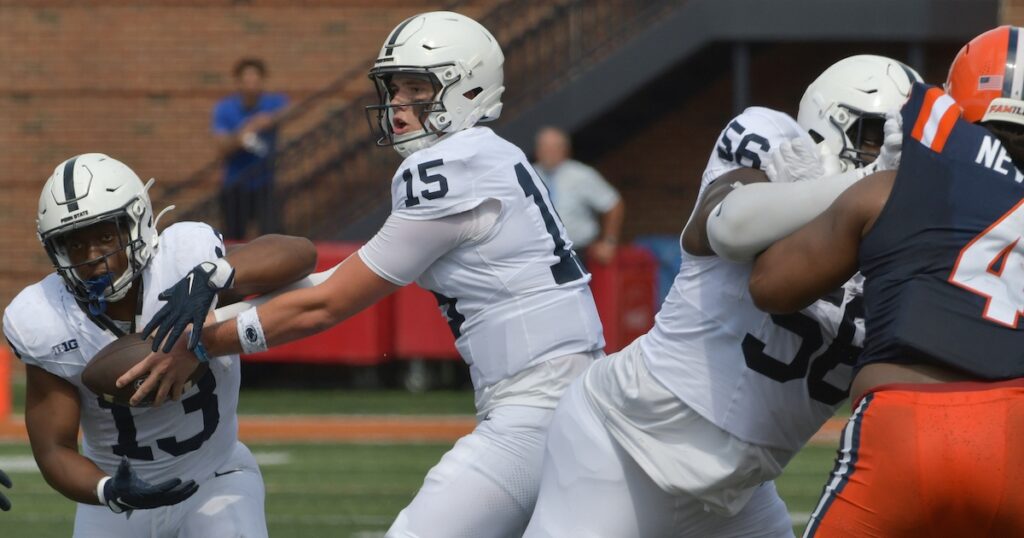 The Nittany Lions probably wish the passing game looked better on the road against Illinois, but nonetheless, it was a road win in the Big Ten. Penn State has one of the best run games in the country with Nick Singleton and Kaytron Allen.
The defense is outstanding as well, but until Penn State proves it, it'll be behind Michigan and Ohio State for now. But it's amazing how this is still a top 10 team despite being third in its division.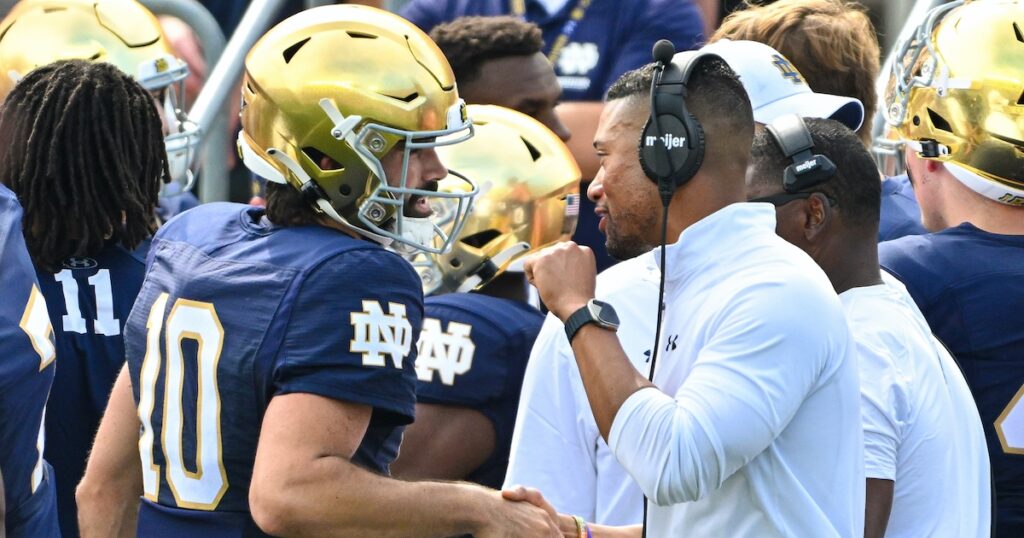 How about Sam Hartman and this Fighting Irish offense? Yes, Notre Dame looks a lot better this year under Marcus Freeman and the new dynamic passing attack. However, we'll wait to anoint them the national champions.
First, Notre Dame has to get through Ohio State this weekend. In a top 10 matchup, Hartman and company at least have this game on their home turf. A win could drastically change things in the rankings.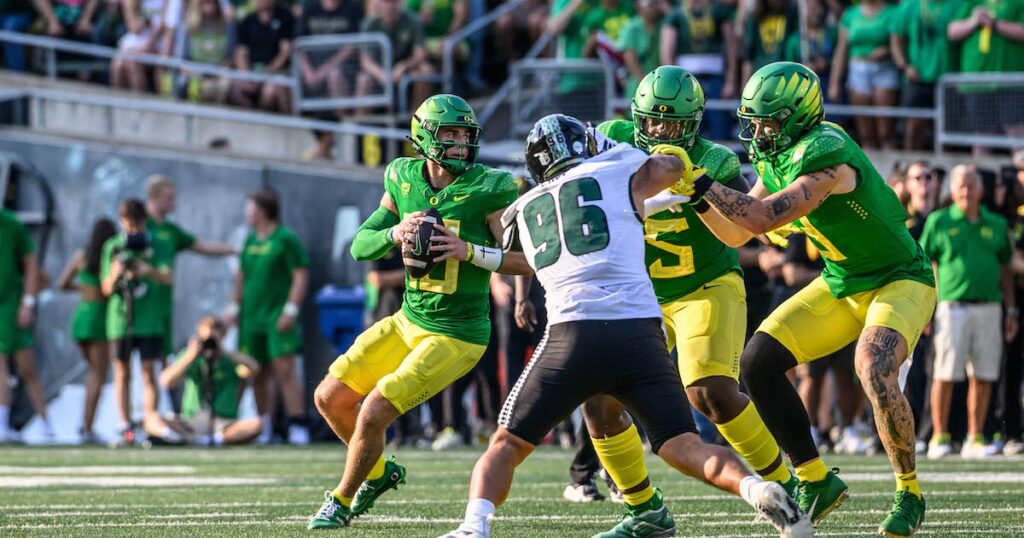 The Pac-12 is deep this season to say the least, which is a shame since everything changes next year. Oregon is loaded and the Ducks get Colorado at home this coming weekend.
Yes, Oregon is the heavy favorite, but everyone's talking about Deion Sanders and company. But what they should be talking about is how Colorado is going to stop quarterback Bo Nix. A big challenge.
Rest of CBS Sports' Top 25
11. Utah
12. LSU
13. Oregon State
14. Oklahoma
15. Alabama
16. Ole Miss
17. Duke
18. North Carolina
19. Colorado
20. Miami
21. UCLA
22. Tennessee
23. Clemson
24. Iowa
25. Washington State
So there you have it, CBS Sports' top 25 teams going into Week 4. It aligns relatively with the AP Poll at this point, albeit with some differences. Either way, the top 10 is pretty hard to argue with after the first few weeks of the season.