Chad Simmons says everyone is "chasing" Texas A&M to land Walter Nolen commitment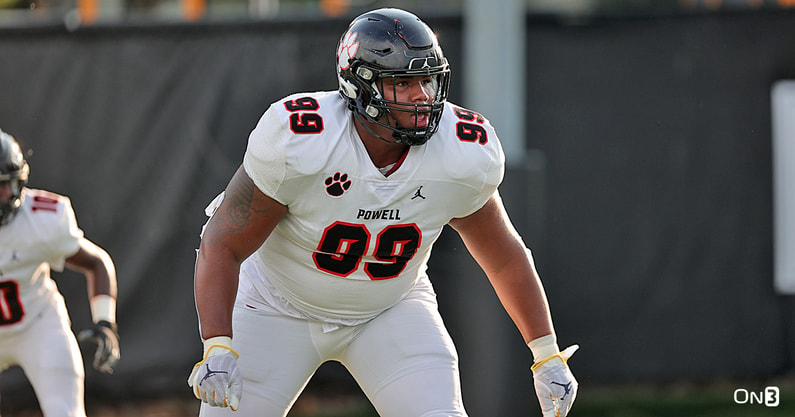 Powell (Tenn.) High five-star defensive lineman Walter Nolen is one of the most sought-after recruits in the country and is always making headlines in the recruiting news cycle. That is not changing anytime soon.
On3 Director of Recruiting Chad Simmons believes Nolen's recruiting is about to kick into another gear.
"This weekend starts a big movement for Nolen and his family," Simmons sadi. "He'll take a second visit out to Texas A&M. And it was that first trip in late July that really changed things between him and the Aggies. Elijah Robinson, defensive line coach, has really made a big impact here. Nolen's gotten close to a lot of Texas A&M commits, Texas A&M targets. Those guys stay in contact."
Simmons said the Aggies are the team to beat for Walter Nolen, who is the No. 6 overall recruit in the 2022 On300.
"Based on the info I'm getting right now, the Aggies are likely the school everyone else is chasing," Simmons said.
In addition to his official visit to Texas A&M, Nolen has more visits lined up for the fall. He will take an unofficial to Tennessee on Oct. 16 and plans on taking an official visit to Knoxville later in the year as well.
Walter Nolen will also be at Bryant-Denny Stadium for Alabama's contest against LSU on Nov. 6.
"I think the the main schools involved are Texas A&M, Alabama, and Tennessee," Simmons said. "He still lists Georgia in his top three. Unless he trips again to Athens, the Bulldogs, I think, are on the outside looking in. He did go to Florida for the Alabama game, took an official to Florida in June. The Gators can't be ruled out. But again, it's Texas A&M, Tennessee, Alabama — I think in that order."