C.J. Stroud, Ohio State Freshman QB: NIL U Player of the Week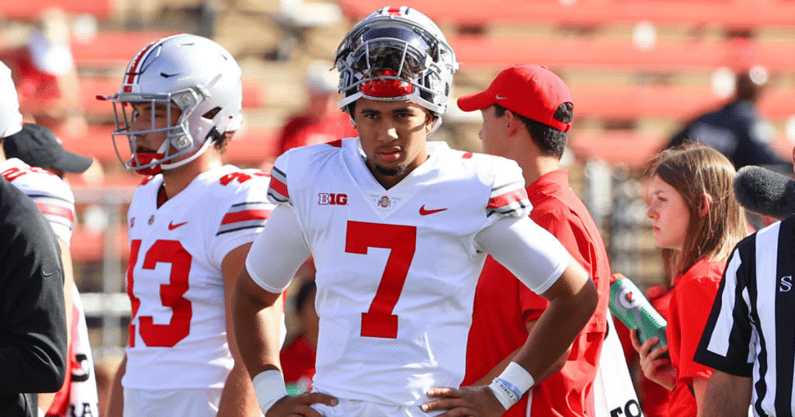 After a stellar performance on Saturday and leading his team to a 49 point conference win over the Maryland Terrapins, Ohio State freshman quarterback C.J. Stroud is the NIL U Player of Week. Stroud threw for 406 yards on 24 completions in the victory. He added for 5 touchdowns on the day as he continues his Heisman Trophy campaign. Through just five games, the highly touted freshman from Rancho Cucamonga, California has thrown for nearly 1,700 yards and 18 touchdowns.
C.J. Stroud made headlines just before the season when he was one of the select few Ohio State players to receive a brand new vehicle through a local dealership. It was one of the first deals of its kind as Stroud received a brand new 2021 Chevrolet Silverado Z71 Black Widow Package, courtesy of Coughlin Chevrolet, as his first NIL deal. Since then, he has partnered with C4 Energy, one of the fastest-growing energy drink brands across America. Along with that, C.J. Stroud added a deal with Athletic Brewing Company. A non-alcoholic craft beer company that strives to provide a refreshing experience without including alcohol.
Stroud looks to have a potentially monster second half of the season on deck. Continue making big strides on and off the field, C.J.!