Coaches Poll Top 25 overhauled after upset-filled week of college basketball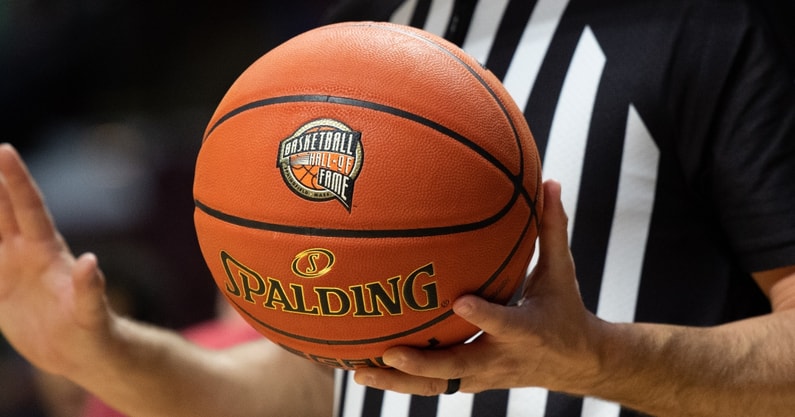 College basketball continues to deliver surprises and excitement each and every week. This past week might have been the best yet, and the changes to the new Coaches Poll Top 25 rankings reflect that.
It wasn't a good week for teams ranked inside the AP Top Ten. Six of the top ten ranked teams suffered at least one loss, with No. 2 Kansas suffering two defeats against No. 13 Kansas State and No. 14 TCU. No. 1 Houston also fell on Sunday, falling to AAC foe Temple. No. 3 Purdue picked up three victories on the week, going 3-0. No. 4 Alabama also made it through the week unscathed, picking up a pair of wins.
No. 5 UCLA went 1-1 with a loss against No. 11 Arizona, and No. 7 Texas went 1-1 with a loss against No. 12 Iowa State. Both No. 6 Gonzaga and No. 8 Xavier fell to unranked opponents, with the Bulldogs losing to Loyola Marymount and the Musketeers falling against DePaul. To round out the top ten, No. 9 Tennessee and No. 10 Virginia each went 2-0 on the week.
Overall, just 11 AP-ranked teams made it through the week without picking up a loss. And in addition to Kansas picking up two losses, 13 ranked teams picked up exactly one defeat over the last seven days. That has resulted in a ton of interesting movement inside the latest Coaches Poll Top 25.
Updated Coaches Poll Top 25 rankings
Purdue (19-1) (24 first-place votes)
Alabama (17-2) (8)
Houston (18-2)
Tennessee (16-3)
Kansas State (17-2)
Virginia (15-3)
UCLA (17-3)
Arizona (17-3)
Kansas (16-3)
Texas (16-3)
TCU (15-4)
Xavier (16-4)
Iowa State (14-4)
Gonzaga (17-4)
Marquette (16-5)
Auburn (16-3)
Baylor (14-5)
College of Charleston (21-1)
Miami (15-4)
UConn (16-5)
Providence (15-5)
Saint Mary's (18-4)
Clemson (16-4)
Florida Atlantic (19-1)
Duke (14-5)
Illinois (previously No. 23) and Arkansas (previously No. 25) fell out of this week's Coaches Poll. They were replaced by Florida Atlantic (No. 24) and Duke (No. 25).
Indiana was the top vote-getting team outside of the top 25, receiving 47. Other teams to receive votes were New Mexico (46), Rutgers (39), Illinois (37), San Diego State (33), Michigan State (21), Kentucky (19), Wisconsin (17), NC State (13), Kent State (13), North Carolina (9), Texas A&M (8), Missouri (8), Creighton (5), Seattle (4), Wake Forest (2), Oral Roberts (2), and UC Santa Barbara (1).