Updated Coaches Poll Top 25 released after upset-filled second week of college basketball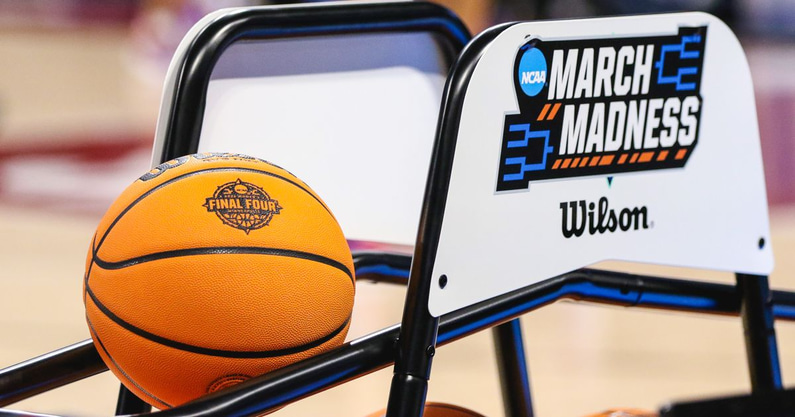 The second week of college basketball was one to remember. The season is barely underway, but this past week was filled with primetime matchups between ranked teams. After all of the upset-filled action, a new USA Today Coaches Poll Top 25 has been revealed.
15 AP-ranked teams went undefeated during the second week of the season. Seven teams picked up one loss, while three teams suffered multiple losses on the week.
No. 2 Gonzaga played in a pair of big-time matchups, defeating No. 4 Kentucky while losing against No. 11 Texas. Kentucky also lost to Michigan State as part of a 1-2 week that leaves them at 3-2 overall. Texas' lone game of the week was against Gonzaga.
CLICK HERE to subscribe for FREE to the On3 YouTube channel
No. 5 Baylor also played in two ranked matchups. The Bears defeated No. 8 UCLA, but lost against No. 16 Virginia. UCLA also lost to No. 19 Illinois, while the Fighting Illini also lost a game against Virginia during this week. After surging up into last week's rankings, Virginia again sees a sizeable leap in this week's top 25.
No. 6 Kansas and No. 7 Duke went head-to-head, and it was the Jayhawks that came away with the victory.
With so many matchups between ranked teams during the past week, this week's rankings have seen some significant movement throughout. The season is just getting started, and if this week and the shakeups in the new Coaches Poll are any indication, plenty more excitement is on its way across the nation in college basketball.
Updated Coaches Poll after second week of college basketball
North Carolina (4-0) (23 first-place votes)
Houston (5-0) (7)
Kansas (4-0)
Texas (3-0) (1)
Gonzaga (3-1)
Virginia (4-0)
Baylor (4-1)
Creighton (4-0)
Arkansas (3-0)
Duke (3-1)
Indiana (4-0)
Arizona (3-0)
Kentucky (3-2)
Illinois (4-1)
Michigan State (3-1)
Auburn (4-0)
UCLA (3-2)
Alabama (4-0)
San Diego State (3-0)
Texas Tech (3-0)
Tennessee (2-1)
UConn (5-0)
Purdue (3-0)
Iowa (3-0)
Maryland (5-0)
TCU (previously No. 18), Michigan (previously No. 21) and Dayton (previously No. 23) fell out of this week's Coaches Poll. They were replaced by UConn, Iowa and Maryland.
This week saw major movement within the top 25. The biggest risers were Texas (up seven spots), Virginia (eight), Illinois (six), Michigan State (10), and UConn (6). The biggest fallers were Kentucky (down nine spots), UCLA (10) and Tennessee (four).
Ohio State was the top vote-getting team to not crack the top 25 with 56 votes. Michigan (52), Saint Mary's (42), TCU (33), Dayton (20), Wisconsin (16), Toledo (12), Virginia Tech (10), Miami (9), Villanova (8), Texas A&M (6), Memphis (6), Xavier (4), Saint Louis (4), St. John's (3), Drake (3), Charleston (3), Iowa State (2), Arizona State (2), West Virginia (1), Tulane (1) and Marquette (1) also received votes.