Coaching carousel rumblings: The latest on Arizona State, Georgia Tech and UAB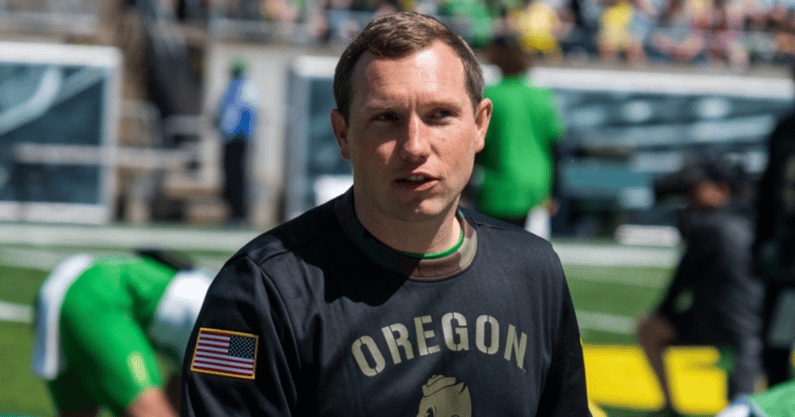 The latest coaching carousel information On3 has gathered from sources on the searches going on at Arizona State, Georgia Tech and UAB.
Arizona State
It seems as if the search may be down to Oregon offensive coordinator Kenny Dillingham and former Texas and Houston coach Tom Herman, with Dillingham having continued to emerge as a potential leading candidate.
Dillingham, 32, an Arizona native and former Sun Devils graduate assistant, is among 15 semifinalists for the Broyles Award, which is presented annually to the nation's top assistant coach.
Aided by Dillingham, Oregon is 9-2 and Bo Nix has developed into one of the nation's top quarterbacks. The Ducks' offense ranks third nationally in total offense and fourth in scoring. 
Georgia Tech
Despite Brent Key having led Georgia Tech to a 4-3 record as the Yellow Jackets' interim coach, the belief among industry sources is that Georgia Tech's next coach will likely be an external candidate.
Based on buzz during the last week, Tulane's Willie Fritz seems to, at the very least, be among the top considerations for the job.
Fritz, who has taken his team from 2-10 last year to 10-2 this season, led the Green Wave to a win over Cincinnati on Friday. That gave Tulane the AAC regular-season title and was its first win over an AP top-25 opponent since 1984.
Alabama offensive coordinator Bill O'Brien, Coastal Carolina coach Jamey Chadwell and East Carolina coach Mike Houston have been among the others seemingly on the radar for Georgia Tech during this search. O'Brien is a former Tech assistant under George O'Leary.
UAB
Interviews for the UAB job continued this week, including with interim Bryant Vincent. Vincent, who took over when Bill Clark stepped down for health reasons over the summer, had been Clark's offensive coordinator as the Blazers posted a 43-20 mark in the five seasons leading up to this year.
Former Louisiana Tech coach Skip Holtz has continued to come up as a possibility for the job in recent weeks. Holtz, the son of former Notre Dame and South Carolina coach Lou Holtz, was 64-50 in nine seasons at Louisiana Tech before being fired last November.
Earlier this year, he led the USFL's Birmingham Stallions to a league title. The Stallions finished with a 9-1 record. Holtz also has been coach at UConn (1994-98), East Carolina (2005-09) and USF (2010-12).
UAB is 5-6 entering a Saturday matchup against Holtz's former team, Louisiana Tech.