Cole Cubelic swats away Gary Barta's reason for putting Ohio State over Alabama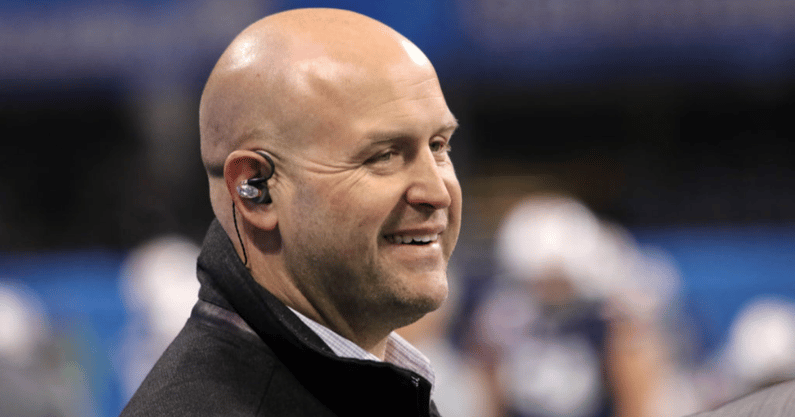 SEC analyst Cole Cubelic isn't buying College Football Playoffs commissioner Gary Barta's take on why Alabama is No. 3 behind Ohio State going into the final week of regular-season games.
Barta argued after the big reveal that Alabama's defense hasn't been showing dominance. To that, Cubelic responded with some simple statistics.
Though Alabama has given up 52 points in the last three games, including 35 points to Arkansas, the Buckeyes haven't been so clean on defense themselves. In fact, Ohio State's given up three more points in that span and 161 yards more than Bama. On the year, Alabama's defense has held opponents to 19.7 points per game, just .7 more than Ohio State.
The College Football Playoff selection committee came to the conclusion that Ohio State's 56-7 win over Michigan State outweighed Alabama's 42-35 win over Arkansas, giving them a reason to catapult the Buckeyes from No. 4 to No. 2 behind undefeated Georgia.
"Two great teams – both Ohio State and Alabama – both of them have Heisman trophy candidates at quarterback," Barta said during ESPN's CFP rankings reveal show. "This past week though, the dominating win over Michigan State certainly got the committee's attention. The offense of Ohio State with just total domination and defense playing better. And they've been playing better week after week. They've now beat Penn State, they've beat Purdue.
"Alabama is still a great football team," Barta continued. "They have a wonderful win against Ole Miss. The last few weeks, just not showing as much domination on defense. So two great teams, but when the vote came down Ohio State came ahead of Alabama."
SEC title game provides Alabama ultimate opportunity
With an upcoming game against No. 5 Michigan, Ohio State has a chance to further separate itself from Alabama next week. However, the Crimson Tide holds the ultimate strength of schedule chip in its back pocket. Thanks to its win over Arkansas, Alabama has clinched an SEC Championship matchup with No. 1 Georgia.