College baseball pitcher faces serious punishment after viral video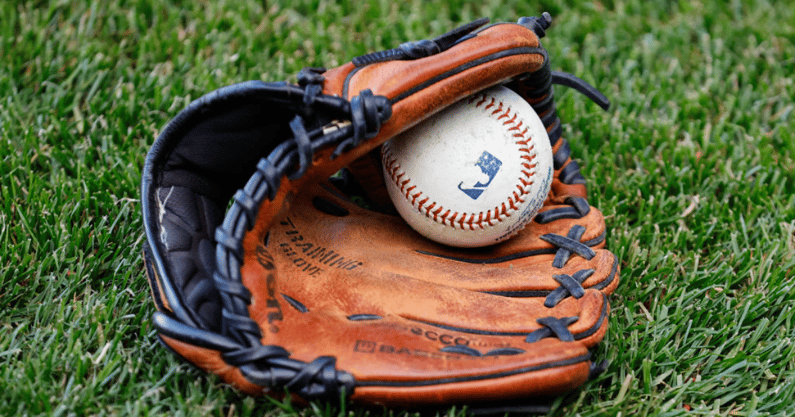 A wild video was shared after a college baseball game saw a pitcher lay out a batter with a tackle while rounding the bases on a home run. Video showed the matchup between Texas NJCAA teams take a crazy turn after Weatherford College pitcher Owen Woodward took exception to something North Central Texas College first baseman Josh Phillips said or did.
The video does not show the moments leading up to the tackle, but perfectly captures the pitcher's decision to blast Phillips as he rounded third base. The actions led both benches to clear and eventually drew criticism online for the extreme reaction and poor judgement.
According to a report from USA Today's Cydney Henderson, Owen Woodward now faces possible expulsion from the university. The baseball coach and associate athletic director also released a statement which expressed deep disappointment in the situation.
"We are shocked and disappointed at what happened in our game today," said Jeff Lightfoot. "This type of behavior cannot be tolerated."
College pitcher goes viral
There is certainly no love lost between the NJCAA conference opponents in Texas after Wednesday's game. The shocking decision by the pitcher appeared to stun everyone on the field initially though, as they were separated on the ground within a matter of seconds despite the entire NCTC team coming onto the field after the hit.
It remains unclear if Phillips said something that got under the pitcher's skin, but the video clearly shows when Woodward made the decision to rush the batter as he dropped his glove and tackled with form that would impress football coaches — although he did lower his head for the hit.
After the confusion and Woodward was taken away from the action, Phillips finished the play by touching home plate for the go-ahead run. The team later stated that Woodward had no "life-threatening" injuries, but police are involved as the incident undergoes further investigation.