College Basketball: New AP Top 25 Poll released after Week 10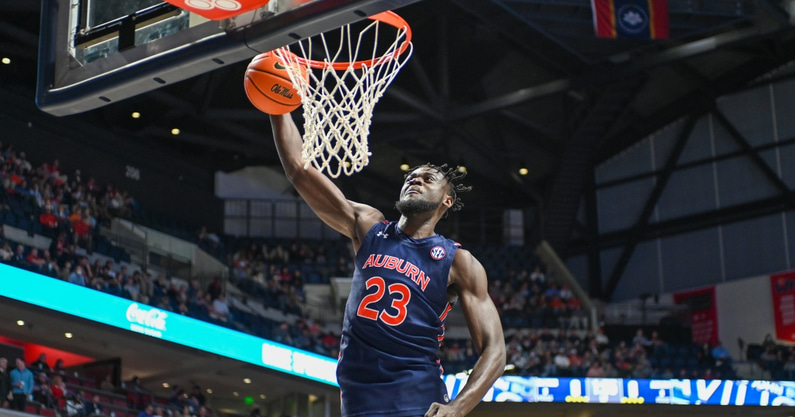 The story of this college basketball season has been upsets and surprises. That was no different during Week 10 of the season. During Week 10, Baylor was on the wrong end of history as the curse for top ranked teams continued. Following all of the Week 10 action in college basketball, a new AP Top 25 Poll has been released.
New AP Top 25 Poll followingWeek 10
Gonzaga (14-2) (25 first place votes)
Auburn (16-1) (36 first place votes)
Arizona (14-1)
Purdue (14-2)
Baylor (15-2)
Duke (14-2)
Kansas (14-2)
Wisconsin (14-2)
UCLA (11-2)
Houston (15-2)
Villanova (13-4)
Kentucky (14-3)
LSU (15-2)
Michigan State (14-3)
Iowa State (14-3)
USC (14-2)
Illinois (13-3)
Texas Tech (13-4)
Ohio State (11-4)
Xavier (13-3)
Providence (14-2)
Loyola Chicago (13-2)
Texas (13-4)
Tennessee (11-5)
UConn (11-4)
Another week, another team at the top
The curse is real. Gonzaga opened the season as the top ranked team, but the Bulldogs eventually lost, leading to Duke taking over the top spot in Week 4. A week later, Duke suffered a loss and Purdue sat in the top spot. One week after that, Purdue lost, leading to Baylor taking control of the top ranking in Week 6. Baylor has held that spot ever since, until this week.
The Bears lost two home games this week against Texas Tech and Oklahoma State. In doing so, Baylor became the first top ranked team in the AP Poll to ever lose two home games in a single week.
Aside from Baylor, the top ten saw plenty of other surprising finishes. Gonzaga (previously No. 2), Auburn (previously No. 4), Duke (previously No. 8), and Kansas (previously No. 9) all had 2-0 weeks, while Purdue (previously No. 7) went 1-0. The rest of the top ten, though, was far from perfect.
Oregon singlehandedly wreaked havoc on the top ten, picking up victories over UCLA (previously No. 3) and USC (previously No. 5). USC also lost to Stanford, picking up the Trojans' first two losses of the season. Michigan State (previously No. 10) also fell to Northwestern, an incredibly disappointing result.
The rest of the top 25 saw major surprises, but the top ten was truly on upset watch throughout the week. Week 10's results undoubtedly had major impacts on the latest AP Poll.
Iowa, BYU, Davidson, Alabama, San Diego State, Miami, Oregon, and West Virginia are among the teams just on the outside of the top 25 looking in.