College basketball preseason AP Top 25 released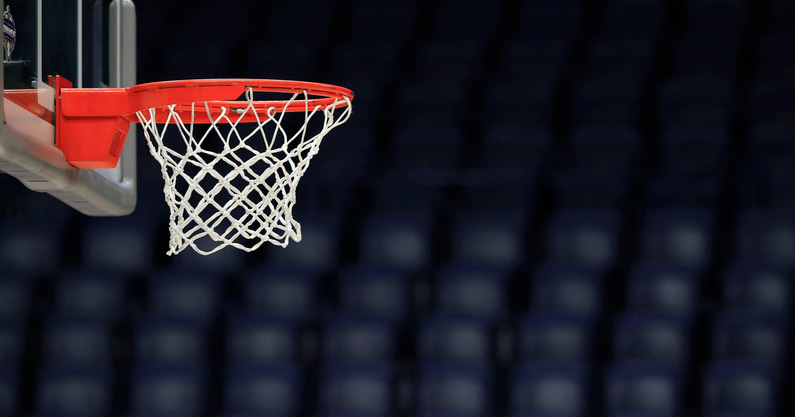 Six months after the pandemic-laden college basketball season ended with Scott Drew and the Baylor Bears cutting down the nets in Indianapolis, the 2021-22 season has arrived.
Almost, at least.
Opening day is still roughly a month away, but the forthcoming college basketball season features a number of exhilarating storylines. Duke head coach Mike Krzyzewski, who has led the Blue Devils to 12 Final Four appearances and five national championship titles, will make his farewell tour, as he announced his impending retirement following the 2021-22 season. Ten miles south of Krzyzewski, UNC will embark on a new journey of its own after Hall of Fame coach Roy Williams retired in April, shortly after the Tar Heels' season ended with a first-round NCAA Tournament exit.
Gonzaga fell just one game short of a perfect season and national championship in April, losing to Baylor in the NCAA Tournament finals. But the Bulldogs, led by Naismith Player of the Year favorite Drew Timme, are primped for a reboot this college basketball season, and they are currently the favorite to cut the nets down at +600.
Texas could mount a postseason run of its own, as the offseason coaching carousel saw Chris Beard ship from Lubbock to Austin, leaving Texas Tech to accept the head coaching job at Texas, his alma mater. Beard, whose staff already brought back two double-digit scorers, added five talented transfers to bolster his roster. But Texas won't have an easy road in the Big 12, with Baylor once again projecting as a top-5 team, and it may not even be a top-two team in the state, as Houston returns much of its Final Four roster from last college basketball season.
The blue bloods, unsurprisingly, will be a mainstay in national title conversations this year. But some smaller college basketball programs, like St. Bonaventure, Belmont and Drake, received some votes in the preseason AP top-25 poll.
Now that all the votes are in, here's a look at who the AP committee named in their preseason top 25.
College basketball preseason AP top 25
1. Gonzaga (55)
2. UCLA (8)
3. Kansas
4. Villanova
5. Texas
6. Michigan
7. Purdue
8. Baylor
9. Duke
10. Kentucky
11. Illinois
12. Memphis
13. Oregon
14. Alabama
15. Houston
16. Arkansas
17. Ohio State
18. Tennessee
19. North Carolina
20. Florida State
21. Maryland
22. Auburn
23. St. Bonaventure
24. UConn
25. Virginia
Others receiving votes: Michigan State (87), Indiana (41) USC (30), Arizona (26), Virginia Tech (25), Oklahoma State (25), Xavier (22), Texas Tech (17), Richmond (13), Rutgers (11), Colorado State (11), LSU (7), Belmont (7), San Diego State (5), St. John's (5), Mississippi State (5), Syracuse (5), Drake (4), Colorado (4), BYU (3), Notre Dame (3), Louisville (3)