These 10 new defensive coordinators are facing pressure immediately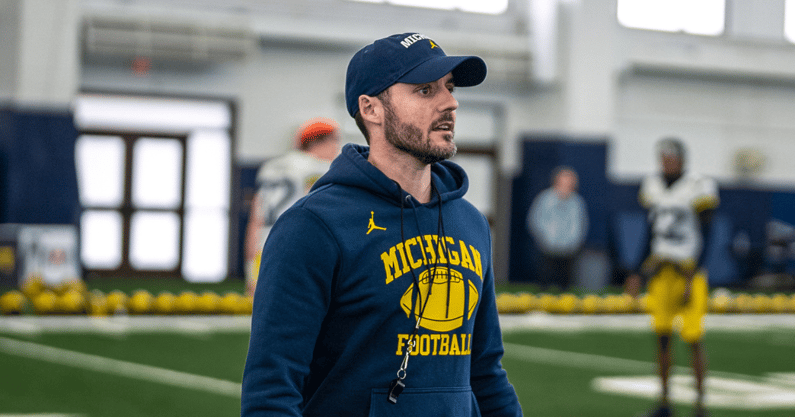 Here's a look at 10 key new defensive coordinators who take over at programs that didn't change head coaches. (Tuesday, we looked at offensive coordinators in the same circumstances.) A case can be made that there is more pressure on these guys than there is on coordinators at schools that have entirely new staffs.
Most of these coordinators are taking over at schools where the defense (or at least one facet of it) has been woeful; others need to make sure they keep what has been a good thing running smoothly.
This was an especially busy offseason for college football coordinators – 56 schools changed DCs – and there were a handful of others we could've spotlighted here. Here are the 10 we chose.
Gene Chizik, North Carolina
The key number: 15 games of 30-plus points allowed in past two seasons; Tar Heels have allowed 5.96 yards per play in same span
The skinny: Chizik gave up a cushy studio job with the SEC Network (he was quite good, by the way) to return to the field. He spent five years away from coaching before deciding to dive back in; his last job was as UNC's coordinator in 2016, under Larry Fedora. Now he'll be working for Mack Brown, and he takes over a unit that has been, frankly, sieve-like the past two seasons. But Brown's recruiting ability gradually has increased the talent level, and the Heels should be expected to be better on defense this season. "Stout" might be asking too much, but "solid" is a legit ask. UNC surrendered 418.0 yards and 32.1 points per game last season. Dropping those totals by 50 and six, respectively, would be a successful start.
D.J. Durkin, Texas A&M
The key number: Aggies were third nationally in scoring defense and sixth in yards-per-play defense last season
The skinny: A&M made big strides defensively the past few seasons and were elite in some facets last season. The uptick in performance coupled with A&M's annually increasing talent level means the Aggies should be stout again this season despite losing some key players. If they're not? Well, that'll be Durkin's fault. Coach Jimbo Fisher is an offense-minded guy who is hands-off with the defense. On paper, A&M clearly is the second-best team in the SEC West and the third-best in the conference, and it has a roster that should enable it to finish in the top 10 nationally. But the Aggies can't afford a back-slide by the defense.
Wes Goodwin, Clemson
The key number: First
The skinny: The "first" refers to this being the first time Goodwin ever has been an on-field coach since he began his coaching career as a grad assistant in 2009. Goodwin had been a senior defensive analyst for the past four seasons, then was promoted to coordinator when Brent Venables left to become Oklahoma's coach. Dabo Swinney on Goodwin: "All I can tell you is Wes Goodwin is special. … He's a very, very, very, very talented young coach with an incredibly bright future." Goodwin has a high standard to meet: Clemson has been in the top 20 in yards-per-play defense each of the past eight seasons and in the top five six times. If there are any defensive struggles this season, Goodwin is going to receive the brunt of the criticism.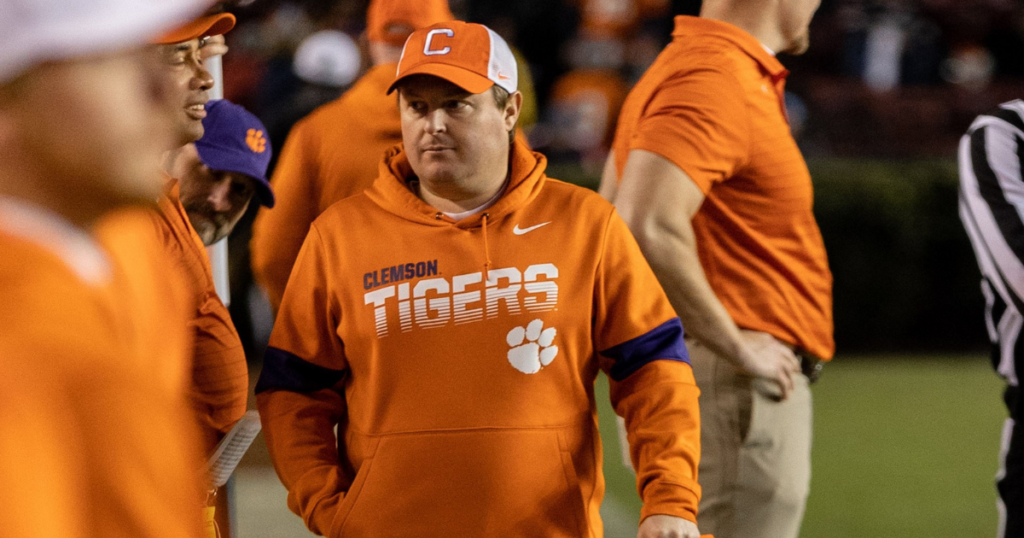 Jeremiah Johnson, Kent State
The key number: Allowed 466.6 yards and 35.2 points per game and 6.3 yards per play over past four seasons
The skinny: Kent State has had one of the nation's most prolific offenses under coach Sean Lewis, who is heading into his fifth season. In the past three seasons combined, the Golden Flashes have averaged 471.2 yards and 33.6 points per game and 6.4 yards per play. Alas, the defense has been horrendous and the major reason a team with an offense that good has gone just 17-14 in that span. Enter Johnson, who had been coordinator at FCS member Northern Iowa since 2013. UNI ranked in the top 15 nationally in scoring defense, total defense and turnovers forced in each of the past three seasons. And in his nine seasons as coordinator, the Panthers ranked in the top 20 in scoring defense seven times and six times in total defense. OK, so his defenses at Kent State are not going to be that good. But if Johnson can get the Golden Flashes in the top half of the MAC, he will have done yeoman work.
Jim Knowles, Ohio State
The key number: Allowed 37 TD passes (and four outings with 400-plus passing yards) in past 21 games
The skinny: Knowles, 57, has been a college assistant since 1988 and has spent almost all that time in relative anonymity. He was a coordinator at Western Michigan and Duke before spending the past four seasons at Oklahoma State. His Cowboys defense last season was outstanding, and his hiring by Ohio State means he's no longer anonymous. He certainly has more sheer talent with the Buckeyes than he's had anywhere in his career. His gift, as it were, is that he has been able to mold relatively average talent into (usually) solid defenses. Now he must mold elite talent into a top-notch defense. Ohio State showed some defensive growth in the second half of last season, which is something Knowles can build on.
Brad Lambert, Wake Forest
The key number: Allowed 30.8 points per game (including 15 games with 40-plus points) over past four seasons
The skinny: Lambert is returning to Wake, where he spent 2001-10 as an assistant (including three seasons as the coordinator) under Jim Grobe. He was at Purdue last season and also has been at Marshall and Charlotte (as head coach) since leaving Winston-Salem following the 2010 season. The Demon Deacons have been extremely potent offensively the past few seasons, which is a good thing because of how lackluster the defense has been. Consider that in Wake's eight combined losses the past two seasons, the offense has averaged 32.5 points and 438.3 yards per game. Job One for Lambert is to find a way to strengthen the rush defense. There is no elite talent on defense, so scheme is vital. Wake has the offense to win the ACC this season; can the defense do enough to make that happen?
Derek Mason, Oklahoma State
The key number: No. 4 national ranking in total defense and No. 5 in yards-per-play defense last season
The skinny: Mason, the former Vanderbilt coach who spent last season at Auburn, takes over for Knowles with the Cowboys. Oklahoma State's defense made steady progress in its four seasons under Knowles (the yards-per-game allowed went from 452.5 in 2018 to 412.3 in '19 to 379.0 in '20 to 297.9 last season), and the key for Mason is to make sure it doesn't slip much this season. A handful of key guys, especially in the secondary, have moved on. Mason made his bones as a secondary coach, and that should be helpful this season.
Jesse Minter, Michigan
The key number: National top 20 in yards-per-play defenses in seven of past eight seasons
The skinny: Minter, whose dad, Rick, is the former coach at Cincinnati, was FCS member Indiana State's coordinator at age 29 in 2012. He moved on to Georgia State, the Baltimore Ravens and Vanderbilt (for one year) before being hired to replace Mike Macdonald. Minter worked for John Harbaugh with the Ravens; now he'll work for Jim. (Rick Minter once upon a time hired John as an assistant at Cincy.) Michigan's defense has been stout for a while and helped the Wolverines get to the College Football Playoff last season. The Wolverines lost some key players off that unit, including three players drafted in the first two rounds, so a handful of guys need to step up. But it's still a talented group, which adds to the pressure on Minter to get them to play well.
Chris Partridge, Ole Miss
The key number: Allowed 197.6 rushing yards per game (and 4.8 yards per carry) the past two seasons
The skinny: Partridge replaces Durkin as the coordinator, and he takes over a unit that hasn't been truly good against the run since 2015. Some defensive deficiencies were masked by a productive offense last season, but chances are that unit takes a half-step back this season. Can an improved defense make up for that half-step loss? Interestingly, four of the Rebels' six selections in the 2022 NFL Draft were defensive players, and Partridge especially has some work to do in the front seven.
Brian Williams, Maryland
The key number: Allowed at least 400 yards per game and 5.5 yards per play in each season but one since joining the Big Ten in 2014 (in the seasons in which those "benchmarks" weren't reached, the Terps surrendered 390.4 yards per game and 5.4 yards per play)
The skinny: Williams was promoted from defensive line coach, though he wasn't the first choice; Kevin Steele, who ended up as Miami's coordinator, was in line to be the new guy but that fell through. The Terps, frankly, have been overmatched on defense since joining the Big Ten. Recruiting has ticked up a bit under Mike Locksley, but Williams still has a lot of work to do. Run defense – or lack thereof – has been a big issue, though the Terps did make some strides in that area last season. Continuing improvement there is a must, especially in a division that includes Michigan, Michigan State, Ohio State and Penn State.