Bowl breakdown: 3 top-20 teams in action in Wednesday's 3 games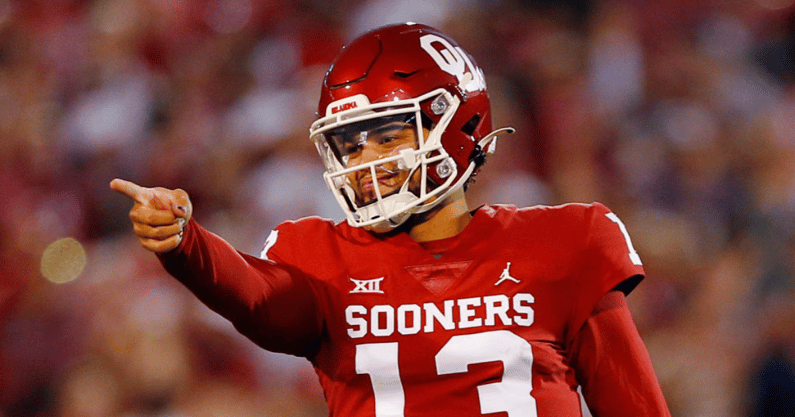 We're getting into the meaty part of the bowl schedule Wednesday, with all-Power 5 matchups on tap in three games.
Granted, none of the three is must-see TV, but there is at least a little bit of intrigue in all three. And half of the teams playing Wednesday were in the top 20 of the final College Football Playoff rankings.
Here's a look at the three games Wednesday.
Pinstripe Bowl
Maryland vs. Virginia Tech
Time/TV: 2:15 p.m. (Matt Barrie play-by-play, Roddy Jones analyst)
Venue: Yankee Stadium, in Bronx, N.Y. (capacity of 54,250)
On3 bowl ranking: 34th (of 42)
Team records: Maryland 6-6; Virginia Tech 6-6
Records vs. bowl teams: Maryland 3-6; Virginia Tech 3-5
All-time bowl records: Maryland 11-14-2; Virginia Tech 13-20
Officiating crew: From the Pac-12
Key stats: Maryland is 13th in the nation in pass offense (307.1 yards per game) and 12th in pass attempts per game (38.7). Virginia Tech is 109th in pass offense (179.7 yards per game) and 113th in pass attempts per game (24.8).
The line: Maryland by 3.5
The buzz: Virginia Tech was run-heavy as it was, rushing the ball on 61.9 percent of its offensive snaps. Now, without starting QB Braxton Burmeister (transfer portal) and the top two receivers (one opt-out, one in the portal), perhaps the over-under on attempted passes by the Hokies should be set around 15. Tech figures to pound the ball with RBs Raheem Blackshear and Malachi Thomas and backup QB Connor Blumrick. The Hokies also are missing their best corner, Jermaine Waller, who has opted out. That likely will hurt against the pass-happy Terps. Maryland QB Taulia Tagovailoa is second in the Big Ten with 299.6 passing yards per game, and has 24 touchdowns and 11 interceptions. Defensively, the Terps aren't much, though, and the Hokies' running game figures to have some success.
Cheez-It Bowl
No. 19 Clemson vs. Iowa State
Time/TV: 5:45 p.m., ESPN (Dave Pasch play-by-play, Dusty Dvoracek analyst)
Venue: Camping World Stadium, in Orlando (capacity of 65,450)
On3 bowl ranking: 15th (of 42)
Team records: Clemson 9-3; Iowa State 7-5
Records vs. bowl teams: Clemson 4-3; Iowa State 2-5
All-time bowl records: Clemson 25-22; Iowa State 5-11
Officiating crew: From the Pac-12
Key stats: Clemson is ninth in the nation in total defense (allowing just 308.4 yards per game) and fifth in yards-per-play defense (4.44). Iowa State is 10th in total defense (309.2 ypg) and 27th in yards-per-play defense (5.12).
The line: Clemson by 2.5
The buzz: Both had high-level defenses but also offenses that, to be kind, struggled at times. Bad news for Iowa State, then, is that star RB Breece Hall (1,472 yards, 20 TDs) has opted out. That puts even more of an onus on QB Brock Purdy to get things done. TE Charlie Kolar and WR Xavier Hutchinson — who will be playing about two hours from where he went to high school in the Jacksonville suburbs — combined for 140 receptions for 1,676 yards and 10 TDs, and will test Clemson's secondary. The Cyclones' starting safeties have entered the transfer portal, but that may not matter. Clemson struggled to throw the ball anyway, and its receiving corps has been ravaged by injuries and transfers. Expect a lot of RBs Will Shipley and Kobe Pace. Both teams opened the season in the preseason top seven; if Iowa State wins, it wouldn't be a surprise if neither finished in the top 25.
Alamo Bowl
No. 16 Oklahoma vs. No. 14 Oregon
Time/TV: 9:15 p.m., ESPN (Jason Benetti play-by-play, Andre Ware analyst)
Venue: Alamodome, in San Antonio (capacity of 65,000)
On3 bowl ranking: 11th (of 42)
Team records: Oklahoma 10-2; Oregon 10-3
Records vs. bowl teams: Oklahoma 4-2; Oregon 5-2
All-time bowl records: Oklahoma 30-23-1; Oregon 15-19
Officiating crew: From the ACC
Key stats: Oregon is fourth nationally in third-down conversion percentage, at 51.5 (86-of-167). Oklahoma is tied for the national lead with 21 forced fumbles (the Sooners have recovered 13, which is tied for fifth) and is tied for seventh with a plus-11 turnover margin.
The line: Oklahoma by 6.5
The buzz: Both have interim coaches (Bryan McClendon for Oregon, Bob Stoops for Oklahoma) holding down the fort for the already-hired new coaches (Dan Lanning for Oregon, Brent Venables for Oklahoma). Oklahoma will be without arguably its four best defensive players, as LB Brian Asamoah, DE Isaiah Thomas, OLB Nik Bonitto and DT Perrion Winfrey have opted out; in addition, second-leading receiver Jadon Haselwood is in the transfer portal and has left. Oregon, meanwhile, will be without All-America DE Kayvon Thibodeaux, star CB Mykael Wright and leading WR Devon Williams, who also have opted out; in addition, starting CB D.J. James has entered the transfer portal and is gone. In short, then, what could've been a high-level game is instead sort of "blah," and you wonder about the intensity level for both teams. Oregon has to run well to win, meaning QB Anthony Brown and RB Travis Dye are the guys to watch. Oklahoma QB Caleb Williams struggled mightily against good defenses; can Oregon contain him? Sooners RB Kennedy Brooks figures to do some damage.