These coordinators on new staffs already in spotlight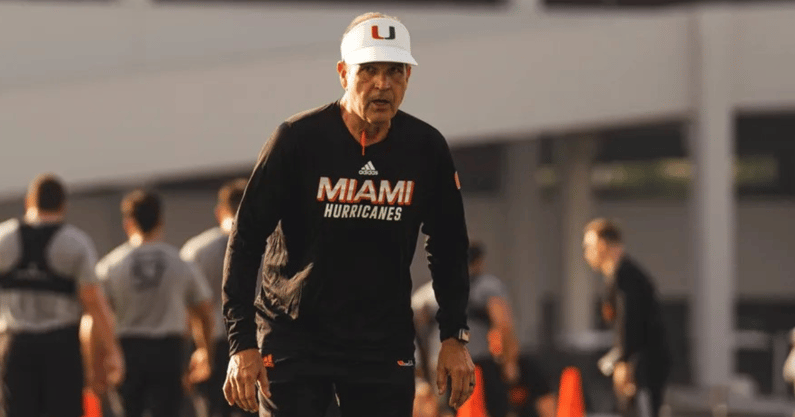 This was an especially busy offseason for college football coordinators – 66 schools changed offensive coordinators, 56 schools changed DCs – and this is part four of a series examining all the changes.
Today, we're looking at 10 coordinators hired by new coaches who immediately face a ton of pressure. Most of these coordinators are taking over at schools where one side of the ball has been woeful; a few just need to make sure they keep what has been a good thing running smoothly.
Monday, we looked at new coordinators whose places of employment might be a surprise. Tuesday, it was a look at 10 key new offensive coordinators who take over at programs that didn't change head coaches. Wednesday, we looked at defensive coordinators under the same circumstances. Truthfully, a case can be made that there is more pressure on those guys than there is on coordinators at schools with new head coaches. The reasoning: Usually, new coaches are hired because the team has been bad, and in those situations, generally the new guys get cut some slack.
But these 10 need to get things done quick.
Tyler Bowen, Virginia Tech OC
The new coach: Brent Pry
The skinny: Bowen was the Jacksonville Jaguars' tight end coach last season; before that, he spent three seasons as Penn State's tight ends coach and worked on the same staff as Pry (who was at Penn State from 2014 through last season). The Hokies' offense was wildly inconsistent during previous coach Justin Fuente's six seasons, looking good one game and horrible the next. There is little proven talent available for Bowen. Marshall transfer Grant Wells, who has a big arm but has thrown a ton of picks, looks to be the quarterback. There's a solid group of backs and the receivers should be fine. But a spotty line could pose problems this season. Still, mere consistency would be an improvement.
Al Golden, Notre Dame DC
The new coach: Marcus Freeman
The skinny: Golden was fired as Miami's coach following the 2015 season, then spent the past six seasons in the NFL, including the past two as linebacker coach with the Cincinnati Bengals. Now he returns to the college game working for a younger guy who made his name as a top-flight defensive coordinator. It will be Freeman's defense, but Golden is experienced enough to add some intriguing wrinkles. Truthfully, the Irish defense hasn't been dominant since 2012, mainly because the work against the run has been nothing special. The Irish will continue to use a four-man front, and the line will be the defensive strength this fall. Golden certainly will feel the heat if the defense takes a half-step back; heck, given the media focus placed on the Irish, he likely gets heat if the Irish don't slightly improve defensively.
Alex Grinch, USC DC
The new coach: Lincoln Riley
The skinny: Riley and his offensive staff have some work to do. But to use a … ahem … house metaphor, Riley is doing minor kitchen repair compared to Grinch, who is having to put on a new roof, replumb the entire house, upgrade all the windows and put down a new floor. USC allowed 31.8 points per game last season, the highest total in Trojans history. Outside of T Tuli Tuipulotu, there is little proven returning talent. And if you think the Trojans are counting on transfers to bolster the offense, take a look at this side of the ball. It's vital that transfers such as Eric Gentry (Arizona State), Romello Height (Auburn), Shane Lee (Alabama), Mekhi Blackmon (Colorado), Bryson Shaw (Ohio State) and Latrell McCutchin (Oklahoma) answer the call. Grinch's main task is to make sure everyone gets on the same page quickly.
Ryan Grubb, Washington OC
The new coach: Kalen DeBoer
The skinny: One (maybe) positive thing for Grubb – he is taking over an offense that was embarrassingly bad the past two seasons, so coaxing some improvement out of the unit shouldn't be that difficult. Job One is refining the passing attack. The big question: Is holdover QB Dylan Morris a mediocre talent, or has he been mediocre because of the offensive scheme and play-calling? Grubb came with DeBoer from Fresno State, where Jake Haener – ironically, a Washington transfer – threw for 4,096 yards and 33 TDs last season. Morris has thrown 18 TD passes in 15 career games, and he may not keep his job. Indiana transfer Michael Penix Jr. and holdover backup Sam Huard also figure in the quarterback mix, with Penix perhaps holding the inside track to the job. When healthy, Penix is an effective passer who can throw the deep ball. But the "when healthy" qualifier is big. Penix opened three seasons as IU's starter — but he started just 17 games. He suffered a torn ACL as a true freshman in 2018, a shoulder injury in '19, another ACL tear in '20 and another shoulder injury in 2021. He was 12-5 as a starter for the Hoosiers. One more thing with Penix: DeBoer was Indiana's OC in 2019, and Washington's new tight ends coach is Nick Sheridan, who was Indiana's OC the past two seasons.
Matt House, LSU DC
The new coach: Brian Kelly
The skinny: LSU hasn't been truly elite on defense for a while (since 2012), but it had excellent units in 2014, '16 and '17, too. The past two seasons? "Bad" is a nice way to put it, so there is some urgency as House – who had been the Kansas City Chiefs' linebacker coach – takes over. House has some experience in the SEC (he was coordinator at Kentucky in 2017 and '18), and surely realizes that improving against the run is the top priority. House will use a 3-4 front, and former On3 Consensus five-star recruit Maason Smith should be a breakout star at one of the end spots. Smith heads what should be a stout front three, and even with the loss of tackle-machine LB Damone Clark, the front seven should be better than it was last season. Weirdly, for a program that gets acclaim for being "DBU," the secondary is a concern because of so many new parts.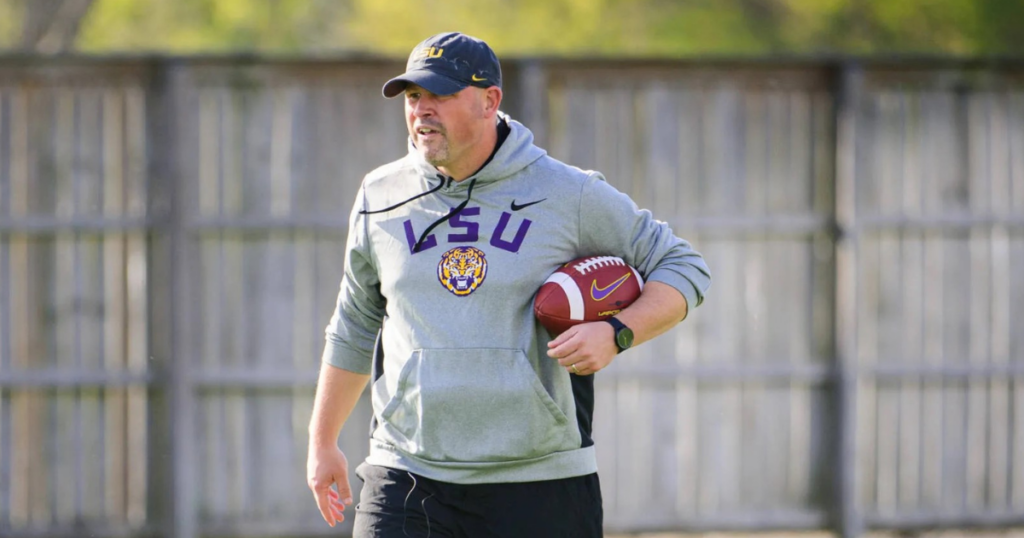 Zach Kittley, Texas Tech OC
The new coach: Joey McGuire
The skinny: A stats question for you: When is the last time Texas Tech didn't average 300 passing yards per game? Actually, the Red Raiders didn't average even 270 yards per game in either of the past two seasons. Kittley's arrival is supposed to change that. In each of the past two seasons, Kittley's pass offense has been the nation's best (in 2020 at FCS Houston Baptist, last season at FBS Western Kentucky). But he had QB Bailey Zappe in each of those seasons, and Zappe now is in the NFL. At Texas Tech, he figures to choose between Tyler Shough (who started for the Red Raiders last season until he was injured in Game 4) and Donovan Smith (four starts after Shough got hurt), though Behren Morton is in the mix, too. Zappe averaged more than 400 passing yards a game in each of the past two seasons; the Red Raiders won't get there, but averaging more than 300 again – indeed, in the 340 or so range – should be expected.
Jeff Lebby, Oklahoma OC
The new coach: Brent Venables
The skinny: All eyes will be on Lebby's offense this season. The assumption is Venables and his defensive staff will whip OU's defense into shape, so it'll be up to Lebby to keep the Sooners' offense humming along. Oklahoma has led the Big 12 in scoring for six consecutive seasons and finished in the national top 10 in average yards per play in each of those seasons, as well. Lebby is an OU alum who got his coaching start as a student assistant for Bob Stoops in the early 2000s. He oversaw powerful offenses the past few seasons at UCF and Ole Miss, and will work with UCF transfer QB Dillon Gabriel this fall. There is good skill-position talent on hand, but Lebby and holdover line coach Bill Bedenbaugh have some work to do up front. Good news for Lebby is that Bedenbaugh is one of the best in the country at his job.
John Rudzinski, Virginia DC
The new coach: Tony Elliott
The skinny: Virginia has been mediocre defensively for most of the past decade except for 2018. The Cavs were truly awful the past two seasons, allowing 442.9 yards per game in 2020 and 466.0 last season. Elliott arrives after serving as offensive coordinator at Clemson, which has played some of the best defense in the nation the past decade. He hired Rudzinski, who had been at Air Force, in an attempt to turn things around at UVa. Rudzinski also is an Air Force alum who had spent his entire college coaching career (14 years, including two as a grad assistant) with the Falcons. He had been coordinator for the past four seasons, and his defenses the past three seasons were in the top 20 nationally (and in the top 10 the past two seasons). Yes, the ACC is better than the Mountain West. But he will have better talent at UVa, and certainly is used to having to deal with tough academic recruiting standards. The available defensive talent right now at UVa is not top-tier, but an improved scheme will help. It sounds weird to say, "Man, if UVa can surrender just 400 yards a game, that would be great," but that's where the Cavs are – and that should be this season's goal.
Kevin Steele, Miami DC
The new coach: Mario Cristobal
The skinny: Steele, a longtime coach who was out of football last season, was set to become coordinator at Maryland. Instead, the contract never got signed and he ended up at Miami. The Hurricanes' defense the past two seasons was not good. UM's secondary had trouble against teams that made it a priority to throw; UM's front seven had trouble against teams that made it a priority to run. A lack of talent certainly was an issue, and that is something that Cristobal figures to solve. But that is going to take at least one more recruiting cycle. This season, Steele's top priority is meshing a bunch of key transfers (among them, UCLA E Mitchell Agude, UCLA LB Caleb Johnson, West Virginia T Ahkeem Mesidor and Maryland T Darrell Jackson) with a handful of talented holdovers. The Hurricanes have finished in the top four in total defense in the ACC just three times in the past 10 seasons. That has to change.
Patrick Toney, Florida DC
The new coach: Billy Napier
The skinny: Toney technically is the co-coordinator with line coach Sean Spencer, but Toney will be the play-caller. Regardless, the defensive staff has a ton of work to do: Florida fell off the face of the earth defensively the past two seasons. The Gators were sketchy against the run and the pass, and there is a lack of SEC-caliber talent along the line. Still, there are some interesting pieces at each level – T Gervon Dexter, LB Ventrell Miller, CB Jason Marshall; each has the talent to be an All-SEC guy. Florida allowed 367.8 yards and 26.8 points per game last season; better coaching/schemes should see those numbers drop by, say, 25 yards and four points this fall.