On3's coordinators of the week for each Power 5 conference for Week 13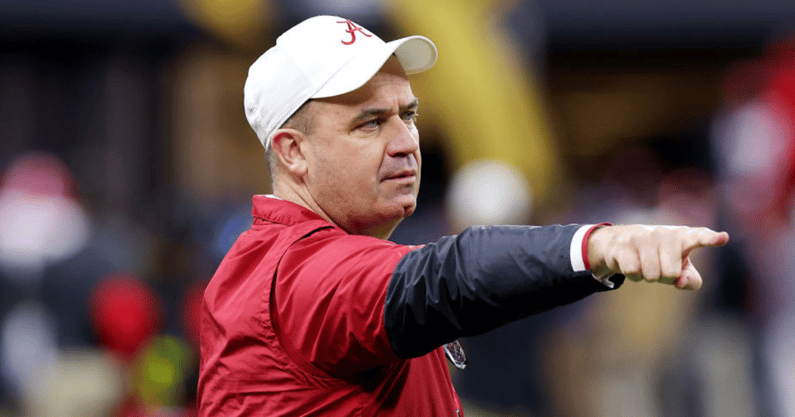 Each week, On3's Matt Zenitz selects coordinators of the week from each Power 5 conference as well as two from the Group of 5 ranks.
Here are the On3 coordinators of the week from Week 13.
ACC
Duke OC Kevin Johns
The buzz: Duke posted 507 yards in a 34-31 win over Wake Forest. The Blue Devils improved to 8-4 one season after going 3-9.
Big 12
Texas Tech OC Zach Kittley
The buzz: Texas Tech overcame an early 17-point deficit to beat Oklahoma 51-48 behind 599 yards from Kittley's offense.
Big Ten
Michigan co-OCs Sherrone Moore, Matt Weiss
The buzz: Michigan rolled up 530 yards and six touchdowns in a 45-23 victory over Ohio State. The Wolverines scored four second-half touchdowns.
Pac-12
Washington OC Ryan Grubb
The buzz: Washington tallied 703 yards, scored seven touchdowns and was 11-of-13 on third down during a 51-33 win over Washington State.
SEC
Alabama OC Bill O'Brien
The buzz: Alabama scored seven touchdowns and finished with 516 yards during a 49-27 victory over Auburn.
FBS independents
New Mexico State OC Tim Beck
The buzz: New Mexico State racked up seven touchdowns during a 49-14 upset of Liberty. QB Diego Pavia accounted for six touchdowns.
Sun Belt
James Madison DC Bryant Haines
The buzz: James Madison held Coastal Carolina to 183 yards during a 47-7 romp.