After lots of drama and emotion, some midseason awards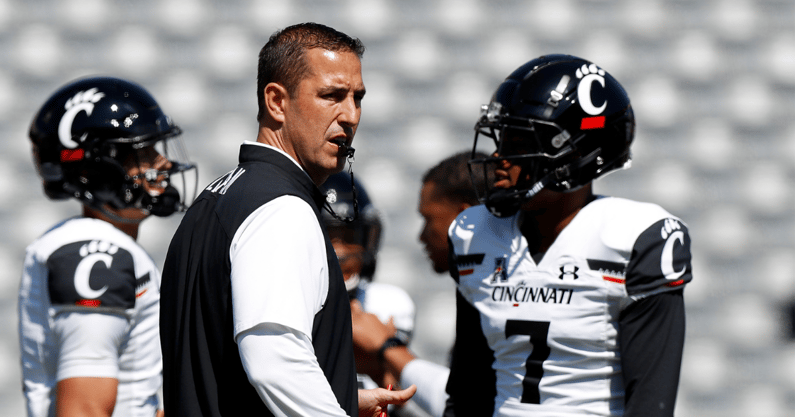 Seasons — they grow up so fast. It feels as if Week One was just last month, and here we are with only half a season left.
The football gods have smiled upon us for the first six weeks (seven, if you count Week Zero, which everyone but Nebraska does), with Saturday after Saturday of all the drama and emotion that attracts us to college football in the first place. We are all Texas A&M kicker Seth Small's family these days.
It's almost as if the gods are apologizing for last season. Maybe they decided last season was a false start and we're all replaying the down.
Last Saturday alone provided more spine tingles than we had any right to expect, from the Comeback in the Cotton Bowl to the Komeback in Kinnick, from Nebraska once again inching up to the edge of the diving board without leaping into the victory pool to the Fightin' Texas Aggies finding a way to score 10 points in the last three minutes to end Nick Saban's 14-year, 100-game winning streak over unranked teams. (You may ask why Texas A&M, No. 7 in the preseason poll, was unranked. Don't be rude.)
Some midseason awards:
Worst spending of NIL dollars: So many quarterbacks and only one award. Is it the Dodge dealer in Norman that gave Oklahoma quarterback Spencer Rattler two cars? Maybe Zaxby's deal with oft-injured Georgia quarterback J.T. Daniels? I'm leaning toward Dr Pepper, which placed Clemson quarterback D.J. Uiagalelei in a national TV ad, then watched him and the rest of the Tigers' offense struggle. The money that rushed into the marketplace is paying a big price.
Best use of the transfer portal: Michigan State coach Mel Tucker imported 20 transfers from seven of the other nine FBS conferences. The Spartans have five starters who played somewhere else last season, none more important than former Wake Forest running back Kenneth Walker III. All he has done is lead the nation in rushing with 913 yards in a half-season. There's also left offensive tackle Jarrett Horst (Arkansas State), linebacker Quavaris Crouch (Tennessee), who has 39 tackles, including two sacks, and cornerbacks Ronald Williams (Alabama) and Chester Kimbrough (Florida), each of whom has 19 tackles and one pick.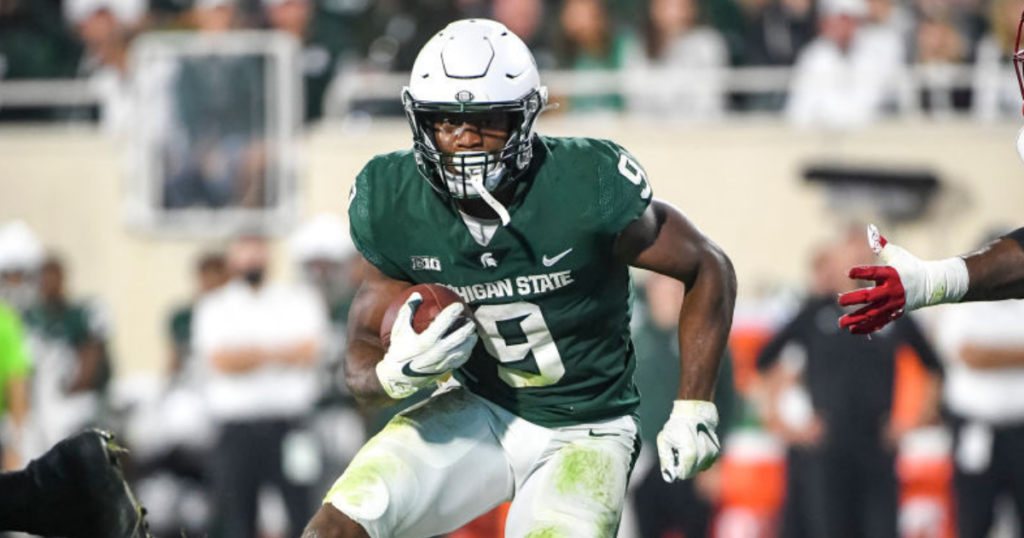 Worst use of the transfer portal: This award will reside in Clemson until Tigers coach Dabo Swinney accepts that the game has changed and acquiesces to shop the portal. His reasons for not doing so are admirable. But so is competing by the same rules as everyone else. Some schools choose not to do that to maintain academic standards. This is different.
Best use of the free season: No team has taken better advantage of the NCAA gift of an extra year of eligibility than Wake Forest. The No. 16 Demon Deacons (6-0 overall, 4-0 in the ACC), with nine super seniors, are the last unbeaten team in the ACC.
Best coaching job: Coach of the Year awards typically are given to the coach whose team performed much better than the voting writers expected, which is why Nick Saban has won six national championships since he last won the Football Writers Association Eddie Robinson Award in 2008. Under that criteria, the award should go to Mark Stoops, who has led Kentucky to its first 6-0 record since 1950, when Bear Bryant coached the 'Cats. But this award goes to Luke Fickell of Cincinnati. It's hard to win when you're expected to win. The Bearcats began the season No. 8. They have won six games, including beating No. 9 Notre Dame in South Bend. They have come from behind, they have led from the start and they have blown out opponents. Now they're No. 3 and a playoff berth is within sight.
Best coaching staff makeover: Michigan coach Jim Harbaugh no longer is beleaguered, thanks in large part to four new assistants and the return of Biff Poggi as the mature guy in the coaching room.
Best crowd: A lot of candidates here, which is a tribute to how badly all of us needed to experience college football in person, but I don't recall in 35 seasons of covering college football a visiting offense committing three consecutive false starts. That's what Kinnick Stadium did Saturday to poor Ta'Quan Roberson and the Penn State Nittany Lions. Roberson, in his first series replacing the injured Sean Clifford, started out on the Nittany Lions' 25. He dropped a snap. He threw an errant pass. On third-and-13, Penn State committed a false start. Again on third-and-18. And again on third-and-23. Three different offensive linemen shared the honors.
Best comeback (team): Oklahoma spotting Texas a 28-7 lead in that 50-50 Cotton Bowl in that rivalry, trailing 41-30 in the fourth quarter, and finding a way to win 55-48. Coach Lincoln Riley found that way by sending quarterback Caleb Williams into the game to replace a sputtering Rattler.
Best comeback (individual): One week after getting benched against Georgia State, Auburn quarterback Bo Nix made himself Johnny Manziel 2.0 and led the Tigers to two fourth-quarter touchdowns in a 24-19 victory. They'll show that second-quarter scramble to throw a 24-yard touchdown pass to Tyler Fromm as long as there's a big screen in Jordan-Hare Stadium.
The Halfsman Award: The Heisman race feels wide open at the halfway mark, which is as it should be but so rarely is. No one has an answer for Georgia nose tackle Jordan Davis. He gets my vote as of now. Will this be a year that a lineman contends? Davis and linemate Devonte Wyatt are dominating whoever has the misfortune to line up in front of them. Same can be said for Iowa center Tyler Linderbaum. Among the traditional positions, there's Michigan State's Walker, quarterbacks Desmond Ridder at Cincinnati and Kenny Pickett at Pitt. And Alabama's Bryce Young will get votes as long as the Crimson Tide remains nationally relevant.