Take a bow: The On3 players of the week from Week 4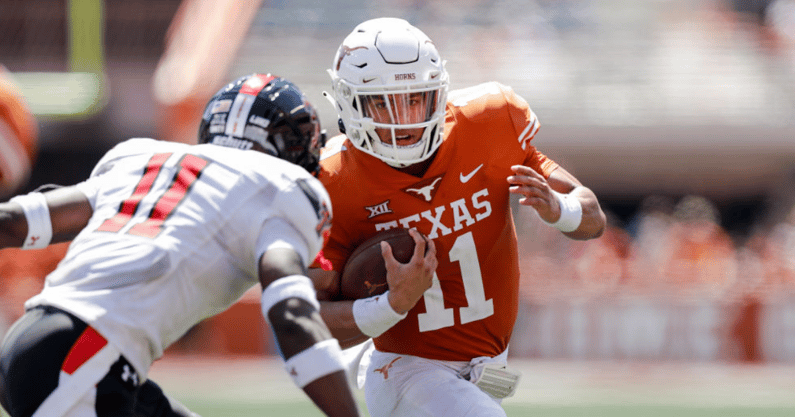 Here are the On3 players of the week for Week 4 of the season.
Each week, we will pick a player of the week in each Power 5 conference as well as an overall Group of 5 player of the week. Everything being equal, more weight is given to big performances against "good" opponents.
ACC
WR Emeka Emezie, NC State
The buzz: NC State upset Clemson 27-21 in overtime, and while the Wolfpack certainly got some help from an anemic Clemson offense, Emezie was key in the NCSU win. He had 14 receptions for 116 yards and a TD. Emezie's TD reception came late in the first quarter and tied it at 7.  Seven of his receptions went for first downs. Emezie is a fifth-year senior and the receptions and yardage totals both are career-highs. It was just the third 100-yard game of his career.
Big Ten
Northwestern RB Evan Hull
The buzz: Hull almost matched his season yardage total by rushing for 216 yards and two TDs in a 35-6 rout of Ohio U. He had rushed for 262 yards in the Wildcats' first three games. Hull's first TD came on a 17-yard run with 3:38 left in the first quarter. His second came on a 90-yard burst two minutes later. He carried 22 times and averaged 9.8 yards a pop. His effort was part of a 373-yard outing on the ground by Northwestern.
Big 12
QB Casey Thompson, Texas
The buzz: Thompson and the Longhorns' offense put up huge numbers in a 70-35 blistering of Texas Tech. Making his second career start, Thompson was 18-of-23 for 303 yards and five touchdowns, and he also rushed for 29 yards and a score as the Longhorns piled up 639 total yards. Thompson threw two TD passes and rushed for a score in the first half, which ended with Texas leading 42-14. Thompson threw three more scoring passes in the third quarter.
Pac-12
Washington CB Kyler Gordon
The buzz: The Huskies were without star CB Trent McDuffie, one of the best corners in the nation, for their game with Cal. No problem. Gordon stepped up big, with two interceptions and a team-leading 10 tackles in a 31-24 overtime victory. His first pick came on Cal's first drive and led to a Huskies TD; the other came late in the third quarter (shown below, and notice the toe-tapping). His biggest tackle came when he stopped TB Damien Moore inches short of a first down on a fourth-and-2 screen early in the fourth quarter with Cal in UW territory.
SEC
LB Hayden Henry, Arkansas
The buzz: Arkansas outslugged Texas A&M 20-10, and Henry played a key role in the Hogs' defense shutting down the Aggies. Henry — whose brothers, father and grandfathers played at Arkansas — had seven tackles, a sack, another tackle for loss and a quarterback hurry as the Hogs limited A&M to 272 total yards. Henry and the rest of Arkansas' defense was especially sharp in the first half: A&M punted on its first five possessions as the Hogs built a 17-0 lead.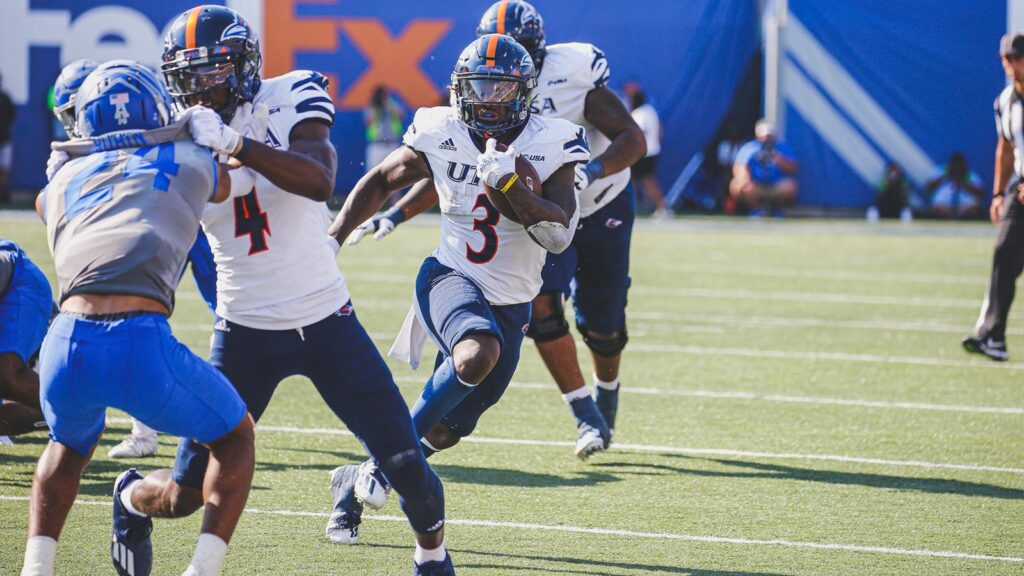 Group of 5
RB Sincere McCormick, UTSA
The buzz: McCormick was the Conference USA Offensive Player of the Year last season. McCormick, a junior, had a career-high 42 carries for 184 yards and three TDs as the Roadrunners rallied to beat host Memphis. The Tigers took a 21-0 first-quarter lead, but UTSA rallied behind McCormick and won 31-28 on a last-play field goal. McCormick's 1-yard TD run tied it at 28 early in the fourth quarter; he earlier scored on runs of 12 and 8 yards. He also had three catches for 33 yards.