Slowing down College Football Playoff expansion is smart financial move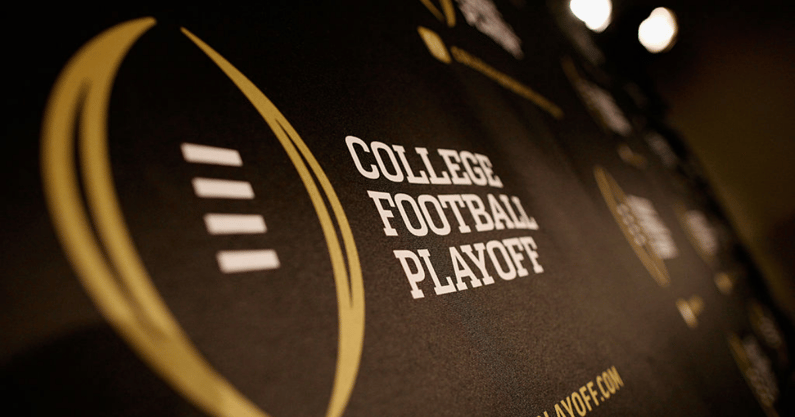 The unveiling of the expanded 12-team College Football Playoff model just a few months ago was radical not only in its format — tripling the size of the current field — but also in the speed at which it all seemed to come together. 
For at least a century or so, change in college sports always has arrived at a glacier-like pace. This was going to be different. Until it wasn't. 
As the simmering animosity toward the SEC and, in some corners, ESPN continued throughout the summer, Wednesday's decision by the College Football Playoff's Management Committee to pump the brakes on an imminent expansion vote next week was inevitable. The reasons are multifaceted and begin with — shocker! — money.
Most stakeholders believe there are far too many dollars at stake with a potential expanded postseason package just to award it all to ESPN at a discounted rate for the sake of beginning the larger tournament sooner. ESPN could be asked to pay an above-market price for more playoff games, or split the expanded format with another network before its media rights deal expires in 2026. But few see adequate incentive for ESPN to do so.
The preferred option, and the one most lucrative to the college football world, is to bring the expanded format — be it eight or 12 teams — to the open market and have multiple bidders drive up the price. Divvy up the package among networks, perhaps even allowing a streaming service (Amazon?) to get a small slice, and start the larger event after the current ESPN deal expires.
The NFL playoffs are split among multiple networks; college football should follow the same formula, industry sources said. That recipe would also incentivize multiple TV partners to promote the heck out of the CFP until the frequency of its promotional commercials rival holiday advertisements throughout December. 
ESPN currently pays $470 million annually for the CFP. Each of the Power 5 conferences receives a baseline $67 million, with the Group of 5 conferences sharing $92 million. Estimates are that a 12-team format could yield nearly $2 billion annually in revenue, though TV sources said that figure may be a tad high. 
"We just can't let ESPN have all the media rights for everything," a prominent athletic director told On3. "To get Fox back in would be better."
Emotion another reason for slow-playing CFP expansion
That's the other factor: emotion. Concerns linger about ESPN potentially monopolizing almost all of the best college football inventory, notably with its $300 million per year SEC rights package starting in 2024 and a potential CFP expansion package. And animosity lingers for some about the SEC's power play in landing Texas and Oklahoma. 
"Right now," the athletic director said recently, "everybody is still mad at the SEC, Texas and Oklahoma." 
There are other issues, all of which are important and require addressing:
+ What will the college sports landscape look like in 2026? Will the structure of having five power conferences with autonomy even be a thing? The NCAA's Constitution Committee aims to rewrite its constitution in a few months, potentially reshaping matters big and small.
+ In the 12-team model, the chance that a team would play 17 games in a season is remote but still exists. Health and safety concerns need to be fully explored, much more than they have been examined to date. 
+ There has been a movement among stakeholders on staging first-round games in an expanded playoff at neutral-site bowl venues rather than campus venues, in large part because of winter weather.
+ Finally, stakeholders need to address the Rose Bowl's demand that it retain its New Year's Day afternoon time slot and traditional Big Ten vs. Pac-12 matchup.
A few months ago, college football fans were enthused with the notion that a 12-team playoff format was just around the corner. Now everything is in a holding pattern.
Quick hits …
+ While college football viewership is off to a torrid start this season, one tenet continues to hold true: The nation gravitates toward only three (maybe four) big brands in each conference. After that? Viewership numbers almost always fall off a cliff, as one prominent TV source told On3. Alabama's nail-biter against Florida marked the most-watched SEC on CBS opener in eight years, averaging 7.86 million viewers (up 76 percent vs. last year). It was the most-watched program of the day on any network. The primetime Auburn-Penn State game on ABC was the second most-watched game last week, averaging an impressive 7.61 million viewers. And in another indication how big brands attract eyeballs, average viewership for Ohio State-Tulsa (1.83 million), a game that wasn't expected to be competitive but resulted in drama, surpassed that of the intriguing matchup between Cincinnati and Indiana (1.68 million). The top three brands in each conference typically account for more than 50 percent of the viewers in that league. As one TV source put it: "The networks right now will pay you whatever you need them to pay you for the top inventory. What they don't want to do anymore is pay $8 million for Ohio State-Michigan and also pay $8 million for Purdue-Maryland."
+ As Overtime Elite approaches its official launch late next month, the basketball league announced a partnership with Topps, ushering in the trading card company's return to basketball cards. They released their first four athlete cards Thursday, which are available on Topps NOW. The first Overtime Elite trading cards are available at Topps.com and the Overtime Shop, and will be released in batches over the next month. Topps also will create physical trading cards of Overtime Elite players for their Topps Chrome and Topps Inception series. The first box-set products will be released this December and will feature all 24 inaugural OTE players plus bonus cards.
+ Thursday, the NCAA released a summary of findings from the Constitution Committee's survey completed by 3,492 campus, conference and coaches association administrators and 1,362 student-athlete leaders. Among the most interesting takeaways: Some one-third of Division II and Division III leaders agreed that the current division structure needs to change. The number was even higher in Division I, with a slight majority endorsing such a change. One president of a SEC school said in the open-ended question portion that, "The autonomy five conferences should be an organization unto itself — leaving the NCAA to manage everyone else." The survey points out that one of the non-negotiable facets of the college model most often mentioned was the amateur model itself. Change is coming. How much change is the question.