College Football Playoff Top 25: Updated CFP rankings revealed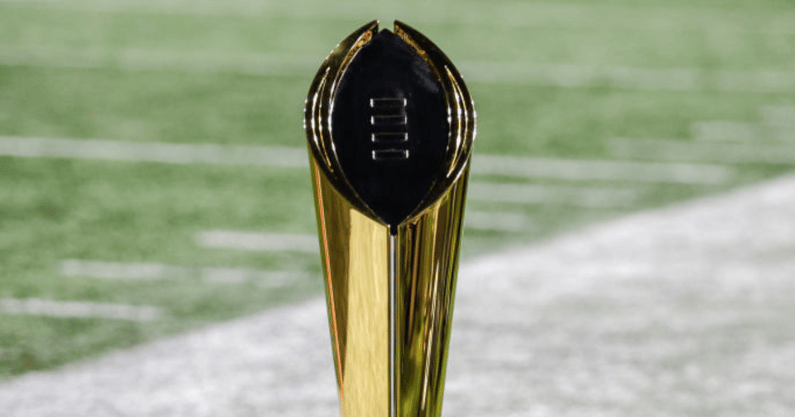 The College Football Playoff Selection Committee provided an updated look at the 2022 CFP rankings after Week 11 showcased a number of highly anticipated battles which set up the new-look poll ahead of Week 12. The committee updated the data and debated the many matchups to rank the top contenders for the four-team playoff and those with a chance at the New Year's Six bowls during ESPN's Tuesday night reveal show, which aired between game in the Champions Classic.
The CFP Selection Committee provides a new Top 25 based on the latest results and ongoing power struggles between key storyline builders each week, setting the table for the postseason week-by-week. As the season winds down, the committee looks at each data point for evenly matched teams and weighs the value of certain wins and losses.
After winning the national championship last season, Kirby Smart has kept Georgia on top of the sport by handling business against SEC opponents after a tone-setting Week 1 win over Oregon. On the outside looking in at a spot in the SEC Championships game, Tennessee and LSU have different paths to the field, with the former holding a better record, but lacking the opportunity to win the conference title game. Ohio State and Michigan survived again to preserve the possibility of an undefeated showdown in the final week of the season.
Georgia, Ohio State, Michigan and TCU make up the updated top-four, with Tennessee and LSU on the outside looking in. The four undefeated teams in college football entering Week 12 match the rankings with Georgia, Ohio State, Michigan and TCU the only ones left. After a quick re-shuffle from the original list, take a look at the new-look CFP Top 25 rankings ahead of another round of action.
Week 12 CFP Rankings
1. Georgia (10-0)
2. Ohio State (10-0)
3. Michigan (10-0)
4. TCU (10-0)
5. Tennessee (9-1)
6. LSU (8-2)
7. USC (9-1)
8. Alabama (8-2)
9. Clemson (9-1)
10. Utah (8-2)
11. Penn State (8-2)
12. Oregon (8-2)
13. North Carolina (9-1)
14. Ole Miss (8-2)
15. Kansas State (7-3)
16. UCLA (8-2)
17. Washington (8-2)
18. Notre Dame (7-3)
19. Florida State (7-3)
20. UCF (8-2)
21. Tulane (8-2)
22. Oklahoma State (7-3)
23. Oregon State (7-3)
24. NC State (7-3)
25. Cincinnati (8-2)