ESPN updates Top 25 college football Power Rankings following Week 4
Week 4 of the college football season was thought to have a lot of juice, with quality matchups occurring across the country. It more than lived up to the hype, with every time slot having an entertaining game. A few surprising results came in, shaking up ESPN's power rankings.
The Top 25 was recently updated by the Worldwide Leader, seeing some serious movement throughout the entire list. While there is not a new No. 1, there is a shift inside of the top five, seeing a newcomer join the party.
Even just outside the top 10, there are programs worthy of a spot, showing just how deep college football is to this point of the season. A fun race to the finish line should occur and we are not even at the halfway point yet.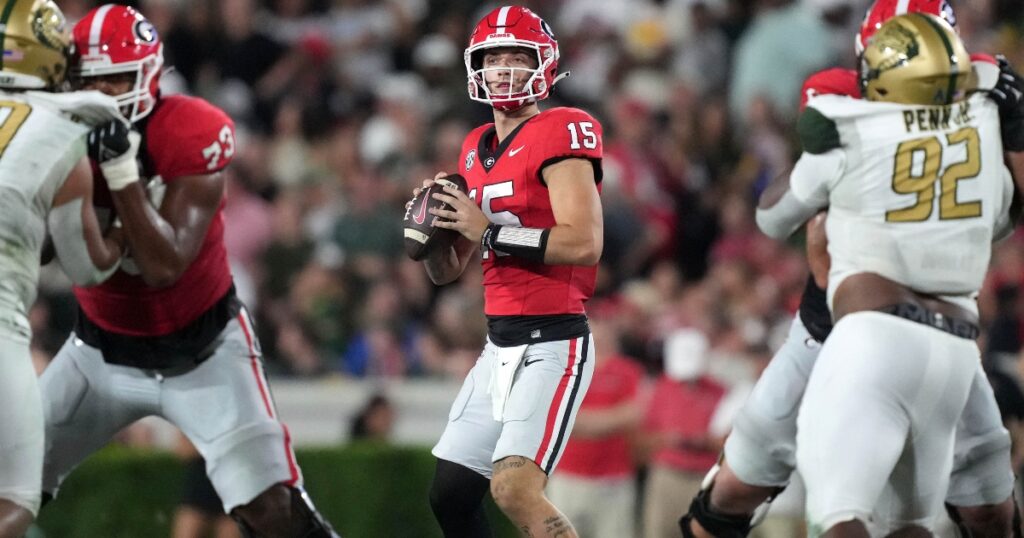 Georgia has really only been tested for one-half of football. South Carolina went into halftime with the lead in Week 3 but the other 14 quarters have been smooth sailing for the Bulldogs.
It's going to take a lot to move the back-to-back national championship off the top spot in the power rankings. As long as everything keeps humming in Athens, they will be considered the favorites to win a third consecutive title.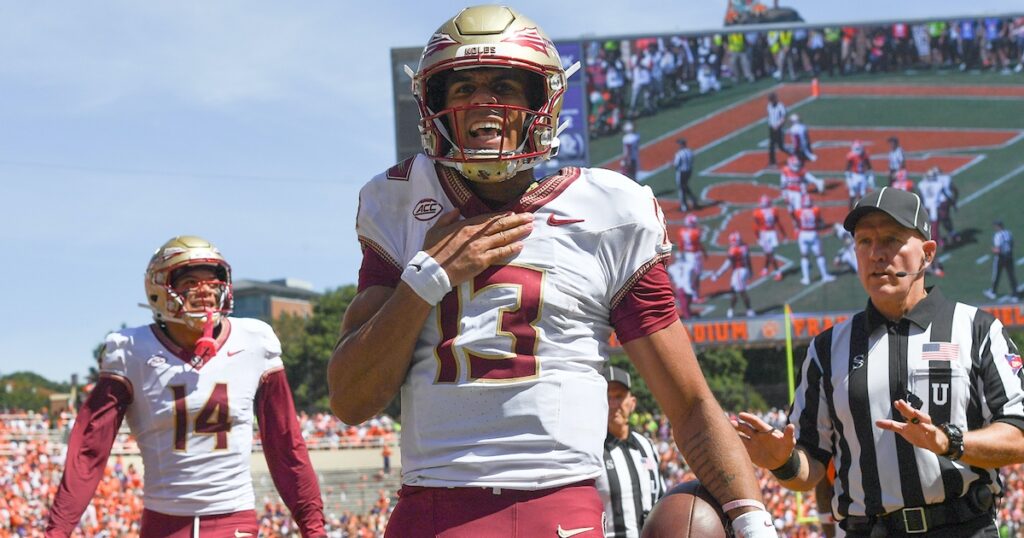 Florida State is the only team in the country with two signature wins under their belt. An overtime win against Clemson in overtime was a statement win for the Seminoles, fully cementing themselves in the No. 2 position.
Arguably, the toughest two tests of the season are out of the win. Florida State controls its own destiny in the ACC and College Football Playoff, with a ton of football left to be played. Results such as Clemson and LSU — not the near disaster against Boston College — need to continue down the road.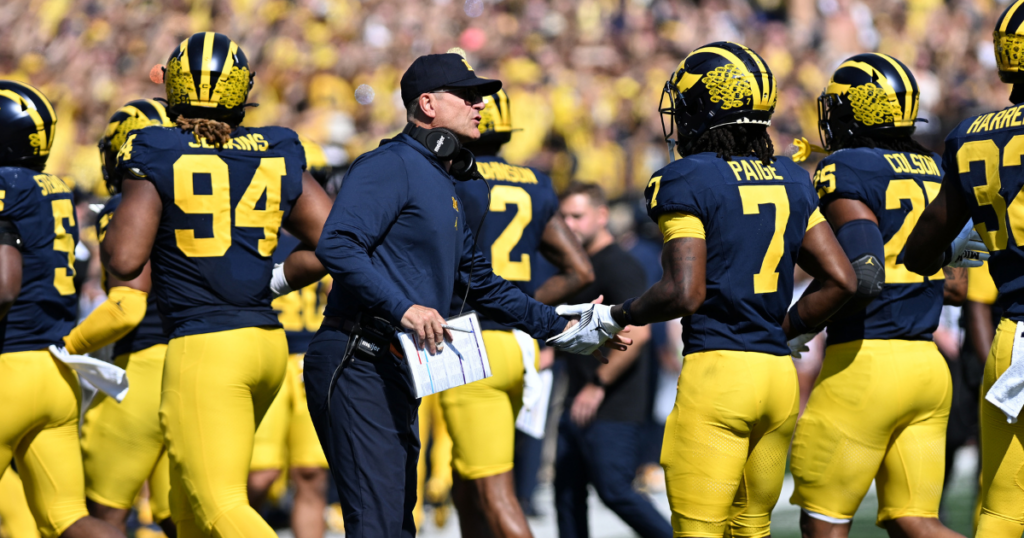 Jim Harbaugh is back on the sidelines and Michigan has its first Big Ten win. The three-game suspension is over and everything can go back to normal in Ann Arbor, with winning being the main priority.
Next up will be the Wolverines' first road game of the season, traveling to Lincoln for a matchup against Matt Rhule and Nebraska. While the Huskers have not been great this season, Memorial Stadium will provide a new challenge for Michigan.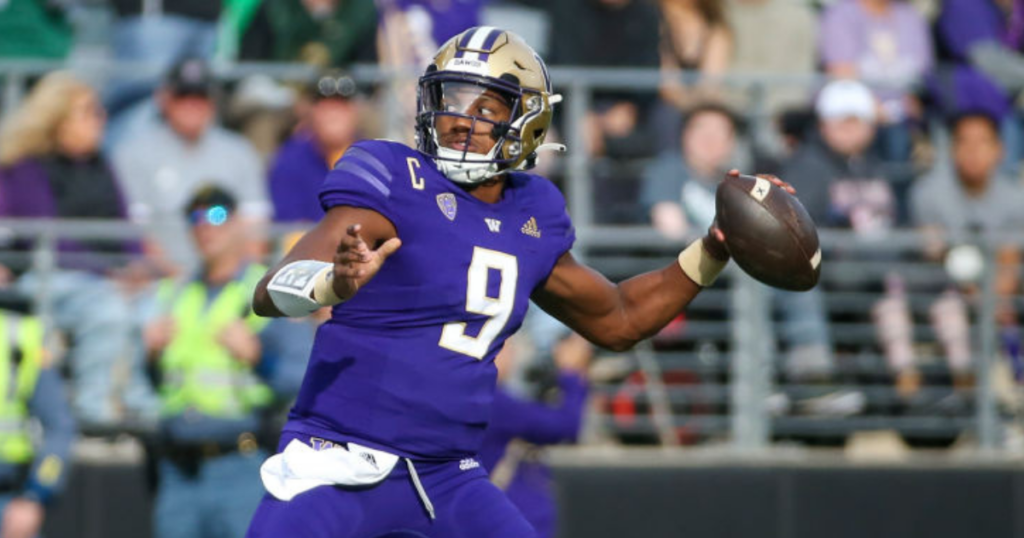 Despite the 4-0 start, Washington does not have as flashy of a win as other teams around them. However, how the Huskies have been winning is quite impressive, coming out on top by an average of 38.2 points per game. The latest came in their Pac-12 opener against Cal, dominating from start to finish.
Quarterback Michael Penix is a legit Heisman Trophy contender, leading the country in passing yards and touchdowns thrown. Washington still has a tough schedule ahead and if they come out unscathed, they will surely be in the national championship discussion.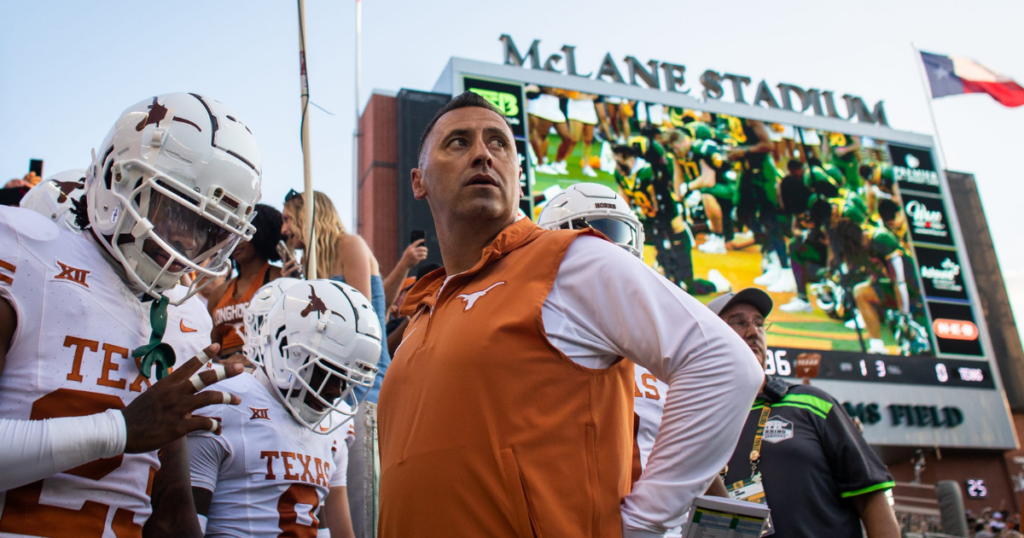 Texas has been known to play to the level of their competition, as shown against both Alabama and Wyoming the past two weeks. Baylor did not receive the same, with Steve Sarkisian's team leaving Waco with a convincing 38-6 victory.
There has not been a 4-0 start in Austin since the 2012 season. It translated to an 8-4 regular season and Alamo Bowl win against Oregon State. Texas likely has bigger aspirations in 2023, hoping to keep its name around the top four conversations all year.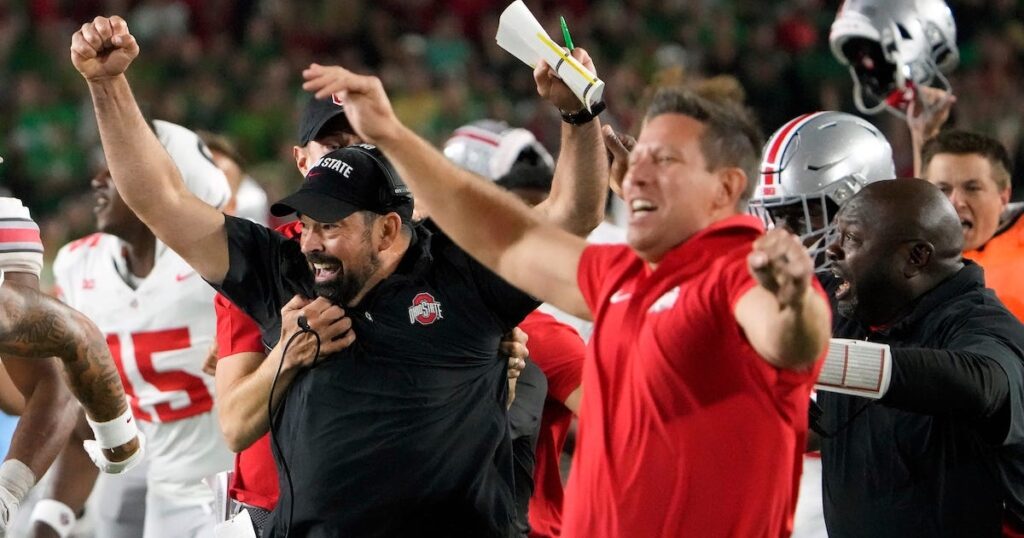 It's Ohio against the world, with Ohio coming out on top Saturday in South Bend. The Buckeyes pulled off a walk-off miracle against Notre Dame in college football's game of the weekend. A huge win for the program after spending the week on the national stage.
Ryan Day had some thoughts about Lou Holtz and will have some extra time to bask in the glory. Ohio State has a bye week before welcoming what could be an undefeated Maryland team to Columbus the following Saturday.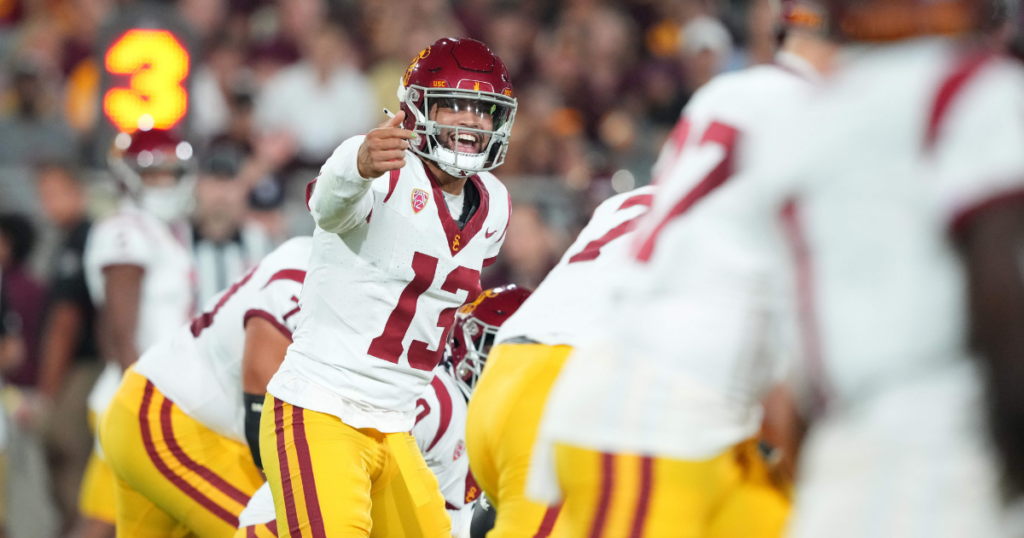 Saturday was not the best performance from Lincoln Riley and USC. Either way, a win in the desert is a win you will take, especially in the late FOX television window. Weirder things have happened in Tempe.
For the time being, the Trojans have been topped in the Pac-12 from a power ranking standpoint. But as long as they have Caleb Williams on their roster, you have to imagine USC will still be the favorite to be hoisting a trophy in Las Vegas this upcoming December.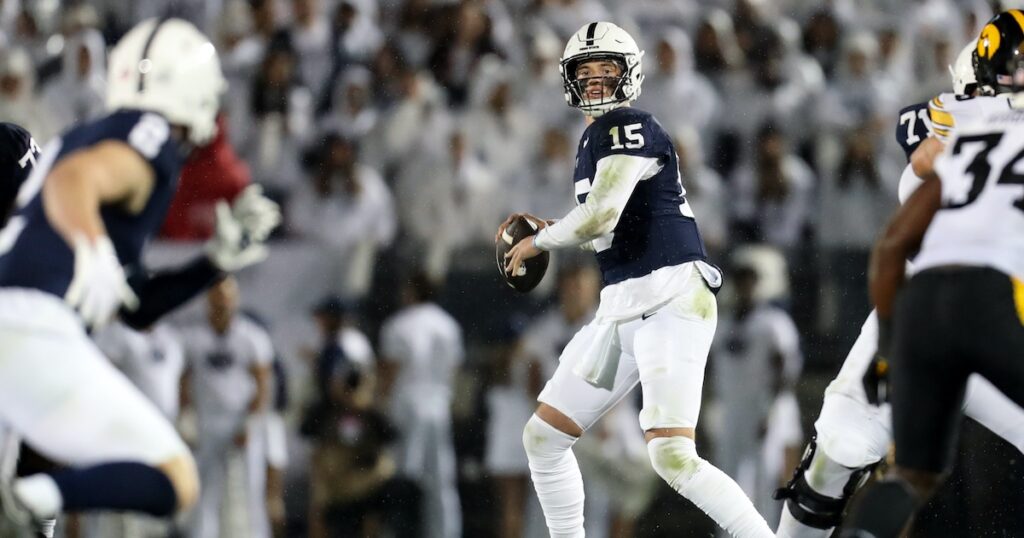 Saturday was another successful White Out in Happy Valley, with Penn State dismantling the Iowa Hawkeyes. A first real Big Ten challenge for a team looking to take down Michigan and Ohio State, the Nittany Lions passed with flying colors.
Drew Allar looks as comfortable as ever at Beaver Stadium, throwing for three touchdowns against a good Iowa defense. He may be a young quarterback but he looks poised to give Penn State the opportunity to get over the hump.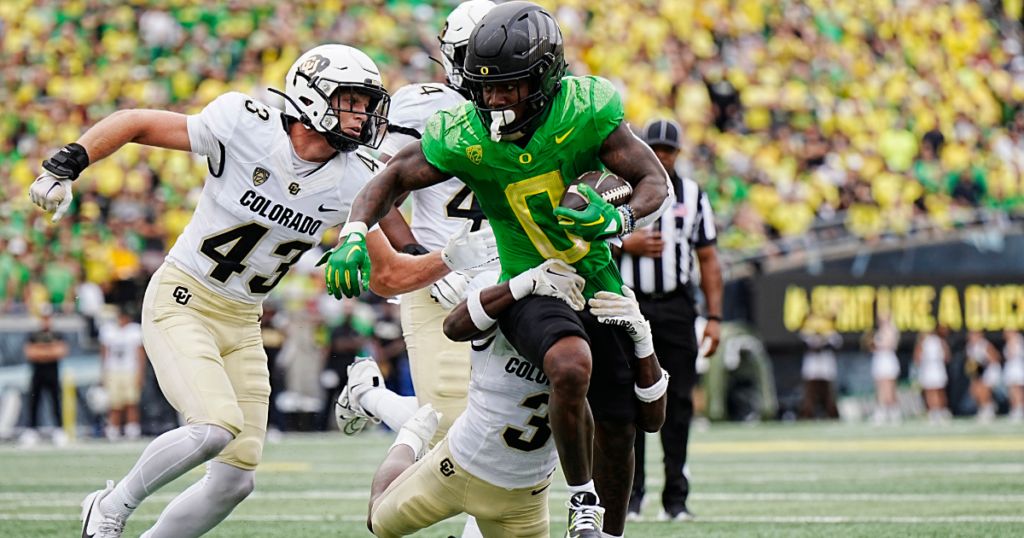 Dan Lanning made his feelings about Colorado known before the game. He wanted Oregon to come out and make their presence known against what had been college football's story early in the season. Mission accomplished.
There is still more to work for and Lanning will let you know about it. Oregon wants to be in the CFP race but there are still some tests along the way. For now, the Ducks reside as a top 10 team in the power rankings.
A lot of people likely expected Utah to be in this position, sitting undefeated through Week 4. Most probably would have changed their tune had they known Cam Rising was still out with an injury. But somehow, the Utes keep on winning without their starting quarterback.
The latest positive result for Utah was a ranked win against UCLA, only needing 14 points to do so. Kyle Whittingham has already won back-to-back Pac-12 titles and could be on track to get a third consecutive.
ESPN rounds out Top 25 of college football power rankings
11. Alabama Crimson Tide
12. Notre Dame Fighting Irish
13. LSU Tigers
14. Oklahoma Sooners
15. Duke Blue Devils
16. Washington State Cougars
17. North Carolina Tar Heels
18. Miami Hurricanes
19. Oregon State Beavers
20. Tennessee Volunteers
21. Ole Miss Rebels
22. Florida Gators
23. Fresno State Bulldogs
24. Kansas Jayhawks
25. Louisville Cardinals
Week 5 does not provide as many compelling matchups as Week 4 but there are still a couple of intriguing games on the schedule. Duke will be hosting ESPN College GameDay, with Notre Dame also coming to town. Colorado and USC should make for some exciting fireworks as well. Maybe this time next week, ESPN's power rankings will look completely different.