College football top to bottom: The 1-130 rankings after Week 12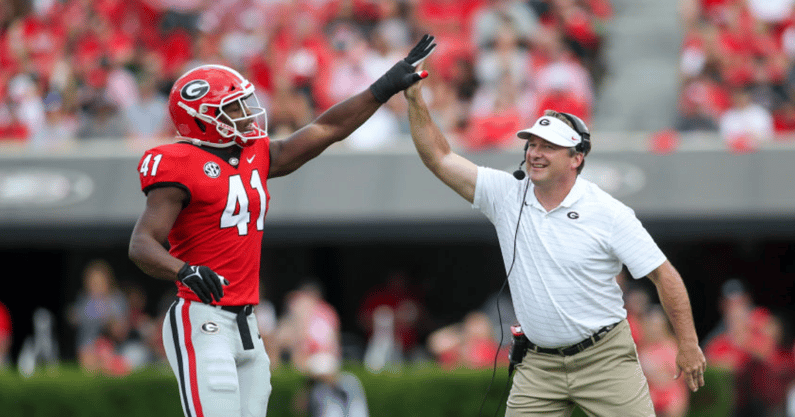 Here are the 1-130 rankings after Week 12.
There is just one new team in the top 10 and one newcomer in the top 25 as we head into the final weekend of the regular season.
We will update the 1-130 rankings three more times — next Tuesday, then again after the conference championship games, then January 11 following all the CFP and bowl games.
There are comments on each of the top-25 teams; in addition, there are comments on other noteworthy teams this week.
On to the rankings.
The top 25
1. Georgia (10-0 / last week's ranking: 1st)
The buzz: Georgia is at Georgia Tech on Saturday. The Bulldogs currently own an eight-game road winning streak overall, and they have won 11 in a row at Tech.
2. Ohio State (10-1 / 2nd)
The buzz: The Buckeyes have rolled up at least 620 yards of offense in each of their past two games and have hit the 600-yard mark four times this season.
3. Alabama (10-1 / 3rd)
The buzz: The Crimson Tide will play Georgia in next week's SEC Championship Game. This week, Alabama is at Auburn, where it has lost two in a row and three of the past four.
4. Cincinnati (11-0 / 5th)
The buzz: Cincinnati and Georgia are the only teams in the nation that rank in the top 10 in scoring offense and scoring defense.
5. Oklahoma State (10-1 / 8th)
The buzz: The Cowboys' defense has been tremendous, yet — for the most part —overlooked. Oklahoma State leads the nation in sacks (42) and tackles for loss (93), and has allowed one offensive touchdown in the past four games. One!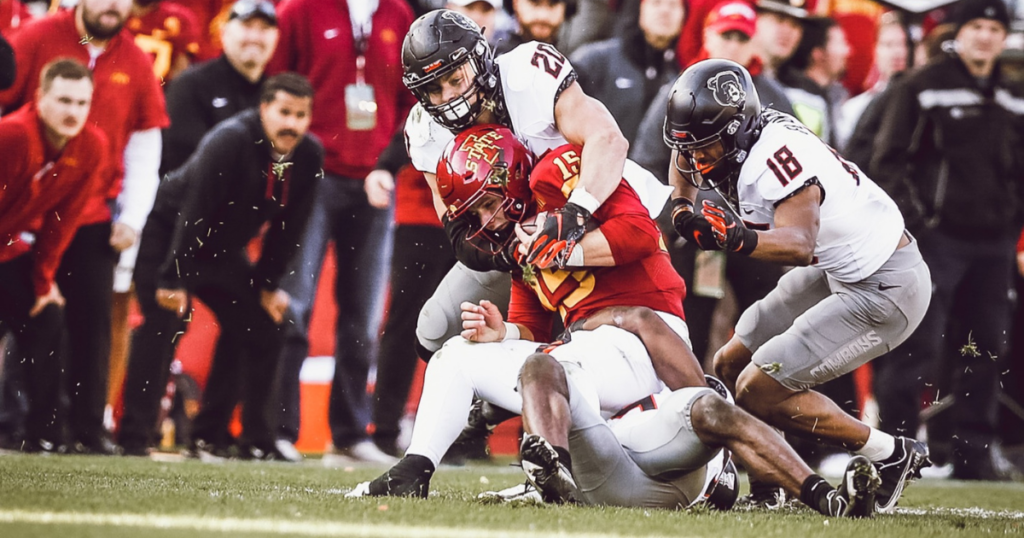 6. Michigan (10-1 / 7th)
The buzz: The Wolverines welcome in Ohio State on Saturday. Michigan has lost eight in a row and 15 of the past 16 in the series.
7. Baylor (9-2 / 9th)
The buzz: Baylor is at Texas Tech on Saturday; it'll be the 80th game in series history, and the series is tied 39-39-1. Baylor has won seven of the past 10 against the Red Raiders; before that, Tech had won 15 in a row.
8. Ole Miss (9-2 / 10th)
The buzz: The Rebels host archrival Mississippi State in the Egg Bowl on Thanksgiving night. Ole Miss is in the hunt for a New Year's Six bid and cannot afford a loss.
9. Notre Dame (10-1 / 11th)
The buzz: The Irish crushed Georgia Tech last week for their 10th win. The Irish have won at least 10 games for a fifth consecutive season for the first time in program history.
10. Oklahoma (10-1 / 12th)
The buzz: The Sooners travel to face Oklahoma State on Saturday in the Bedlam game. OU must win to get to the league title game and keep alive its faint hope for a spot in the CFP. This will be the 116th meeting in the series, and OU owns a commanding 90-18-7 lead.
11. Michigan State (9-2 / 6th)
The buzz: The Spartans are aiming for their 10th win Saturday against visiting Penn State. It would be their ninth 10-win season in history — and their seventh in the past 12 seasons; they also won at least 10 in 2010, '11, '13, '14, '15 and '17.
12. Oregon (9-2 / 4th)
The buzz: Oregon's College Football Playoff hopes ended with a lopsided loss at Utah; now it's in danger of not even winning the Pac-12 North. A victory over Oregon State on Saturday and the Ducks advance to the league title game for a rematch with Utah. But a loss would mean no division title.
13. Utah (8-3 / 16th)
The buzz: The Utes have clinched a spot in the Pac-12 title game and host Colorado on Saturday. They've won four in a row against the Buffs — and won those easily, by an average of 23 points.
14. Wisconsin (8-3 / 14th)
The buzz: The Badgers face longtime rival Minnesota on Saturday, and a win gives them the Big Ten West title. It'll be the 131st meeting in the series; it's the most-played rivalry in the FBS ranks.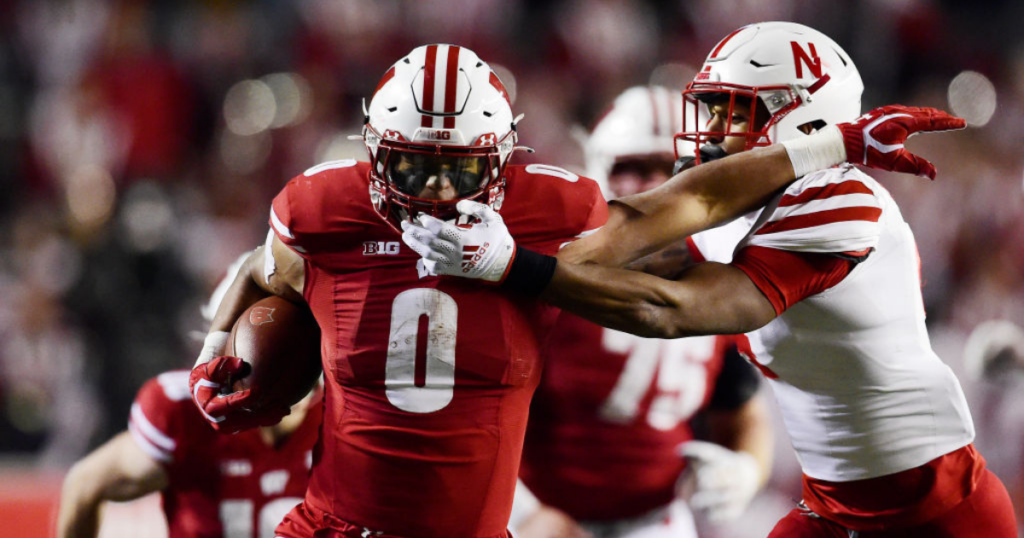 15. Iowa (9-2 / 15th)
The buzz: The Hawkeyes lead the nation with 21 interceptions. They play at Nebraska on Friday, and will be facing a backup quarterback because Adrian Martinez is out with an injury.
16. Pitt (9-2 / 17th)
The buzz: Pitt already has clinched a spot in the ACC title game. The Panthers are at Syracuse on Saturday and are seeking their first 10-win regular season since 1981, when Dan Marino was quarterback. Speaking of Marino, he set the school's single-season record for TD passes with 37 in '81. Kenny Pickett has 36 this season.
17. Texas A&M (8-3 / 19th)
The buzz: The Aggies finish the regular season with a game at LSU. Thus, prepare yourself for a few days of, "Hmmm, will Jimbo end the 2021 regular season where he will be coaching in 2022?"
18. BYU (9-2 / 20th)
The buzz: BYU is at USC on Saturday. It's the Cougars' fifth game this season against a Pac-12 opponent, and they've won the first four (against Arizona, Arizona State, Utah and Washington State).
19. Houston (10-1 / 21st)
The buzz: The Cougars will play Cincinnati in the AAC title game next week. This week, they play at UConn. It's safe to say Houston will be 11-1 when next week's game kicks off.
20. San Diego State (10-1 / 22nd)
The buzz: The Aztecs play host to Boise State on Friday. If they are victorious, they win the West Division of the Mountain West. SDSU is third nationally against the run and is allowing just 2.61 yards per carry.
21. Wake Forest (9-2 / 13th)
The buzz: The Demon Deacons have lost two of their past three, but still can win the ACC's Atlantic Division title with a victory over Boston College on Saturday.
22. NC State (8-3 / 23rd)
The buzz: The Wolfpack is 6-0 at home this season and plays host to North Carolina on Friday. NCSU is trying to finish unbeaten at home for the first time since 1986.
23. Clemson (8-3 / 33rd)
The buzz: The Tigers play at South Carolina on Saturday; Clemson has won six in a row in the series and is looking for its first-ever seven-game winning streak against the Gamecocks.
24. Kentucky (8-3 / 24th)
The buzz: A win Saturday at Louisville would give UK nine wins in the regular season for just the second time since 1977 (it also happened in 2018).
25. Arkansas (7-4 / 18th)
The buzz: The Hogs welcome in Missouri on Friday. Arkansas is looking for its first eight-win regular season since 2011, which turned out to be the final season for Bobby Petrino.
Teams 26-50
26. Fresno State (8-3 / 25th)
27. Penn State (7-4 / 26th)
28. Mississippi State (7-4 / 27th)

29. Purdue (7-4 / 29th)
The buzz: A victory Saturday over Indiana in the Old Oaken Bucket game would give the Boilermakers their first eight-win season since 2007. It'll be the 123rd meeting in the series, putting it seventh on the "most-played FBS rivalry" list.
30. Louisiana (10-1 / 30th)
31. UCLA (7-4 / 39th)

32. UTSA (11-0 / 35th)
The buzz: A TD pass with three seconds left gave the Roadrunners a win over UAB and the West Division title in Conference USA. UTSA will host the league title game on December 3 against either Marshall or Western Kentucky.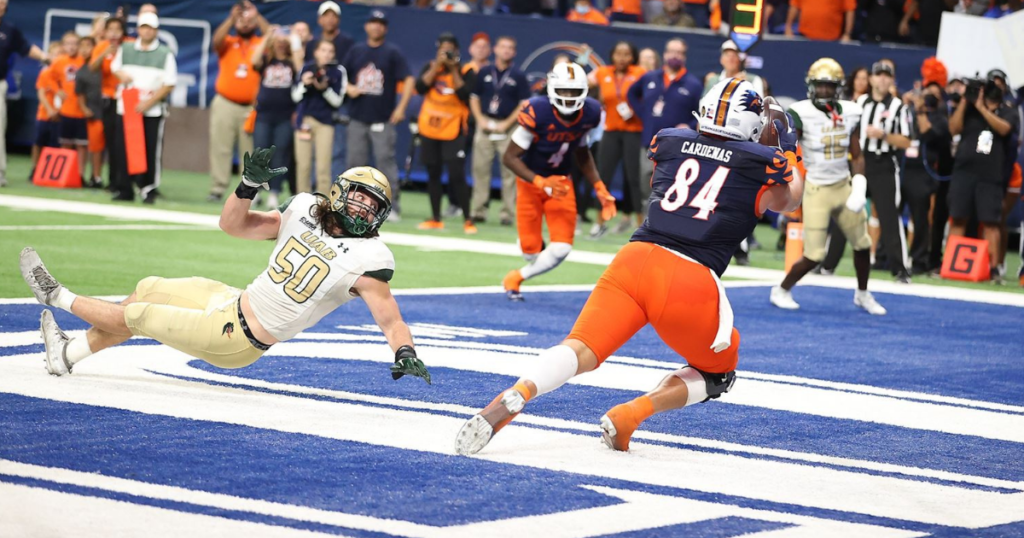 33. Appalachian State (9-2 / 36th)
34. Tennessee (6-5 / 42nd)
35. Oregon State (7-4 / 44th)
36. Kansas State (7-4 / 32nd)
37. Arizona State (7-4 / 34th)
38. Iowa State (6-5 / 37th)
The buzz: For a team with so many upperclassmen, the Cyclones surprisingly have lacked the ability to make the needed play at important times. Four of their five losses have come by seven or fewer points and the other was by 10.
39. Boise State (7-4 / 43rd)
40. Minnesota (7-4 / 46th)
41. Virginia (6-5 / 40th)

42. Auburn (6-5 / 28th)
The buzz: When November began, the Tigers were 6-2 and in the thick of the SEC West race. As November nears its end, the Tigers own a three-game losing streak and seem likely to finish sixth in the division.
43. SMU (8-3 / 31st)
44. Nevada (7-4 / 38th)
45. Coastal Carolina (9-2 / 51st)
46. Texas Tech (6-5 / 45th)
47. Washington State (6-5 / 47th)
48. North Carolina (6-5 / 48th)
49. Miami (6-5 / 49th)
50. Louisville (6-5 / 50th)
Teams 51-75
51. Florida State (5-6 / 56th)
52. LSU (5-6 / 52nd)
53. West Virginia (5-6 / 54th)

54. Air Force (8-3 / 59th)
The buzz: This is Air Force's 65th season playing football and the Falcons have had only six coaches in that span. Two of those coaches (Buck Shaw and Bill Parcells) lasted just one season.
55. TCU (5-6 / 55th)
56. Boston College (6-5 / 41st)
57. UCF (7-4 / 57th)
58. Maryland (5-6 / 53rd)
59. Western Michigan (6-5 / 58th)

60. Texas (4-7 / 60th)
The buzz: Not a good trend: This is the fourth time in the past eight seasons that Texas has lost seven games.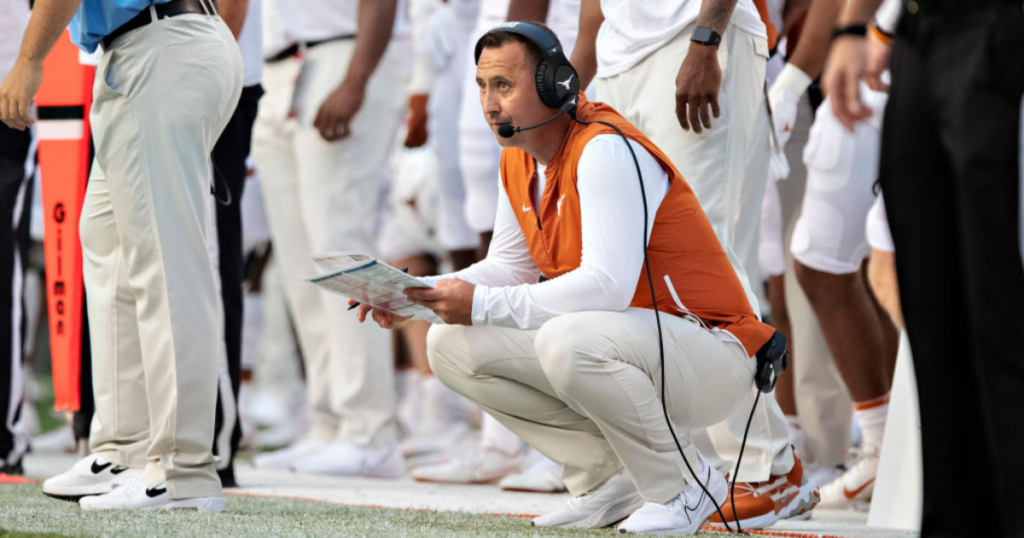 61. Memphis (5-6 / 61st)
62. Syracuse (5-6 / 62nd)
63. South Carolina (6-5/ 73rd)
64. Missouri (6-5 / 72nd)
65. UAB (7-4 / 66th)
66. Nebraska (3-8 / 68th)
67. Illinois (4-7 / 67th)
68. Liberty (7-4 / 64th)
69. Virginia Tech (5-6 / 65th)

70. USC (4-6 / 63rd)
The buzz: Unless they beat BYU and Cal to get to a bowl, then win their bowl game, the Trojans are going to have their second losing record in four years. The last time that happened? Try 1961, which was their fourth losing record in five seasons. Thing is, in 1962, USC was the national champion.
71. Utah State (8-3 / 69th)
72. Rutgers (5-6 / 70th)
73. East Carolina (7-4 / 74th)
74. Kent State (6-5 / 75th)
75. California (4-6 / 80th)
Teams 76-100
76. Central Michigan (7-4 / 79th)
77. Florida (5-6 / 77th)
78. Wyoming (6-5 / 85th)
79. Indiana (2-9 / 71st)
The buzz: In the preseason, IU was 16th in the coaches' poll and No. 17 in the AP rankings. Oops.
80. Army (7-3 / 82nd)
81. Western Kentucky (7-4 / 89th)
The buzz: The Hilltoppers play at Marshall on Saturday with the East Division title in Conference USA on the line. It's a winner-take-all game, and a date with UTSA in the December 3 title game awaits.
82. Eastern Michigan (7-4 / 97th)
83. Northern Illinois (8-3 / 83rd)
84. Marshall (7-4 / 84th)
85. Colorado (4-7 / 88th)
86. Washington (4-7 / 76th)
The buzz: A nightmare of a season is almost over. The Huskies are guaranteed their first losing record since 2009.
87. Tulsa (5-6 / 87th)
88. Ball State (5-6 / 86th)
89. Stanford (3-8 / 78th)
90. Georgia State (6-5 / 90th)
91. San Jose State (5-6 / 91st)
92. Toledo (6-5 / 92nd)
93. Georgia Tech (3-8 / 81st)
94. Northwestern (3-8 / 93rd)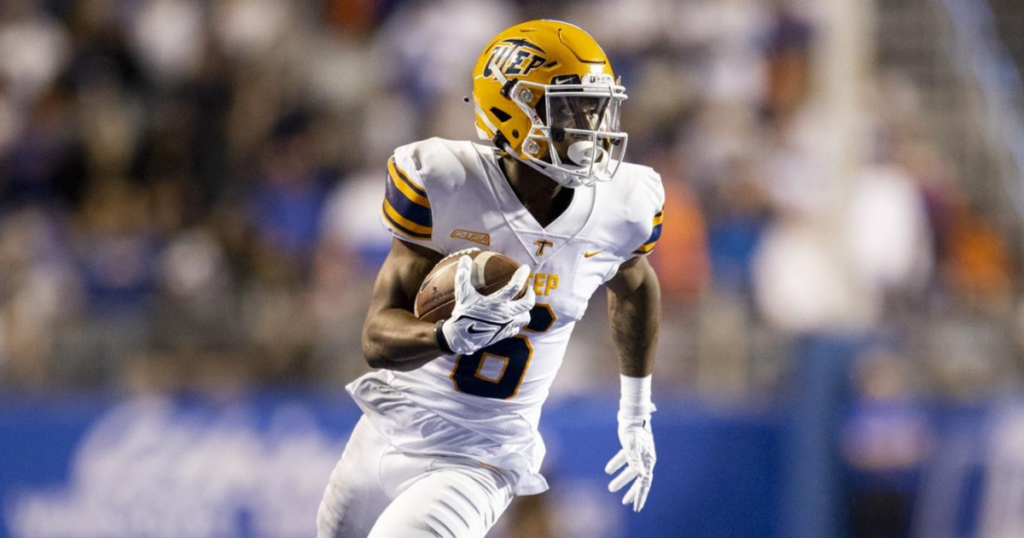 95. UTEP (7-4 / 95th)
The buzz: If the Miners can find a way to upset UAB this Saturday, it will be their first season with as many as eight wins since 2005. The season already is a resounding success: UTEP won five games total the past four years.
96. Miami (Ohio) (6-5 / 99th)
97. FAU (5-6 / 94th)
98. Hawaii (5-7 / 98th)
99. Louisiana Tech (3-8 / 96th)
100. Navy (2-8 / 100th)
The bottom 30
101. Old Dominion (5-6 / 111th)
The buzz: Saturday's game with Charlotte, which is 106th in our rankings, is a big one because the winner becomes bowl-eligible.
102. North Texas (5-6 / 110th)
103. Duke (3-8 / 102nd)
104. Middle Tennessee (5-6 / 101st)
105. Colorado State (3-8 / 103rd)
106. Charlotte (5-6 / 106th)
107. Buffalo (4-7 / 104th)

108. Troy (5-6 / 108th)
The buzz: Coach Chip Lindsey was fired Sunday. Lindsey took over in late 2018, when Neal Brown left for West Virginia on the heels of three consecutive 10-win seasons. In his three seasons, Lindsey won 15 games total.
109. Kansas (2-9 / 105th)
110. Tulane (2-9 / 112th)
111. Arizona (1-10 / 109th)
112. USF (2-9 / 107th)
113. Bowling Green (3-8 / 113th)
114. ULM (4-7 / 114th)
115. South Alabama (5-6 / 115th)

116. Ohio (3-8 / 116th)
The buzz: Last Tuesday's 12-point loss to Toledo snapped a streak of five consecutive games that had been decided by one score.
117. UNLV (2-9 / 117th)
118. Georgia Southern (3-8 / 118th)
119. Vanderbilt (2-9 / 121st)
120. Southern Miss (2-9 / 126th)
121. Arkansas State (2-9 / 119th)
122. Rice (3-8 / 122nd)
123. New Mexico (3-8 / 123rd)
124. Texas State (3-8 / 124th)
125. Temple (3-8 / 120th)
126. Akron (2-9 / 125th)
127. FIU (1-10 / 127th)

128. UMass (1-10 / 128th)
The buzz: Former UMass coach Don Brown is the new UMass coach after 13 years away. Will The Who's "Won't Get Fooled Again" be played at his introductory presser? (You know, because of the "Meet the new boss/Same as the old boss" lyric. Plus, Brown was 16 when the song came out in 1971, so, hey, he might be a fan.)
129. UConn (1-10 / 129th)
130. New Mexico State (1-10 / 130th)