College football top to bottom: The 1-130 rankings after Week 8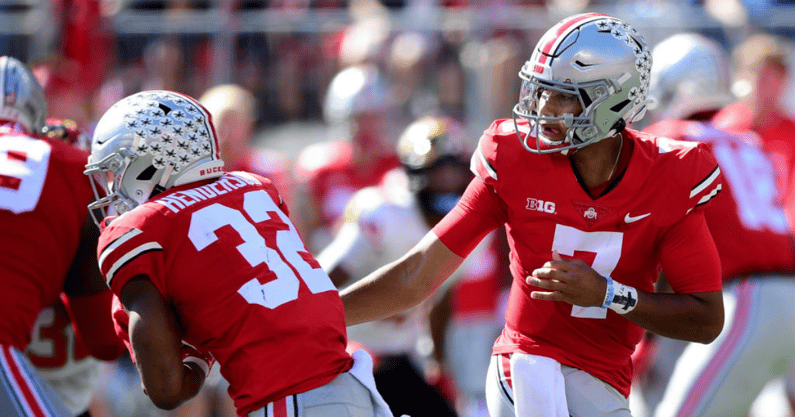 Here are the 1-130 rankings after Week 8.
There is one new team in the top 10 and two in the top 25, but there was a lot of reshuffling in the top 10. And other places, too, for that matter.
Here are this week's 1-130 rankings; the rankings are updated every Tuesday during the season. There are comments on each of the top-25 teams; in addition, there are comments on other noteworthy teams this week.
The top 25
1. Georgia (7-0 / last week's ranking: 1st)
The buzz: It's time for the "World's Largest Outdoor Cocktail Party," where — truth be told — cocktails flow whether you win or lose. A win and you celebrate with friends. A loss and you commiserate with friends. (And sometimes the celebrating and commiserating happens in the stands during the game.) The Bulldogs should be in a celebratory mood Saturday night.

2. Ohio State (6-1 / 4th)
The buzz: The Buckeyes' explosive offense gets Penn State this week; it might be the toughest defense they see in the regular season.

3. Cincinnati (7-0 / 3rd)
The buzz: The Bearcats beat 1-5 Navy this past weekend, but it certainly was not an artful win. They get 1-6 Tulane this weekend.

4. Oklahoma (8-0 / 2nd)
The buzz: Struggling past Kansas? That's … not good.
5. Alabama (7-1 / 6th)
The buzz: The Tide won its 15th in a row against Tennessee. But the 52-24 final was a bit deceiving: It was a 24-17 game heading into the fourth quarter.

6. Oregon (6-1 / 9th)
The buzz: The Ducks have played six FBS opponents. Each of those games has been decided by seven or fewer points except for a 22-point victory over winless Arizona.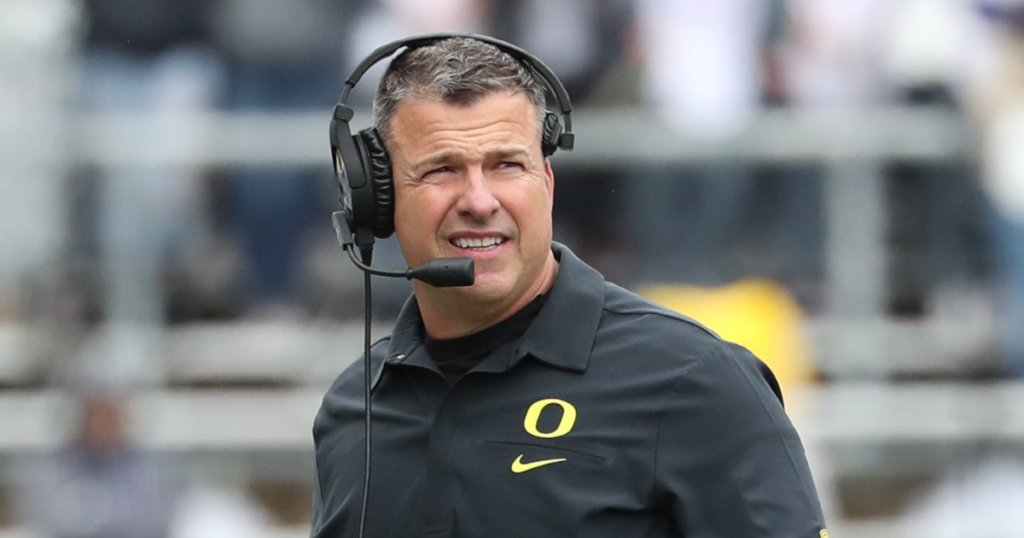 7. Michigan (7-0 / 11th)
The buzz: The Wolverines play at Michigan State in the best game of the weekend. It'll be the fifth time that both have been in the top 10 when they've played — but the first such meeting since 1964. The others came in 1956, '57 and '61.

8. Iowa (6-1 / 8th)
The buzz: Iowa leads the country in interception (16) and takeaways (21), and ranks third in turnover margin (plus-12). This week's opponent is Wisconsin, which is last in the Big Ten and 124th nationally with a minus-8 turnover margin.

9. Michigan State (7-0 / 10th)
The buzz: Michigan State welcomes in Michigan this weekend with both ranked in the top 10. It's just the second matchup of AP top-10 teams in Spartan Stadium in history; the first was the famed Michigan State-Notre Dame game in 1966, when the top-ranked Irish and second-ranked Spartans battled to a 10-10 tie.
 10. Oklahoma State (7-1 / 7th)
The buzz: The Cowboys are coming off their first loss, a 24-21 setback at Iowa State. They should be able to bounce back since Kansas is next on the schedule. And, truth be told, they should be 10-1 when they welcome in Oklahoma on November 27 in the regular-season finale.

11. Ole Miss (6-1 / 12th)
The buzz: Ole Miss didn't have much trouble dispatching LSU; this week's game at Auburn figures to be tougher. It'll match two of the three teams tied atop the SEC West (Alabama is the other).

12. Wake Forest (7-0 / 14th)
The buzz: The Demon Deacons are 4-0 in ACC play for the first time ever. And they're 7-0 overall for just the second time; the other was in 1944. Wake, which never has been 8-0, welcomes in Duke this Saturday.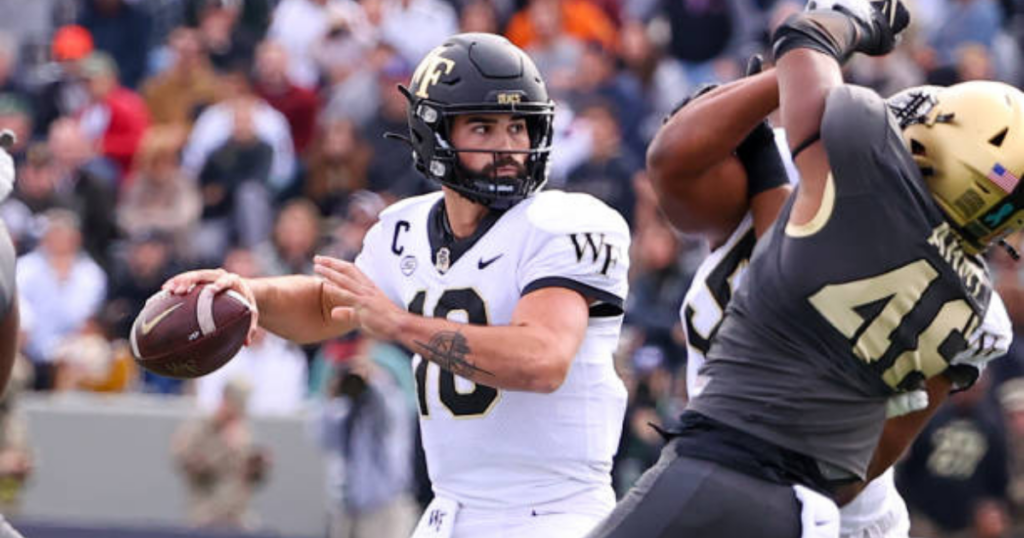 13. Kentucky (6-1 / 13th)
The buzz: UK plays at Mississippi State on Saturday in what is an annual series. What might worry some who cheer for the Wildcats is that the home team has won each of the past six games in the series. UK hasn't won in Starkville since 2008.

14. Texas A&M (6-2 / 15th)
The buzz: The Aggies are off this week after back-to-back easy wins against Missouri and South Carolina. The first two games after the off week are big: at home against Auburn on November 6 and at Ole Miss on November 13.

15. Baylor (6-1 / 16th)
The buzz: The Bears welcome in Texas on Saturday for the 111th meeting in series history; Texas has won 79 of them. But Baylor is one of four Power 5 teams ranked in the top 25 nationally in scoring offense and scoring defense (the others are Georgia, Michigan and Ohio State).

16. Notre Dame (6-1 / 17th)
The buzz: The Irish play host to unranked North Carolina this week. Notre Dame has a 37-game winning streak against unranked opponents, the longest such streak in the nation.

17. Iowa State (5-2 / 23rd)
The buzz: Breece Hall has rushed for a TD in 19 consecutive games, the fourth-longest streak in the nation since 1996. Hall and the Cyclones play at West Virginia on Saturday, and the Mountaineers have allowed just five rushing TDs this season.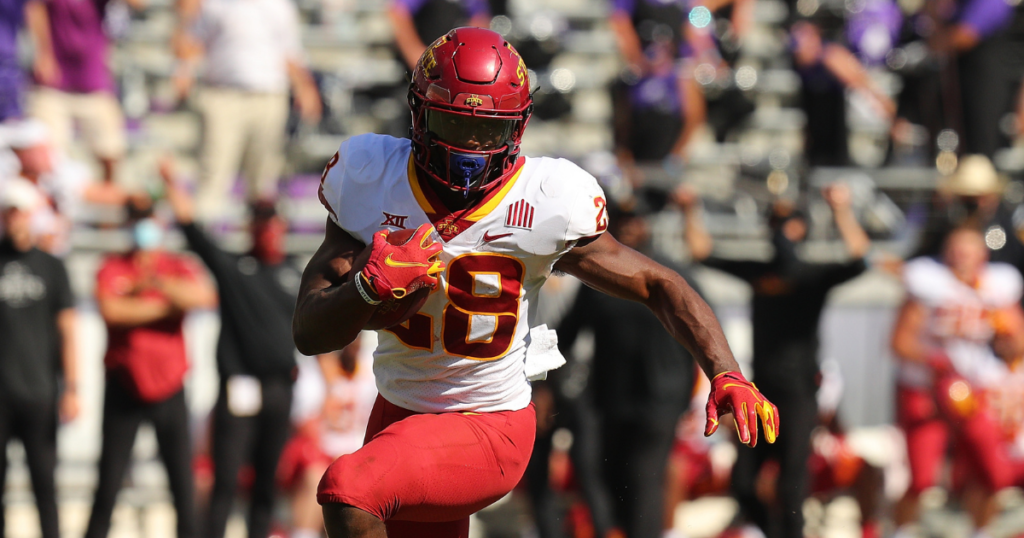 18. Penn State (5-2 / 5th)
The buzz: Scoring 18 points in a nine-overtime game against Illinois? Just 18? Considering almost-point-a-minute Ohio State is next, it's hard to have a rosy outlook for this weekend.

19. Pitt (6-1 / 27th)
The buzz: The Panthers welcome in Miami on Saturday. Pitt has eight starters from Florida (seven on defense), including three from south Florida. Two of those have former high school teammates on UM's roster.

20. SMU (7-0 / 20th)
The buzz: The Mustangs play at Houston in one of the biggest games of the weekend. SMU coach Sonny Dykes and Houston coach Dana Holgorsen spent seven seasons (2000-06) together on staff at Texas Tech and shared offensive coordinator duties in 2005 and '06.

21. Auburn (5-2 / 22nd)
The buzz: If Auburn has any designs on winning the SEC West, this is the time to show it. The Tigers play host to Ole Miss this week, then pay at Texas A&M next week.

22. San Diego State (7-0 / 25th)
The buzz: The Aztecs welcome in Fresno State on Saturday in the biggest Mountain West game of the year. Since the Mountain West went to divisions in 2013, the Fresno State-San Diego State winner has won at least a portion of the West Division title every year but one (the only time it didn't happen was last season, when their game was canceled by COVID).
23. Louisiana (6-1 / 21st)
The buzz: The Ragin' Cajuns have all but sewn up the Sun Belt West Division race; they have at least a two-game lead on every other team in the division.

24. Arizona State (5-2 / 24th)
The buzz: Utah's loss to Oregon State was good news for Arizona State in the Pac-12 South race. The Sun Devils play host to Washington State on Saturday, and they should be able to get their ground game cranked up against the Cougars' iffy run defense.

25. Fresno State (6-2 / 28th)
The buzz: The Fresno-San Diego State showdown features distinctly different offenses. The Bulldogs average 41 pass attempts per game; the Aztecs average 21. And Fresno has completed 70 more passes than SDSU has attempted.
Teams 26-50
26. Coastal Carolina (6-1 / 19th)
The buzz: The Chanticleers suffered their first loss of the season last Wednesday at Appalachian State. Good news for them: They don't have another tough opponent during the regular season.

27. NC State (5-2 / 18th)
28. Arkansas (5-3 / 30th)
29. Utah (4-3 / 26th)
30. UCLA (5-3 / 29th)
31. Oregon State (5-2 / 52nd)
The buzz: The Beavers are on track for their first winning season since 2013. That was the last year in an 11-winning-records-in-15-seasons stretch, which is the best run in school history.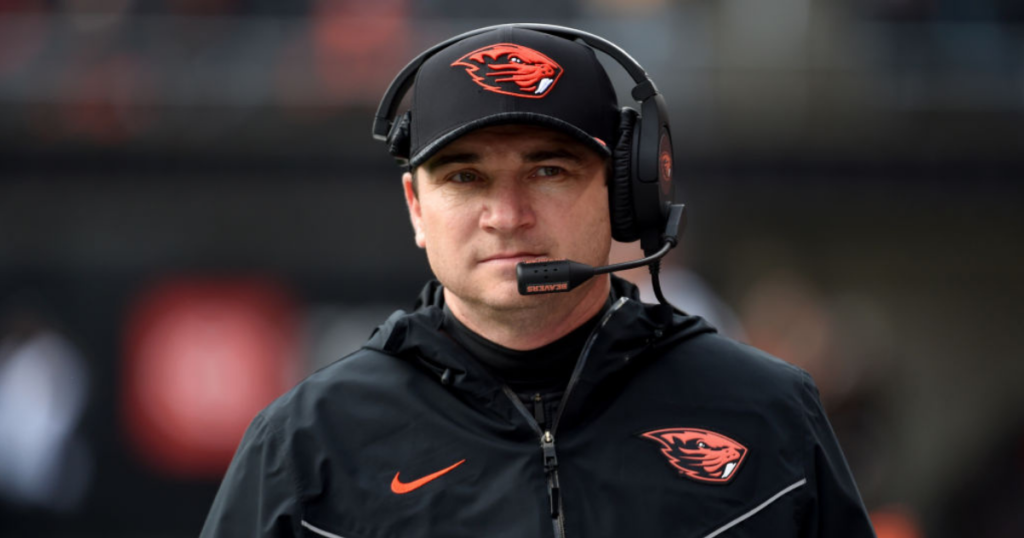 32. Texas (4-3 / 32nd)
33. Virginia (6-2 / 43rd)
34. Kansas State (4-3 / 33rd)
35. BYU (6-2 / 34th)
36. Clemson (4-3 / 31st)
37. UTSA (8-0 / 37th)
38. Houston (6-1 / 38th)
39. Wisconsin (4-3 / 39th)
The buzz: The Badgers have won three in a row to put themselves in the middle of the title race in the Big Ten West. In those three victories, Wisconsin allowed a total of 192 rushing yards and 2.21 yards per carry on 87 attempts.

40. Nevada (5-2 / 36th)
41. LSU (4-4 / 40th)
42. Florida (4-3 / 41st)
43. Mississippi State (4-3 / 42nd)
44. Louisville (4-3 / 48th)
The buzz: Malik Cunningham (309.1 yards per game) is one of five quarterbacks in the ACC averaging at least 300 yards of total offense per game; that's the most of any league.

45. Appalachian State (5-2 / 50th)
46. Minnesota (5-2 / 53rd)
47. Purdue (4-3 / 47th)
48. Boston College (4-3 / 35th)
49. Maryland (4-3 / 44th)
50. Texas Tech (5-3 / 46th)
The buzz: Matt Wells was fired as coach Monday, in the middle of his third season in Lubbock. He leaves with a 13-17 record.
Teams 51-75
51. Washington State (4-4 / 51st)
52. TCU (3-4 / 45th)
53. Western Michigan (5-3 / 49th)
The buzz: The Broncos have a plus-1 turnover margin overall. But in their three losses, it is minus-6.

54. Tennessee (4-4 / 54th)
55. West Virginia (3-4 / 60th)
56. Stanford (3-4 / 56th)
57. Boise State (3-4 / 57th)
58. Indiana (2-5 / 55th)
59. North Carolina (4-3 / 58th)
The buzz: In their four wins, the Tar Heels are averaging 52.5 points per game. In the three losses, it's 19.0 ppg. This week, they get Notre Dame.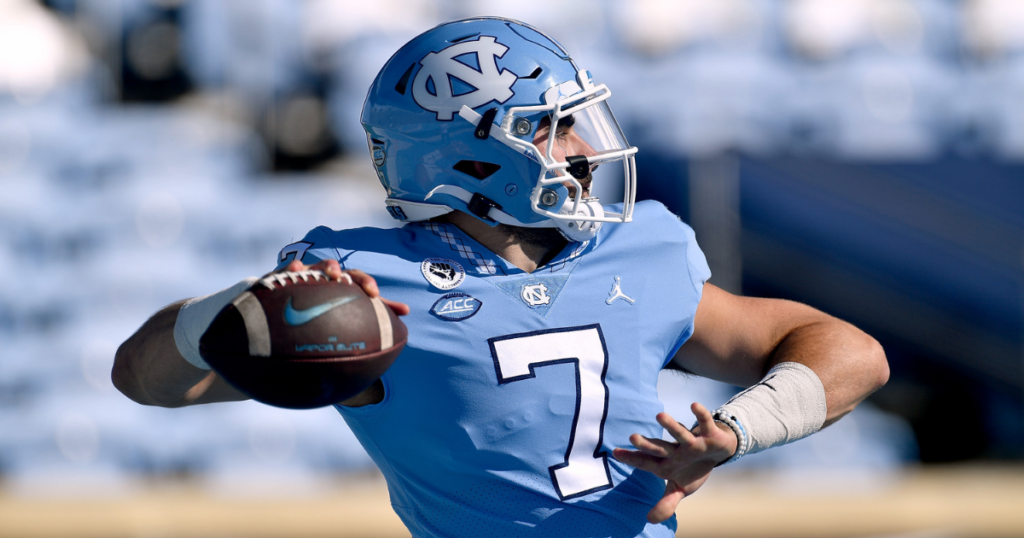 60. Miami (3-4 / 67th)
61. Florida State (3-4 / 66th)
62. Air Force (6-2 / 63rd)
63. USC (3-4 / 62nd)
64. Liberty (6-2 / 64th)
65. Nebraska (3-5 / 65th)
66. Virginia Tech (3-4 / 61st)
The buzz: Last week, we alluded to the clock ticking down on Justin Fuente's time with the Hokies. The ticking has gotten much louder after another last-minute loss, this one to Syracuse.

67. UCF (4-3 / 68th)
68. Syracuse (4-4 / 74th)
69. Missouri (3-4 / 69th)
70. Rutgers (3-4 / 70th)
71. Kent State (4-4 / 71st)
The buzz: The Golden Flashes lead the MAC in total offense at 450.6 yards per game, which ranks 27th nationally. Alas, they are last in the MAC in total defense at 474.1 yards per game, which is 124th nationally.

72. Tulsa (3-4 / 72nd)
73. Georgia Tech (3-4 / 73rd)
74. UAB (5-3 / 59th)
75. Memphis (4-4 / 75th)
Teams 76-100
76. Illinois (3-5 / 86th)

77. Washington (3-4 / 76th)
The buzz: Coach Jimmy Lake has made no bones about it: He wants the Huskies to be a physical, run-first team. But Washington has rushed for just 754 yards this season — and 17 players nationally have more yardage.

78. Utah State (5-2 / 79th)
79. South Carolina (4-4 / 77th)
80. East Carolina (3-4 / 78th)
81. California (2-5 / 85th)
82. Northern Illinois (6-2 / 89th)
The buzz: The Huskies already have won more than they did in the past two seasons combined. They own a two-game lead in the MAC West race.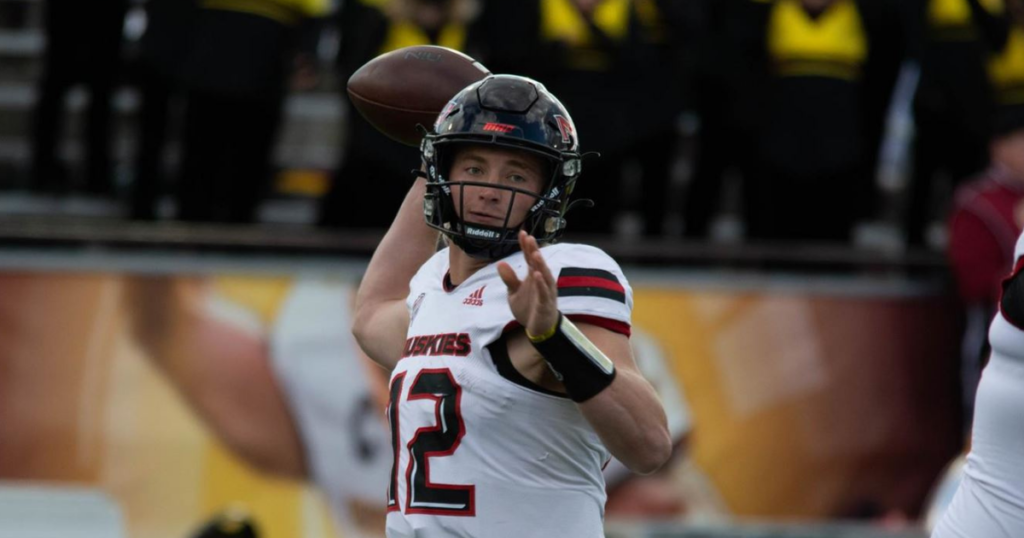 83. Wyoming (4-3 / 80th)
84. Toledo (4-4 / 94th)
85. Marshall (4-3 / 84th)
86. Ball State (4-4 / 81st)
87. Louisiana Tech (2-5 / 83rd)
88. Central Michigan (4-4 / 87th)
89. UTEP (6-1 / 90th)
90. Army (4-3 / 91st)
The buzz: You score 56 points in regulation, you usually win. But the Black Knights gave up 70 (and 638 yards) to Wake Forest. They dropped from No. 6 nationally in total defense to 31st.

92. FAU (4-3 / 93rd)
91. Northwestern (3-4 / 92nd)
93. Tulane (1-6 / 82nd)

94. Colorado (2-5 / 88th)
The buzz: Remember that the Buffs were 4-2 last season and a pleasant surprise? Yeah, we don't, either.

95. Hawaii (4-4 / 95th)
96. Buffalo (4-4 / 96th)
97. Colorado State (3-4 / 97th)
98. San Jose State (4-4 / 98th)
99. Duke (3-4 / 99th)
100. Eastern Michigan (5-3 / 100th)
The bottom 30
101. Miami (Ohio) (4-4 / 102nd)
102. Charlotte (4-3 / 101st)

103. Navy (1-6 / 103rd)
The buzz: Three of the six losses have come to Cincinnati, Houston and SMU—teams that are a combined 20-1. The total margin of defeat in those three was just 14 points. The other three losses: by 42 to Marshall, by 20 to Air Force and by 18 to Memphis; those three teams are a combined 14-9.

104. Middle Tennessee (3-4 / 104th)
105. USF (2-5 / 105th)
106. Western Kentucky (3-4 / 106th)
107. Georgia State (3-4 / 107th)
108. Rice (3-4 / 118th)
The buzz: The Owls upset UAB this past Saturday, which makes them 8-7 in their past 15 games, dating to late 2019. It was Rice's second win in the past nine games as an underdog of at least 22 points.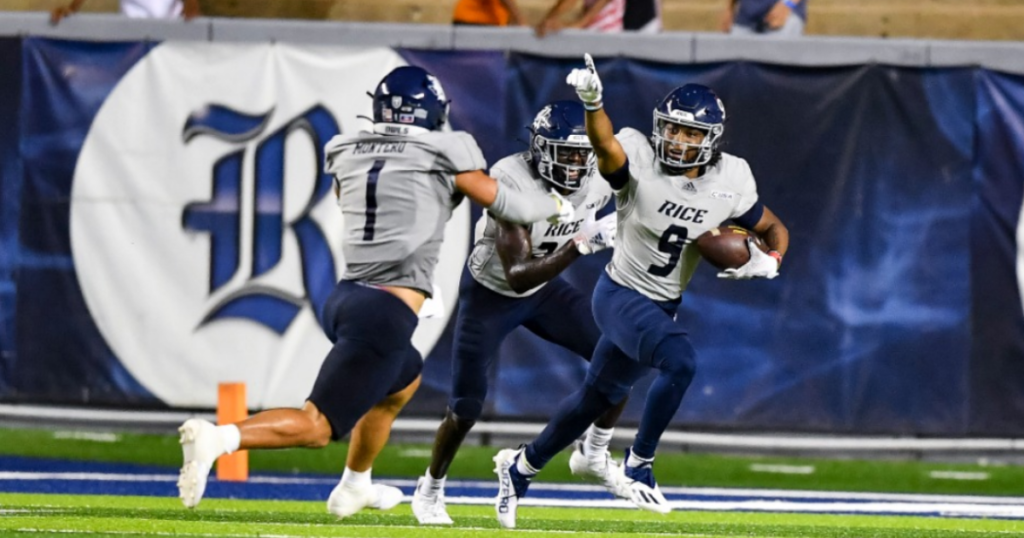 109. ULM (4-3 / 111th)
110. Temple (3-4 / 109th)
111. Kansas (1-6 / 115th)
112. Troy (4-3 / 112th)
113. Bowling Green (2-6 / 108th)
114. South Alabama (4-3 / 110th)
115. New Mexico (3-5 / 126th)
The buzz: The Lobos beat Wyoming 14-3 this past Saturday; it was the first time New Mexico held an FBS opponent to single digits since 2014 (UTSA, which was in its third FBS season then).

116. Vanderbilt (2-6 / 116th)
117. Georgia Southern (2-5 / 117th)
118. Ohio (1-7 / 114th)
119. Arizona (0-7 / 119th)
120. North Texas (1-6 / 114th)
121. Arkansas State (1-6 / 120th)
122. Texas State (2-5 / 121st)
123. Akron (2-6 / 122nd)
124. UNLV (0-7 / 124th)
The buzz: The Rebels play archrival Nevada on Friday in the "Battle for the Fremont Cannon." It's the heaviest trophy in college football, as it's a 545-pound replica of the cannon used by explorer John Fremont in the 1840s in the Sierra Nevada mountains.
125. Southern Miss (1-5 / 125th)
126. FIU (1-6 / 123rd)
127. Old Dominion (1-6 / 127th)
128. UMass (1-6 / 128th)
129. UConn (1-8 / 129th)
130. New Mexico State (1-7 / 130th)