College football top to bottom: The 1-130 rankings after week 13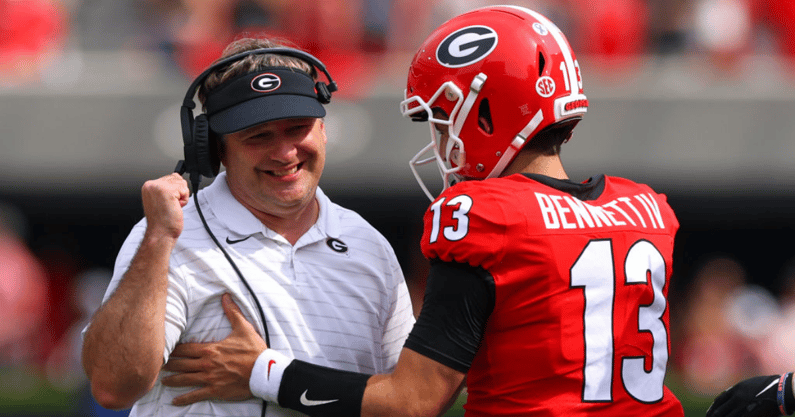 Here are the 1-130 rankings heading into championship weekend.
For the first time all season, there are no newcomers to the top 25, but there still was a lot of movement in the rankings.
We will update the rankings two more times — next Tuesday, then again following all the CFP and bowl games.
There are comments on each of the top-25 teams; in addition, there are comments on other noteworthy teams this week.
On to the rankings.
The top 25
1. Georgia (12-0 / last week's ranking: 1st)
The buzz: Georgia is in the SEC title game for the fourth time in five seasons, and the Bulldogs are looking for their second title since 2005. Georgia takes a 16-game winning streak, the nation's longest, into Saturday's matchup with Alabama.
2. Michigan (11-1 / 6th)
The buzz: Jim Harbaugh and the Wolverines exorcised a lot of demons by beating Ohio State. And they didn't just beat the Buckeyes; they physically beat them up by playing bully ball.
3. Alabama (11-1 / 3rd)
The buzz: The Tide is in the SEC Championship Game for the seventh time in 10 seasons; it's 6-0 in that span. It's the third time the Tide has played Georgia for the title; Alabama won both previous meetings.
4. Cincinnati (12-0 / 4th)
The buzz: A case can be made that the Bearcats play the most important game in school history (to this point, at least) when they host Houston on Saturday in the AAC title game.
5. Oklahoma State (11-1 / 5th)
The buzz: The Cowboys will be making their first appearance in the Big 12 Championship Game. They haven't been league champs since 2011, when there was no title game.
6. Ohio State (10-2 / 2nd)
The buzz: The Buckeyes surrendered 7.98 yards per play against Michigan, a shockingly high number when you consider Alabama's all-world offense averaged 7.48 yards per play against the Buckeyes in last season's national title game.
7. Baylor (10-2 / 7th)
The buzz: The Bears face Oklahoma State in the Big 12 title game, a rematch of the Cowboys' 24-14 win on October 2. In that one, Baylor surrendered a season-high 219 rushing yards; the Bears haven't allowed more than 124 yards on the ground since.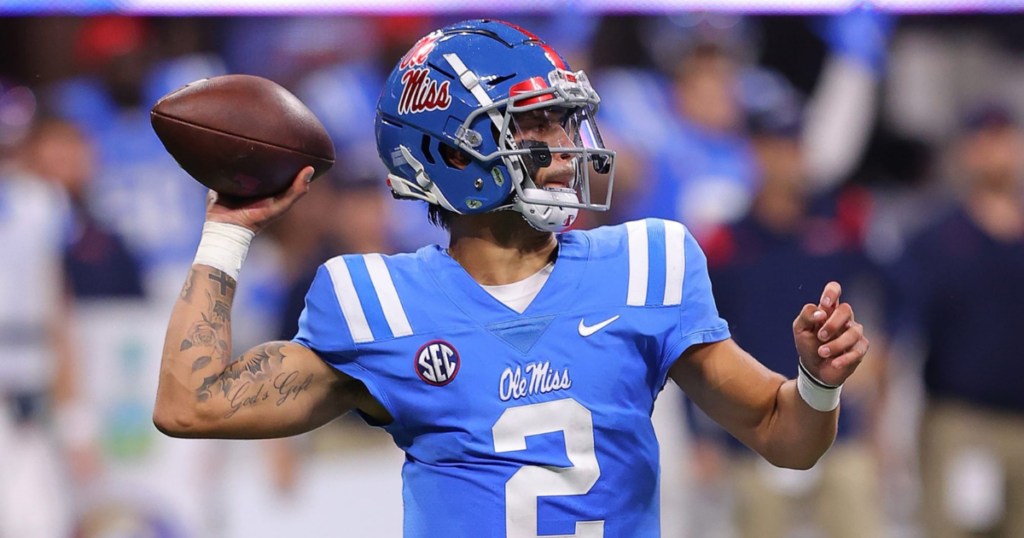 8. Ole Miss (10-2 / 8th)
The buzz: Take Archie Manning out of the picture, and you legit wonder if Matt Corral wouldn't be everybody's favorite Ole Miss player ever.
9. Notre Dame (11-1 / 9th)
The buzz: The Irish still have a shot at a College Football Playoff berth. But who will coach Notre Dame if it makes it?
10. Michigan State (10-2 / 11th)
The buzz: The Spartans would seem to be squarely in the mix for a New Year's Six bid. And Kenneth Walker III deserves a Heisman invitation.
11. Oregon (10-2 / 12th)
The buzz: The Ducks get a quick shot at redemption against Utah — and with a Rose Bowl bid on the line.
12. Utah (9-3 / 13th)
The buzz: The Utes physically overpowered Oregon two weeks ago. Can they do it again? (And, hey, a Rose Bowl bid is on the line!)
13. Oklahoma (10-2 / 10th)
The buzz: Man, a Bedlam loss to Oklahoma State, then Lincoln Riley leaves. It certainly was a memorable weekend for the Sooners.
14. Iowa (10-2 / 15th)
The buzz: After suffering back-to-back losses by a combined 37 points to Purdue and Wisconsin, it seemed like the Hawkeyes' Big Ten title hopes had gone down in flames. Instead, they got a bit better offensively and received some help from Minnesota, and now they're playing for the Big Ten title. And all the pressure is on Michigan.
15. Pitt (10-2 / 16th)
The buzz: Kenny Pickett has 40 TD passes, tied with Bryce Young for the most by a Power 5 player. So explain why this guy isn't getting a ton more Heisman attention?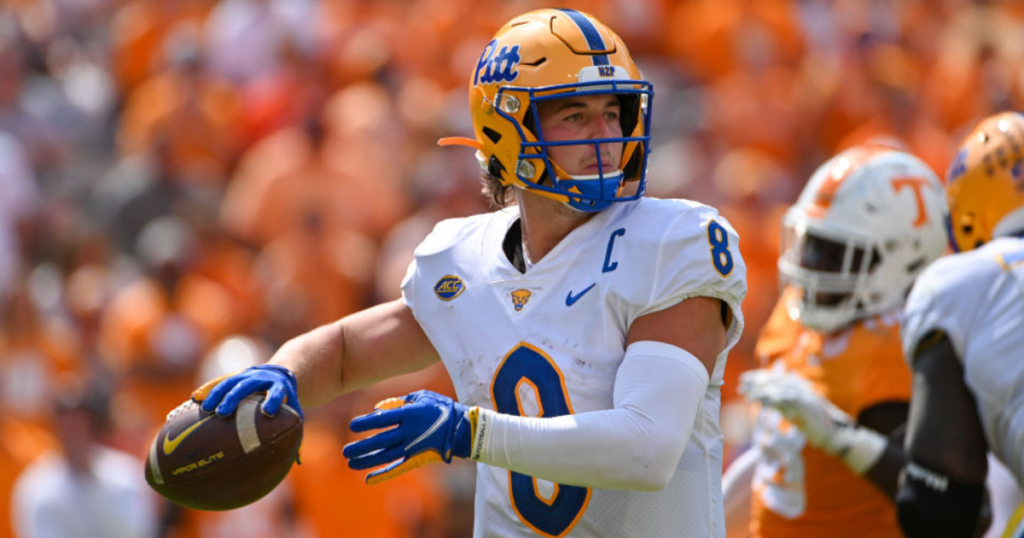 16. BYU (10-2 / 18th)
The buzz: BYU has been one of the nation's biggest surprises. After beating USC to close the regular season, the Cougars finished 5-0 vs. Pac-12 teams this season.
17. Houston (11-1 / 19th)
The buzz: The Cougars own an 11-game winning streak — and they have received almost zero attention. That would change in a big way if they upset Cincinnati on Saturday.
18. San Diego State (11-1 / 20th)
The buzz: Here's another 11-win team that has gotten little notice other than that given to big-legged punter Matt Araiza. The Aztecs' offense ain't much, but, man, they are salty on defense.
19. Wake Forest (10-2 / 21st)
The buzz: All hail Sam Hartman. He's accounted for 44 touchdowns, and when you watch the Demon Deacons, you gotta love his gunslinger mentality.
20. NC State (9-3 / 22nd)
The buzz: Devin Leary has 35 TD passes, which is a single-season record at a school that has had Philip Rivers, Roman Gabriel and Russell Wilson, among others, parade through. That figure also is tied for fourth nationally among Power 5 quarterbacks.
21. Clemson (9-3 / 23rd)
The buzz: The defense is championship caliber. The offense? It is not championship caliber.
22. Kentucky (9-3 / 24th)
The buzz: UK's pass offense didn't set the world afire, but hiring Liam Coen away from the Los Angeles Rams as offensive coordinator still led to a noticeable passing attack uptick and a balanced offense (223.8 yards per game and 23 TDs via the pass, 206.1 yards per game and 26 TDs on the ground).
23. Wisconsin (8-4 / 14th)
The buzz: The Badgers' defense is the best in the Big Ten. But here's the deal: You have to be at least adequate throwing the ball and the Badgers are not. In their four losses, they averaged 2.6 yards per rush; in those games, Wisconsin QBs completed 51.8 percent of their passes and threw three TDs and eight picks.
24. Arkansas (8-4 / 25th)
The buzz: The Hogs' four conference wins matches the total of the past four seasons combined.
25. Texas A&M (8-4 / 17th)
The buzz: Any list of disappointing teams needs to include the Aggies, who opened the season in the top 10 and beat Alabama, but lost to LSU and Mississippi State and finished .500 in the SEC.
Teams 26-50
26. Fresno State (9-3 / 26th)
27. Purdue (8-4 / 29th)

28. Minnesota (8-4 / 40th)
The buzz: The Golden Gophers upset Wisconsin to earn Paul Bunyan's Axe. It's apropos because they chopped down the Badgers' Big Ten title hopes.
29. Mississippi State (7-5 / 28th)
30. Penn State (7-5 / 27th)
31. UCLA (8-4 / 31st)
32. Louisiana (11-1 / 30th)
The buzz: The Ragin' Cajuns will take an 11-game winning streak into the Sun Belt title game against Appalachian State. It will be their last game with coach Billy Napier, who is headed to Florida.
33. Appalachian State (10-2 / 33rd)
34. Tennessee (7-5 / 34th)
35. Oregon State (7-5 / 35th)
36. Arizona State (8-4 / 37th)
37. Iowa State (7-5 / 38th)
The buzz: The regular season ended with a rout of Texas Tech. Still, the Cyclones opened the season in the top five and now are sitting here with five losses.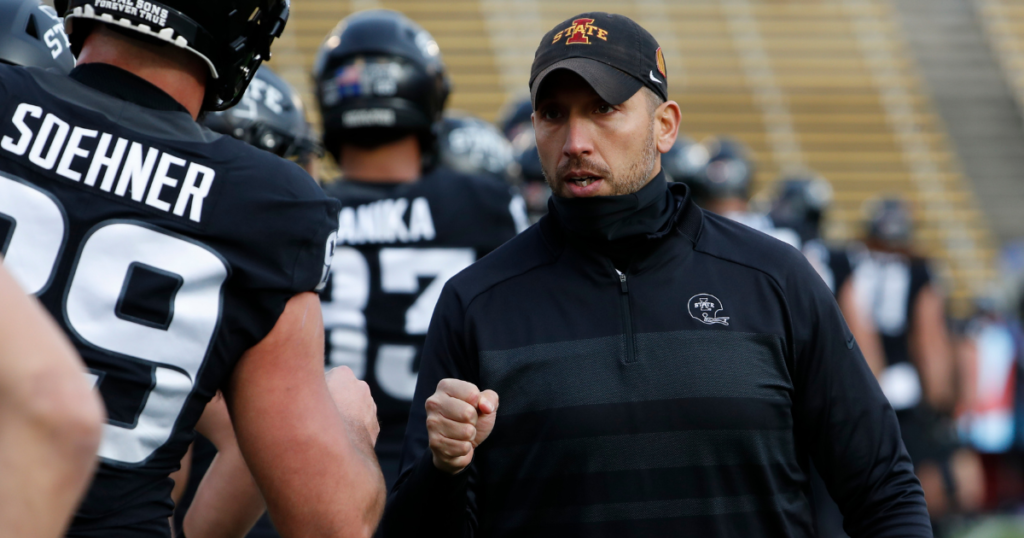 38. Washington State (7-5 / 47th)
39. Boise State (7-5 / 39th)
40. Kansas State (7-5 / 36th)
41. Auburn (6-6 / 42nd)
42. UTSA (11-1 / 32nd)
The buzz: Did the pressure of finishing an unbeaten regular season get to the Roadrunners? They suffered a one-sided loss to a 5-6 North Texas team last Saturday, but still play for the Conference USA title this Saturday.
43. LSU (6-6 / 52nd)
44. Nevada (8-4 / 44th)
45. Coastal Carolina (10-2 / 45th)
46. Texas Tech (6-6 / 46th)
47. Miami (7-5 / 49th)
The buzz: UM won five of six to close the regular season, but the fate of coach Manny Diaz very much is up in the air. This is the 11th time in 16 seasons the Hurricanes have lost at least five times and only twice in that span have they lost fewer than four (three-loss seasons in 2017 and '20).
48. North Carolina (6-6 / 48th)
49. Virginia (6-6 / 41st)
50. SMU (8-4 / 43rd)
Teams 51-75
51. Louisville (6-6 / 50th)
52. West Virginia (6-6 / 53rd)
53. Air Force (9-3 / 54th)
54. UCF (8-4 / 57th)
The buzz: The Knights went through a rough patch in late September/early October, but closed the regular season by winning six of their final seven games.
55. Maryland (6-6 / 58th)
56. Western Michigan (7-5 / 59th)
57. Texas (5-7 / 60th)
58. Florida State (5-7 / 51st)
59. TCU (5-7 / 55th)
60. Boston College (6-6 / 56th)
61. Memphis (6-6 / 61st)
62. Virginia Tech (6-6 / 69th)
The buzz: Even without coach Justin Fuente, who was fired last week, the Hokies closed out the regular season with a win over archrival Virginia. That has become a seemingly annual occurrence: The Hokies have won 21 of the past 23 in the series.
63. South Carolina (6-6 / 63rd)
64. Missouri (6-6 / 64th)
65. UAB (8-4 / 65th)
66. Syracuse (5-7 / 62nd)
67. Illinois (5-7 / 67th)
68. Florida (6-6 / 77th)
The buzz: A bad regular season ended with a victory over Florida State. It certainly was not a thing of beauty, but a win over your big rival always is nice.
69. Central Michigan (8-4 / 76th)
70. Utah State (9-3 / 71st)
71. USC (4-7 / 70th)
The buzz: A disastrous season — but one with a big gift at the end. Lincoln Riley would seem to be the perfect tonic for this program.
72. Army (8-3 / 80th)
73. East Carolina (7-5 / 73rd)
74. Kent State (7-5 / 74th)
75. Western Kentucky (8-4 / 81st)
Teams 76-100
76. Nebraska (3-9 / 66th)
77. Rutgers (5-7 / 72nd)
78. Liberty (7-5 / 68th)
The buzz: This was a disappointing season for Hugh Freeze and the Flames. Despite having a quarterback (Malik Willis) expected to go in the first two rounds of the NFL draft, they lost five times against a not-really-that-tough schedule.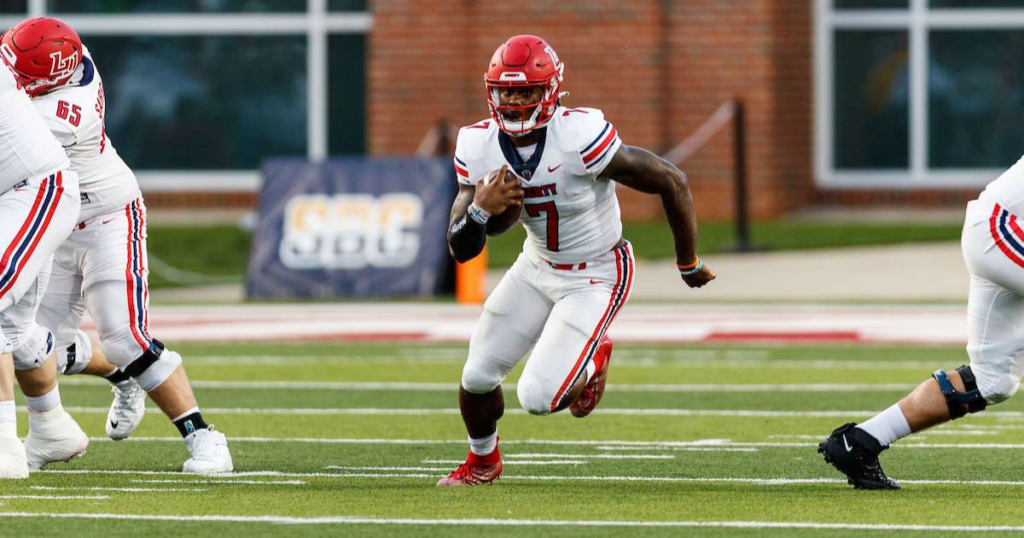 79. California (4-7 / 75th)
80. Tulsa (6-6 / 87th)
81. Wyoming (6-6 / 78th)
82. Eastern Michigan (7-5 / 82nd)
83. Northern Illinois (8-4 / 83rd)
84. Marshall (7-5 / 84th)
85. Colorado (4-8 / 85th)
86. Washington (4-8 / 86th)
87. Ball State (6-6 / 88th)
88. Indiana (2-10 / 79th)
The buzz: This was a nightmare season for coach Tom Allen. His team opened the season in the top 20, but suffered through a bunch of injuries (IU started four different quarterbacks!) and seven losses by at least 20 points.
89. Stanford (3-9 / 89th)
90. Georgia State (7-5 / 90th)
91. North Texas (6-6 / 102nd)
92. Toledo (7-5 / 92nd)
93. Old Dominion (6-6 / 101st)
94. San Jose State (5-7 / 91st)
95. Hawaii (6-7 / 98th)
96. UTEP (7-5 / 95th)
97. Miami (Ohio) (6-6 / 96th)
98. Northwestern (3-9 / 94th)
99. Georgia Tech (3-9 / 93rd)
The buzz: There wasn't much to be happy about this season, and coach Geoff Collins will be facing a lot of pressure when the 2022 season kicks off.
100. Navy (3-8 / 100th)
The bottom 30
101. Middle Tennessee (6-6 / 104th)
102. FAU (5-7 / 97th)
103. Duke (3-9 / 103rd)
The buzz: David Cutcliffe had a nice run in 14 seasons with the Blue Devils, taking them to six bowls. But there were just five wins total in his final two seasons.
104. Louisiana Tech (3-9 / 99th)
105. Colorado State (3-9 / 105th)
106. Charlotte (5-7 / 106th)
107. Buffalo (4-8 / 107th)
108. Troy (5-7 / 108th)
109. Kansas (2-10 / 109th)
110. Tulane (2-10 / 110th)
111. Arizona (1-11 / 111th)
The buzz: It was a long first season for coach Jedd Fisch, whose Wildcats scored more than 20 points just twice.
112. USF (2-10 / 112th)
113. Bowling Green (4-8 / 113th)
114. ULM (4-8 / 114th)
115. South Alabama (5-7 / 115th)
116. Rice (4-8 / 122nd)
117. Texas State (4-8 / 124th)
118. Southern Miss (3-9 / 120th)
119. Vanderbilt (2-10 / 119th)
The buzz: You figure first-year coach Clark Lea, a Nashville native and Vandy alum, knew what he was getting himself into. But the only FBS wins came over Colorado State and UConn and there was a loss to FCS member East Tennessee State (though ETSU did make the FCS playoffs).
120. Ohio (3-9 / 116th)
121. UNLV (2-10 / 117th)
122. Georgia Southern (3-9 / 118th)
123. New Mexico (3-9 / 123rd)
124. Arkansas State (2-10 / 121st)
125. Temple (3-9 / 125th)
126. Akron (2-10 / 126th)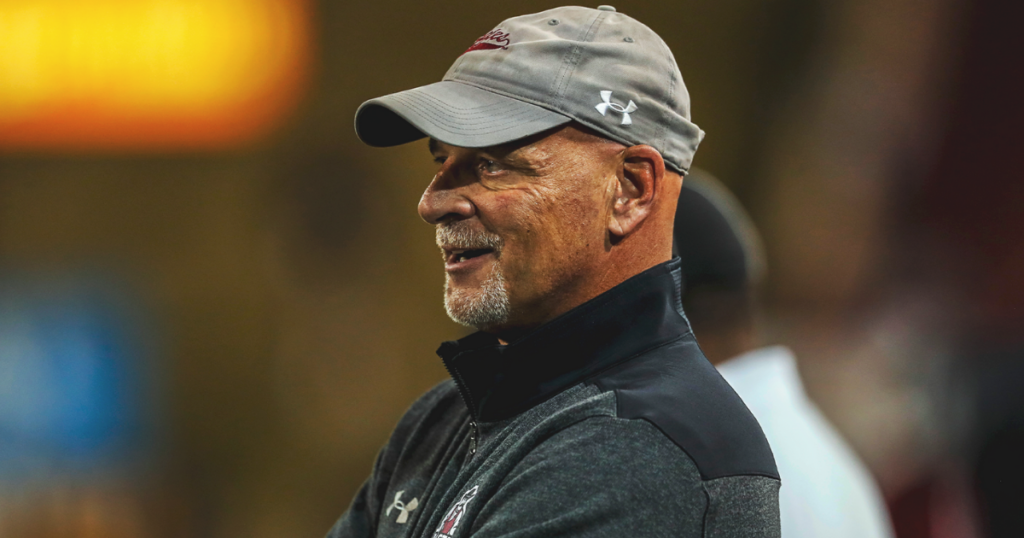 127. New Mexico State (2-10 / 130th)
The buzz: Doug Martin won his last game as coach as the Aggies beat equally downtrodden UMass on Saturday to move from the bottom spot in our rankings. The new coach is Jerry Kill, who faces a tough task.
128. FIU (1-11 / 127th)
129. UMass (1-11 / 128th)
130. UConn (1-11 / 129th)