College football Week 5: The 10 best games this week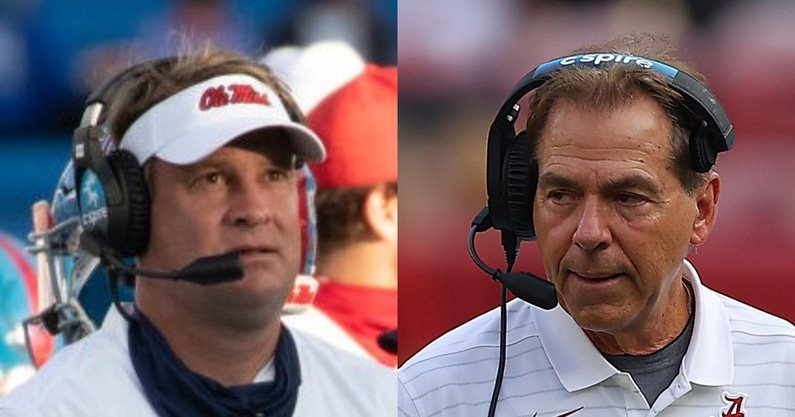 Week 5 of the college football season already is upon us, which means a third of the season already is gone. (We will pause while you regain your composure.)
There are a lot of important matchups on the first Saturday of October, especially in the Big 12 and SEC. There's also a highly anticipated matchup involving the highest-ranked Group of 5 team nationally.
Here are the 10 best games of Week 5. All games are Saturday except where indicated, and all times are Eastern.
10. Auburn (3-1) at LSU (3-1)
Time/TV: 9 p.m., ESPN
The buzz: Both have lost a non-conference game, so think of this as an elimination game in the SEC West on a lot of levels. Auburn is sort of "Team Turmoil." Wide receiver coach Cornelius Williams was fired on Sunday, and the Tigers may be making a quarterback change from Bo Nix to T.J. Finley. Regardless, Auburn has to get production from RB Tank Bigsby, who is the team's most important player on offense. LSU is all about the pass offensively, and WR Kayshon Boutte's matchup with Auburn CB Roger McCreary should be high level. One thing to watch: UCLA ran all over the Tigers in LSU's lone loss. Can Auburn do the same?
9. Texas (3-1) at TCU (2-1)
Time/TV: noon, ABC
The buzz: This will be the start of the Longhorns' road tour through the Big 12, so the Fort Worth crowd figures to be in full throat — and nasty. TCU's defense was gashed on the ground and through the air by SMU this past Saturday, while Texas is coming off an epic offensive performance against Texas Tech. Can TCU's defense rebound? Can Texas' offense keep it going? Two former five-star running backs will be on display in TCU's Zach Evans and Texas' Bijan Robinson; they happen to be first and second in the Big 12 in rushing yards per game.
8. Florida (3-1) at Kentucky (4-0)
Time/TV: 6 p.m., ESPN
The buzz: A big game in the SEC East. Florida has gone from having the top passing offense in the nation last season to having the No. 3 rushing offense in the nation this season, behind only triple-option teams Air Force and Army. The Gators average 322.5 rushing yards per game; UK has surrendered 350 rushing yards total. Gators backup QB Anthony Richardson, who was a big-play machine in the first two games, is expected to play this week after missing the past two games. UK's passing offense has come to life this season with QB Will Levis, and Florida's secondary is shaky other than star CB Kaiir Elam. Kentucky RB Chris Rodriguez Jr. leads the SEC in rushing at 130.5 yards per game. Levis' addition means the Wildcats have a balanced offense for the first time since 2014.
7. Baylor (4-0) at Oklahoma State (4-0)
Time/TV: 7 p.m., ESPN2
The buzz: A key Big 12 game matching Baylor and Oklahoma State? It's true. Baylor beat up on flotsam and jetsam in its first three games, and is coming off a win over Iowa State in which the Bears barely held on. The Cowboys similarly were relatively unimpressive in their first three games, then beat up on Kansas State last week. Oklahoma State has been excellent against the run. Baylor is a lot better running the ball than throwing it. This is the fourth home game of the season for Oklahoma State, which will play three of its next four on the road.
6. Arizona State (3-1) at UCLA (3-1)
Time/TV: 10:30 p.m., FS1
The buzz: This may end up determining the Pac-12 South title. This should be a high-level quarterback matchup between Arizona State's Jayden Daniels and UCLA's Dorian Thompson-Robinson. Both also have good running backs, with the Sun Devils' Rachaad White and the Bruins' Zach Charbonnet and Brittain Brown. UCLA's run defense has been surprisingly good, and Arizona State's passing attack has struggled at times, which means the Sun Devils could be in some trouble if they have to run to win. The Sun Devils' defense as a whole has been stout, but this will be the best offense ASU has seen.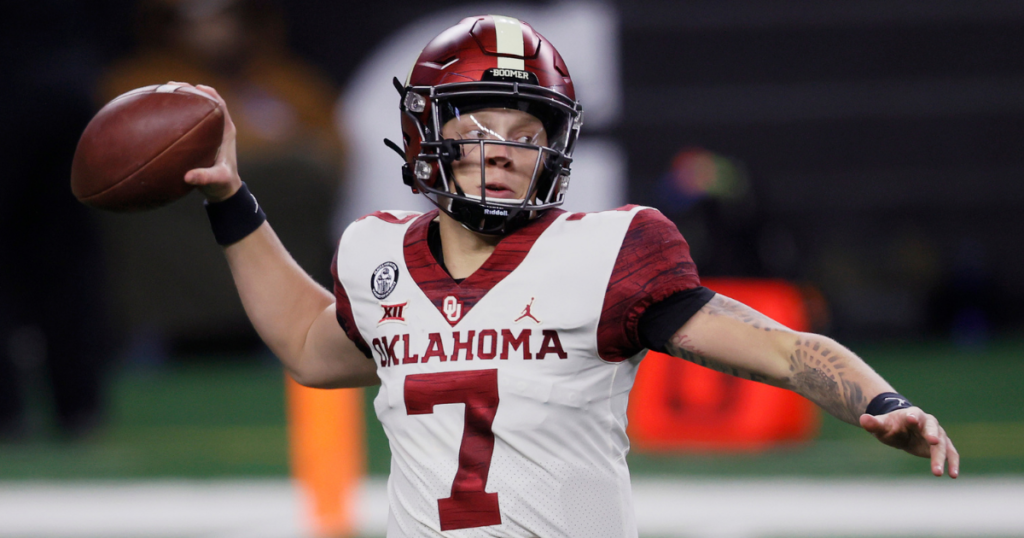 5. Oklahoma (4-0) at Kansas State (3-1)
Time/TV: 3:30 p.m., Fox
The buzz: Oklahoma keeps looking beatable — but the Sooners remain unbeaten. The offense is struggling: In three games against FBS opponents, Spencer Rattler has three TD passes and three picks, and the Sooners have rushed for 367 yards and averaged 3.7 yards per carry. The defense actually has played well except for two quarters against Tulane, and OU has been especially good against the run. That's bad for K-State, which is all about the run offensively. The Wildcats have been excellent against the run, shaky against the pass. Can Rattler take advantage? And while OU leads this series 76-21-4, K-State has won the past two in shootout fashion.
4. Iowa (4-0) at Maryland (4-0)
Time/TV: Friday, 8 p.m., FS1
The buzz: No one doubts Iowa's defense. Iowa's offense? There are a lot of doubters. No one doubts Maryland's offense. Maryland's defense? Despite good stats, there are a lot of doubters. Thus, this should be an intriguing chess match. The Terps need a mistake-free game (or almost mistake-free, at least) from QB Taulia Tagovailoa and for RB Tayon Fleet-Davis to find some running room. Iowa's offense is the worst statistically in the Big Ten; the Hawkeyes rank 122nd nationally, one spot ahead of Vanderbilt, in total offense and 119th nationally in yards per play. Quite simply, the Hawkeyes win with defense. Can that continue?
3. Cincinnati (3-0) at Notre Dame (4-0)
Time/TV: 2:30 p.m., NBC
The buzz: Raise your hand if you ever thought Cincinnati would be ranked higher than Notre Dame when playing the Irish. This is monster game for the Bearcats for their New Year's Six hopes and for further national validation. A big-time subplot: Notre Dame defensive coordinator Marcus Freeman was hired off the Cincinnati staff after last season. The Bearcats were off this past weekend and presumably watched the Irish defense thoroughly confound Wisconsin QB Graham Mertz, who threw four picks in a 41-13 loss. Good news for Cincinnati is that its quarterback, Desmond Ridder, is better than Mertz. Cincinnati needs RB Jerome Ford, who began his career at Alabama, to produce. Irish QB Jack Coan left the Wisconsin rout with an ankle injury, but he is expected to be fine for this one.  The Irish rushing attack has been pitiful against "good" opponents, and it's hard to see Notre Dame winning win this one if its offense is one-dimensional. These teams have met once, in 1900, a 58-0 Irish win.
2. Arkansas (4-0) at Georgia (4-0)
Time/TV: noon, ESPN
The buzz: Be honest: Before the season, who thought this would be a key game in the SEC, much less nationally? Arkansas has surprised everyone with its start; the Hogs have been stout up front on both sides of the ball and have a powerful rushing attack. They really have just one receiver, but that is Treylon Burks, who is one of the best in the nation. If Arkansas has been stout up front … well, Georgia has been even more stout. The Bulldogs have allowed just 23 points and 278 rushing yards in four games. True freshman TE Brock Bowers has been a big-time weapon in the passing game for the Bulldogs.
1. Ole Miss (3-0) at Alabama (4-0)
Time/TV: 3:30 p.m., CBS
The buzz: Lane Kiffin vs. Nick Saban. Matt Corral vs. Bryce Young. Two high-scoring offenses against defenses with holes. Which defense gets stressed the most? Alabama has averaged — averaged — 59.6 points per game in its past five meetings with the Rebels. The Tide, not surprisingly, has won them all, and the average margin of victory in those five games has been 33.3 points. Truthfully, the only game that should be considered in that stretch is the one from last season; the Tide won by 15, but it was a four-point game with 3:30 remaining. The Rebels are 2-28 all-time in Tuscaloosa, with wins in 2015 (the quarterback was Chad Kelly) and 1988 (the quarterback was … Mark Young).