College GameDay crew picks their favorite for Big Ten Player of Year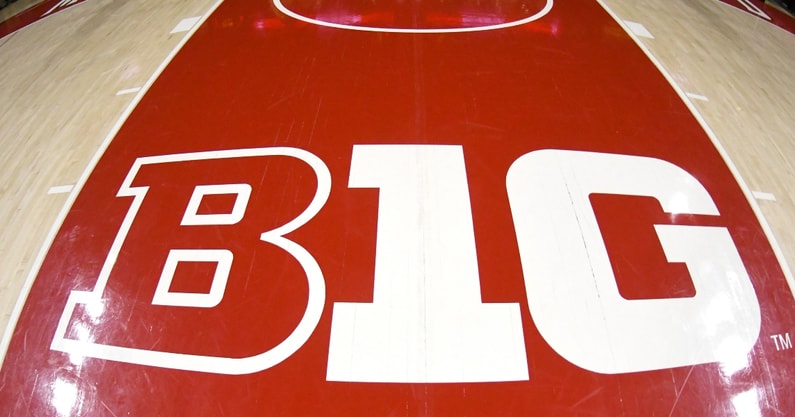 The ESPN College GameDay crew has an eye on the Big Ten, and they've been impressed with certain athletes. On Saturday's show, Seth Greenberg, LaPhonso Ellis and Jay Bilas picked their favorites for the Big Ten Player of the Year.
"Jaden Ivey is the No. 1 pick in the NBA Draft, but the Player of the Year to me in the Big Ten is Keegan Murray," stated Greenberg. "Take Keegan Murray off Iowa, and they're not 10-7. They're not in the NCAA Tournament. He impacts the game every single time down the floor. He can shoot the three, he can get to the rim. You put him in isolations, he's tough to keep off the glass.
"Keegan Murray is the most dominant player for his team in the Big Ten."
Additionally, Ellis agreed with Greenberg — Keegan Murray of Iowa is the Big Ten Player of the Year.
"Mine is Keegan Murray," stated Ellis. "When Luka Garza left, I didn't think this team was going to be NCAA Tournament worthy. But this dude has actually exploded on the scene. 6'8, 220 pounds — there's not a thing he can't do out there on the floor. He can knock down the three. Over the last eight games, he's shooting 40% from three. Averaging 25 points, eight rebounds, two blocks and two assists.
"This dude has actually put this team on his back and carried them to an NCAA Tournament berth. He is phenomenal."
Jay Bilas on the Big Ten Player of the Year: 'For me, its Wisconsin's Johnny Davis.'
Moreover, Bilas decided to go against his colleagues for his selection. While Bilas believes Murray is a phenomenal talent, he's riding with Johnny Davis of Wisconsin.
"(Murray is) a great two-way player, but for me its Wisconsin's Johnny Davis,' stated Bilas. "He's averaging 21 points a game. Against ranked teams, he's averaging over 25 points a game. When they played on the road — at Indiana, at Purdue, at Michigan State, all of which they've won, which they've never done before — Johnny Davis averaging 30 a game. Including 37. His low game was against Michigan State — he only had 25. Had 30 against Indiana. 37 against Purdue.
"I mean, you take him off Wisconsin and I don't know if they're a tournament team. He's exploded to be the toughest cover in that league."
As you can see, there are plenty of amazing choices for the Big Ten Player of the Year. In addition to Murray and Davis, Illinois' Kofi Cockburn and Purdue's Jaden Ivey have made strong claims. Still, the College GameDay has made their picks.