College GameDay: Picks for Week 5, NC State at Clemson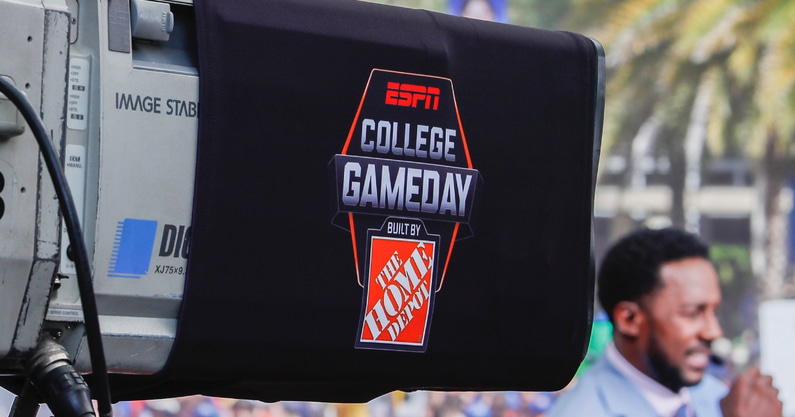 The ACC is hosting College GameDay in Week 5, as a gigantic showdown between NC State and Clemson is taking center stage.
The Wolfpack have all the making of a historic season in front of them, but the Tigers are their biggest hurdle. If Devin Leary can play to his potential, the NC State quarterback could write his name in the history books by defeating Clemson.
However, DJ Uiagalelei will have something to say, as the Tigers signal caller has been playing at an elite level thus far in 2022. Still, the NC State defense is nothing to scoff at, while Clemson has struggled to stop opposing offenses.
CLICK HERE to subscribe for FREE to the On3 YouTube channel
Elsewhere, some huge SEC showdowns are on the docket, with Alabama taking on Arkansas in Fayetteville, and Kentucky traveling to take on Ole Miss in a humongous swing game. Both matchups will shape the way the conference looks moving forward.
As you can see, there's plenty of fascinating storylines to follow for Saturday's slate of games. Here's who the College GameDay crew predicted to find victories, as they make their stamp on Week 5.
College GameDay: Picks for Week 5
NC State at Clemson: While Kirk Herbstreit didn't pick the game because he's on the call, Desmond Howard and Christian Wilkins made the crowd happy with their pick of Clemson. However, Pat McAfee turned heel on the Tigers faithful, riding with NC State on Saturday night.
Wake Forest at Florida State: In a showdown of two rising ACC squads, Wilkins is the only picker going with the Demon Deacons.
Oklahoma State at Baylor: The College GameDay regulars are on Baylor, while Wilkins is picking the Cowboys.
Texas Tech at Kansas State: In a showdown of two squads coming off upset victories, only Howard is riding with the Red Raiders.
Iowa State at Kansas: Howard believes the fun is over for the Jayhawks, but the rest of the crew thinks Kansas gets a victory.
Oregon State at Utah: Everyone sans McAfee is on the Utes on Saturday.
LSU at Auburn: In a matchup of two Tigers, Wilkins made sure to point out Clemson features the real Tigers, before being the lone dissenter in picking Auburn.
Alabama at Arkansas: Everyone believes Alabama will get the victory over Arkansas.
Kentucky at Ole Miss: Howard and Wilkins believe in Lane Kiffin and the Rebels, while McAfee and Herbstreit are on Kentucky.
Michigan at Iowa: While Iowa will be a tough test for Michigan, only McAfee is riding with the Hawkeyes.
Navy at Air Force: Howard and Wilkins started off picking Navy, but McAfee and Herbstreit are rocking with Air Force.
Full College GameDay crew picks:
Desmond Howard: Clemson, Florida State, Baylor, Texas Tech, Iowa State, Utah, LSU, Alabama, Ole Miss, Michigan, Navy
Celebrity Guest Picker — Christian Wilkins: Clemson, Wake Forest, Oklahoma State, Kansas State, Kansas, Utah, Auburn, Alabama, Ole Miss, Michigan, Navy
Pat McAfee: NC State, Florida State, Baylor, Kansas State, Kansas, Oregon State, LSU, Alabama, Kentucky, Iowa, Air Force
Kirk Herbstreit: Florida State, Baylor, Kansas State, Kansas, Utah, LSU, Alabama, Kentucky, Michigan, Air Force