Dabo Swinney recalls Dan Radakovich's departure for Miami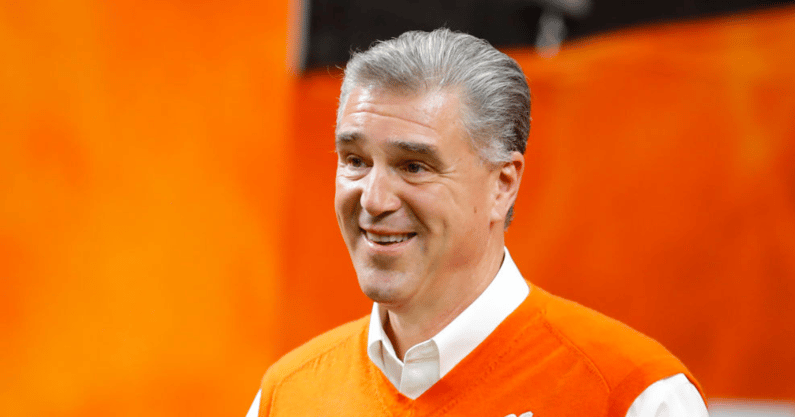 As Miami worked to replace Blake James as athletic director, the Hurricanes made quite a splash by pulling from an ACC rival. Dan Radakovich left Clemson to take the role after he played a big part in helping the football team reach new heights under Dabo Swinney.
That's why it's understandable Radakovich spoke with Swinney about his decision.
As Swinney and Clemson get ready to take on Miami this week, he recalled Radakovich's departure. In fact, the two met face-to-face to talk about it, and Swinney said he understood why Radakovich would want to make such a move.
CLICK HERE to subscribe for FREE to the On3 YouTube channel
"We talked about it, for sure," Swinney said. "He actually came over to my house to let me know what was going on. We talked through it, kind of talked about the opportunity and why and all that.
"It's just a great opportunity for him. He went to grad school there. I think just something that's kind of a next chapter for him and something he wanted to go do. We definitely talked through it."
Dabo Swinney says Clemson players have 'a lot' of pride in 12-year streak of winning 10 games
Dabo Swinney has been the architect of another dominant era of Clemson football. The Tigers have consistently been atop the national rankings during his tenure and, this weekend, they look to make some more history.
With a win over Miami, Clemson would clinch its 12th consecutive season of double-digit wins.
Swinney reflected on the accomplishment during his press conference on Wednesday. Considering the history of college football, he knows his team and program have a chance to join some rarefied air with a 10th victory this weekend.
"There's only two teams in the history of football that have 12 ten-plus win seasons. That's Bobby Bowden's Florida State and then this current Alabama group. We have a chance to be the third this weekend to ever do that in history," Swinney said. "It's something that we all take a lot of pride in."