Dak Prescott addresses injury suffered in training camp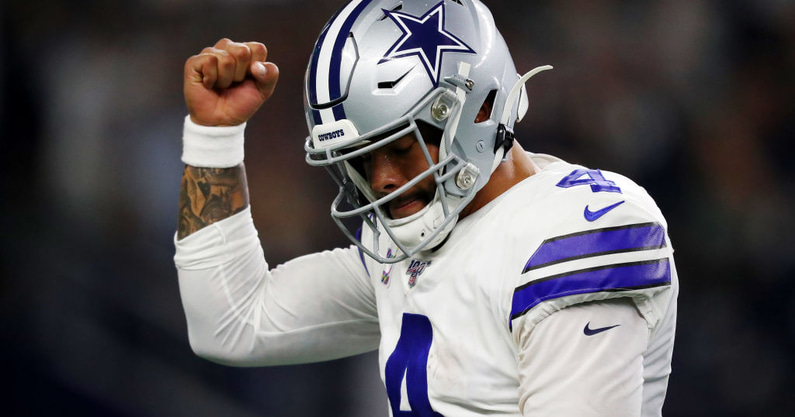 Dallas Cowboys quarterback Dak Prescott suffered a shoulder injury late last week. Prescott believes he did not warm up properly and that ultimately led to the injury.
Although Prescott suffered a season-ending injury last season, he has worked his way back to full health prior to injuring his shoulder. Prescott believes he could be to blame for this injury and is taking accountability for it, according to Mike Florio, reporting for NBC Sports.
"I don't necessarily know if I warmed up properly before I made a certain throw on one of the days," Prescott said. "I wasn't as warm as I probably needed to be when I threw that."
Dak Prescott value to the Cowboys
Prescott was on his way to break the NFL's single-season passing yardage record before suffering a season-ending leg injury in 2020. He was averaging 371.2 yards per game, which had him on pace to shatter the single-season passing record.
According to Michael David Smith, reporting for NBC Sports, "Manning owns the single-season record with 5,477 passing yards, one more than Brees's total from 2011. Prescott's five-game pace translates to 5,939 yards in a 16-game season."
While this was a potential scare for the Cowboys, this seems to be little more than a bump in the road for Prescott, who has accomplished a lot in working his way back from the gruesome leg injury that ended his 2020 campaign.