Cowboys place defensive starter on Injured Reserve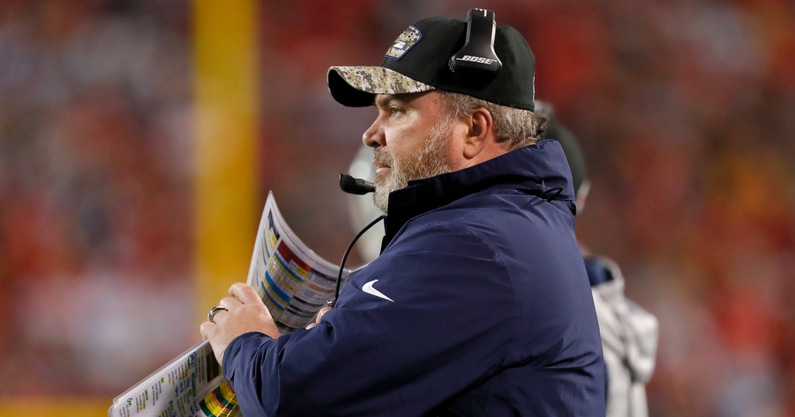 Coming off a loss to the Kansas City Chiefs, the Dallas Cowboys have a Thanksgiving matchup against the Las Vegas Raiders. However, there are still some injury concerns heading into Thursday's game.
On Wednesday, the Cowboys placed safety Donovan Wilson on injured reserved, meaning he will miss at least three games. He is dealing with a chest and shoulder injury.
After Week 1 against the Tampa Bay Buccaneers, Wilson missed four games with an injury. He's played in four straight, recording 17 total tackles and recorded a pass defended against Kansas City.
Since Dan Quinn was hired as the Dallas defensive coordinator, the secondary has been playing significantly better compared to last season, especially in the turnover department. The Cowboys have 15 interceptions on the seaosn, tied for second in the NFL.
Wilson, who was a standout from last season, has been playing at the strong safety position. He continued his good play against Kansas City but left the game with his shoulder. Dallas thought he could possibly play on Thursday but alas, he was put on injured reserve.
He will be able to return on Dec. 19 at the earliest against the New York Giants.
Other Dallas Cowboys injury news
On the positive side of news, defensive end DeMarcus Lawrence should be expected to be activated from injured reserve this week according to ESPN's Todd Archer. Lawrence has not played since the Cowboy's season opener loss to the Tampa Bay Buccaneers. The Pro Bowl defensive end broke his foot in practice the following Wednesday.
The head coach of the Dallas Cowboys, Mike McCarthy, did not rule out the chance of Lawrence playing this Thursday versus the Oakland Raiders on Thanksgiving.
"He'll be activated here shortly. He's champing at the bit," said McCarthy.
As for wide receiver CeeDee Lamb, his status for the Thanksgiving showdown against the Las Vegas Raiders is unknown. He left the game against the Chiefs at haltime, suffering a concussion. Head coach Mike McCarthy said Lamb participated in meetings but practiced limited on Wednesday.
Left tackle Tyron Smith is another name to watch to return. He's been dealing with an ankle injury and participated in Tuesday and Wednesday's practice.
"CeeDee Lamb is 'making progress' in concussion protocol, attending meetings and might be able to do some light field work today, (Cowboys head coach) Mike McCarthy said," per Cowboys writer Rob Phillips. "Tyron Smith (ankle) will participate in Tuesday's light, 'run-through' style practice."