Dan Patrick: Watch out for three ACC teams to join SEC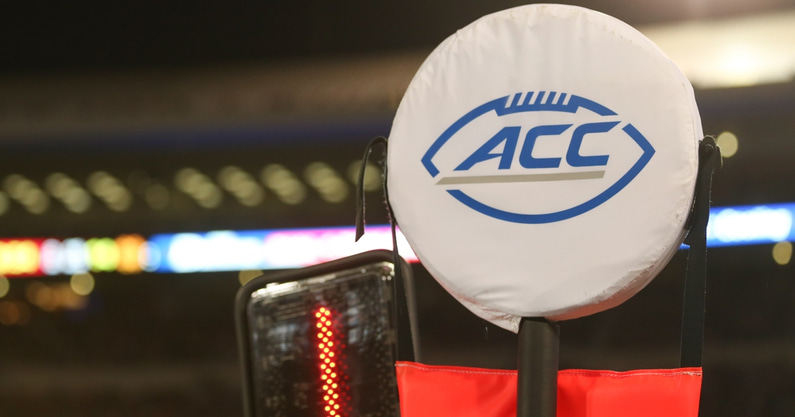 After the recent bombshell of USC and UCLA departing the Pac-12 to join the Big Ten, the college football world is awaiting the next major move. As rumors swirl around possible future expansion in the Big Ten and SEC, multiple ACC teams have been linked to joining the future mega-conferences.
On his show on Monday, Dan Patrick revealed that his sources have informed him to watch out for three teams from the ACC as the SEC potentially looks at adding more teams.
"The question is what's going to happen to the Pac-12, what's going to happen to the Big 12," Patrick started. "I would keep an eye on what's gonna happen with the ACC… My source said keep an eye on Clemson, Miami, and Florida State joining the SEC."
Other schools in the ACC have been mentioned as possible Big Ten or SEC expansion candidates, such as North Carolina, Virginia and Virginia Tech. If Clemson, Miami and Florida State do ultimately end up leaving the ACC, it would create yet another seismic change across the NCAA.
Patrick: If those ACC teams leave for the SEC, 'game over'
While Clemson, Miami and Florida State leaving the ACC for the SEC is far from guaranteed, it is certainly within the current realm of possibilities. If that ultimately happens, Patrick did not hold back when assessing the future of the ACC.
"I thought, if that happens, game over," Patrick added. "What you're going to have, you're probably going to have two conferences. You're going to have the SEC and you're going to have the Big Ten. We're going to rename them the AFC and the NFC, that's really what it's coming down to. The college version of the AFC and the NFC.
"I think if Clemson, Miami and Florida State join the SEC, there's going to be casualties. And there should be, because there are some programs that aren't worthy of playing big-time football."
Another team to watch involving the ACC is Notre Dame. The Irish are in the ACC in non-football sports, and are currently viewed as one of, if not the biggest remaining target available for the Big Ten or SEC.
The future of college football specifically is incredibly up in the air, and the landscape will look drastically different five years from now. With the College Football Playoff still a hot topic around the nation as well, these big-time departures would not be good news for the ACC in any way.