4-star Davin Cosby goes in-depth on final LSU, NC State, Tennessee visits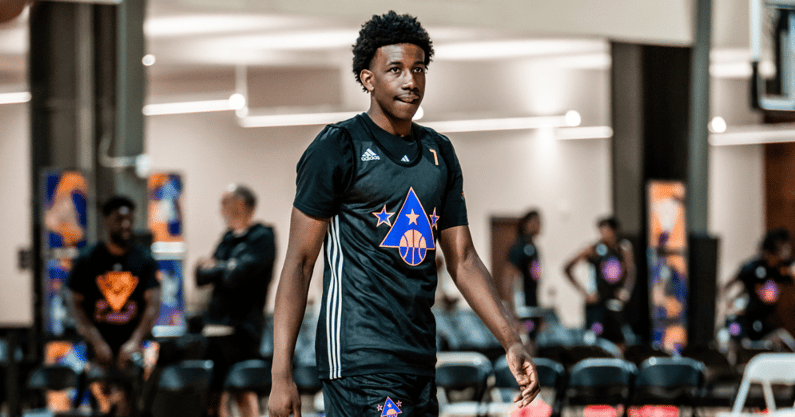 Davin Cosby averaged 13 points, shot 35.5 percent from three, and led his Team Loaded Va team to the Adidas 3SSB Championship game. This performance helped jump the 6-foot-5 wing from unranked to On3's No. 90 ranked player in the 2023 class.
"I'm a true shooter, a shot maker," Cosby told On3. "A lot of people say to run him off the line, but I've developed my ball handling. I watch a lot of Jayson Tatum and Bradley Beal; the way they are four-level scorers. They can handle the ball, get their teammates involved, and I like the way Jayson Tatum plays defense."
On the first day of the Fall live evaluation period, Wake Forest met with Cosby at midnight. Cosby took his first official visit to see the Demon Deacons on July 31.
Cosby talks visits
Wake Forest: "I got a good feel for their play style and how hard they practice. They have good facilities there and a family environment with the coaches and the players too. They want me to come in and play a major role. If I go there, I have a chance to come in and start."
Cosby has taken two senior year official visits, Virginia and Alabama. He has set three future visits: NC State, LSU, and Tennessee. On3 caught up with Davin Cosby to talk about his visits.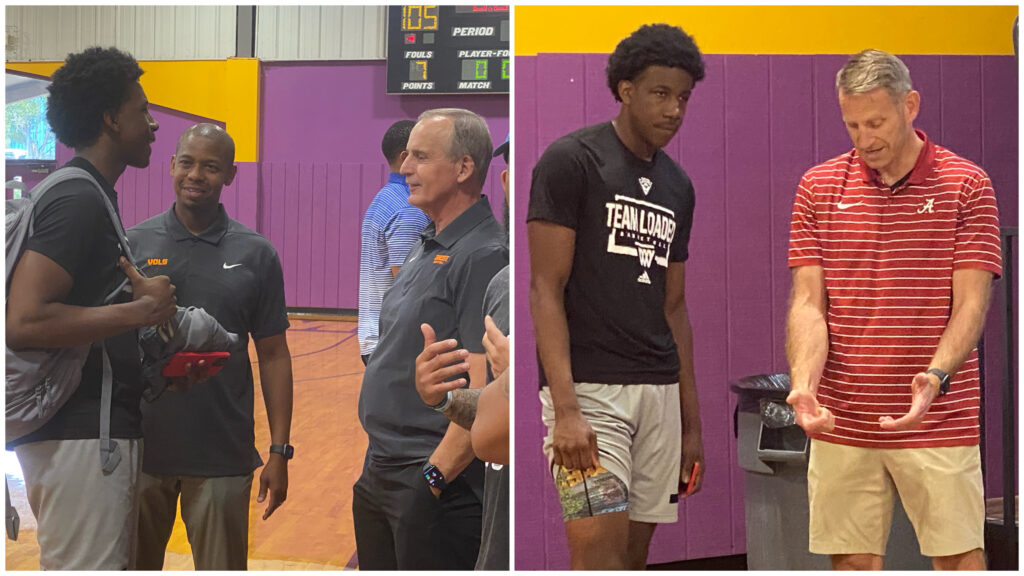 Virginia: "Their weight room was impressive. But I would say what stood out the most was they are actually a family. Like they are one there for real like their campus is all basketball and football – but mostly basketball. They lose five seniors and want me to come in ready to play."
Alabama: "It's a huge campus, first of all. The students on campus are all about the basketball team. Walking around campus, they will let you know they want you to come and who you are. Coach (Nate) Oats is a good guy. It's not just football over there, and they are winning."
Upcoming visits
NC State: "When I took my first unofficial there, I wasn't planning on taking another official. After hearing Coach (Kevin) Keatts out, how genuine of a guy he is. I want to spend time with the team, feel them out, and see how they are as a program."
Tennessee: "Coach (Rick) Barnes is legendary. He has coached a lot of great players, and it would be great to be coached by him. If I want to be up there, he's a good one to learn from. Going up there is really about seeing what they have. Tennessee is a great program that features shooters. They want me to come off ball screens, dribble handoffs, and all those motions."
LSU: "This is their first year coming over from Murray State, so I have not gotten to see them play much. Coming to the SEC is a big jump in competition, so I am intrigued to see them practice. I want to look at the players they have there and how I fit into the style of play. They say I have a dog mentality, and they like the way I score.
In Cosby's words
"I would say I have the best relationship with Coach (Antoine) Pettway at Alabama and Coach (Brooks) Savage and (Steve) Forbes at Wake Forest," Davin Cosby said. "They contact me the most, and they all have a funny character; they just fit in with me.
"I'm going to be looking for a family environment. I want to go somewhere I can play early. I'm going to look at player development, who can develop me into being a pro.
"The way I play, I can fit into any style of play."