Devin Royal has sports in his blood; the junior talks official visits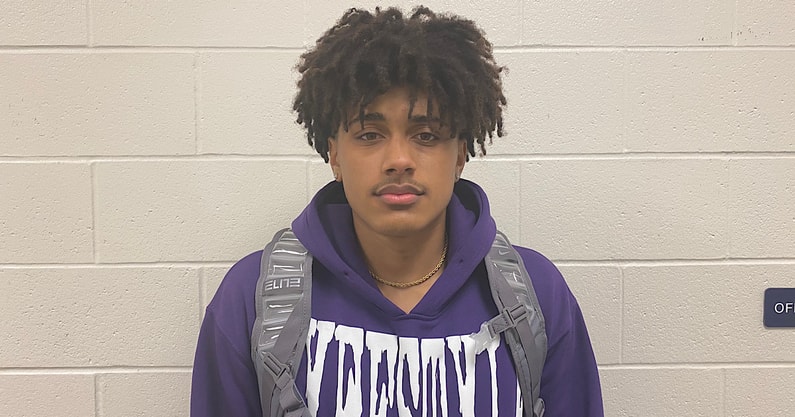 Pickerington (Ohio) Central forward Devin Royal has been on fire this season. The 6-foot-6 forward finished with 27 points, six rebounds, and four assists. He was 13 of 14 from the free-throw line for the game.
"I am very versatile," Royal told On3 Sports. "If the coach needs me to do something, I can, and will, do it. Help my team win games. I have developed my body since the summer; built muscle, slimmed down on a meal plan, and worked out a lot. I watch a lot of Jayson Tatum, with the way he comes off screens and his footwork. I am trying to get like that."
The class of 2023 prospect claims over 15 offers and has already started to take official visits. Devin Royal spoke exclusively with On3 Sports about his visits.
Royal talks visits
"I have taken official visits to Iowa State and Marquette," Royal said. "I'm talking with my mom about what other visits to set up. I am focused on the season right now, so I am not sure."
Iowa State: "It was a great visit; their coaches have a great connection with his program. When I watch their players, whatever the coach says, they get it done. It is a basketball campus; everyone loves it there. It is a bigger campus. They re-did a few things for student-athletes that was nice."
Marquette: "They are a basketball-first school there. The coaches are fun, but they work hard there; the coaches will push you. I love fast-paced games; they get the ball up and move it around quickly. That is how I grew up playing."
Royal's take
I am not sure if they are going to offer soon or not," Royal said. "I've been talking a lot to Wisconsin recently. I want to have a good relationship with the coaches at a school, feel comfortable where I go, a place I can call home. I want to make sure I vibe with the players, get along with them."
On3's take
Devin Royal is a lengthy and broad-shouldered forward prospect. He can take advantage of matchups, playing best out of the high post. He can also line up on the block or spread the floor with catch and shoot three range. Royal comes from an athletic family as his dad played football at Cincinnati. He had one uncle who played professional baseball and another uncle who played football at Ohio State. Royal is transforming his body, losing weight, and getting in shape. He plays in the same archetype as Purdue's Mason Gillis.