Duke, Kentucky signees highlight midseason finalists for Naismith Award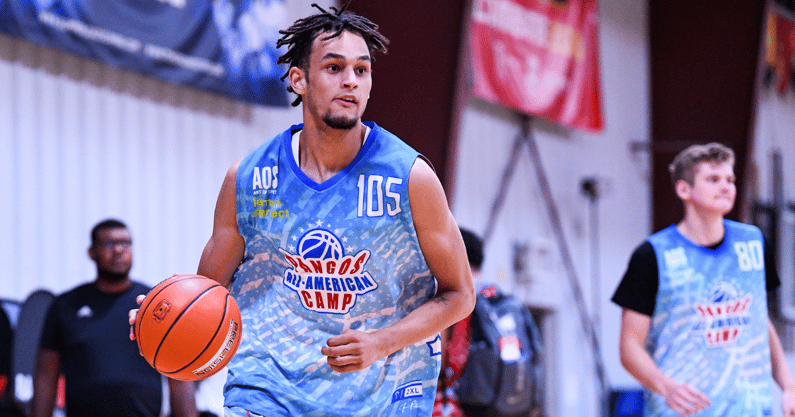 Kentucky and Duke stand atop on the 2022 On3 Consensus Team Recruiting Rankings. And not surprisingly, they are well represented on the Naismith High School Player of the Year midseason finalists list.
The 25-player team was announced Thursday morning, and the Blue Devils led all schools with four players tabbed. That included five-stars Dereck Lively II and Dariq Whitehead, the top two players in the 2022 class, as well as forwards Kyle Filipowski (No. 10) and Mark Mitchell (No. 15).
Kentucky's five-star combo of Cason Wallace and Chris Livingston highlight the Wildcats' selections, and Alabama, Arkansas, and UCLA also had two signees each on the list.
Auburn, Baylor, Houston, Kansas, LSU, North Carolina, North Carolina State, Notre Dame, Oregon and Texas had one apiece.
2023 No. 1 overall player Dajuan Wagner Jr. was also among the 25 players listed, as was 2023 four-star Ron Holland.
The full team is listed here.
Past winners of the award include 2021 No. 1 overall prospect Chet Holmgren, Cade Cunningham, Isaiah Stewart, R.J. Barrett, and Michael Porter Jr.