Elite '23 QB Jaden Rashada names top 7, sets commitment date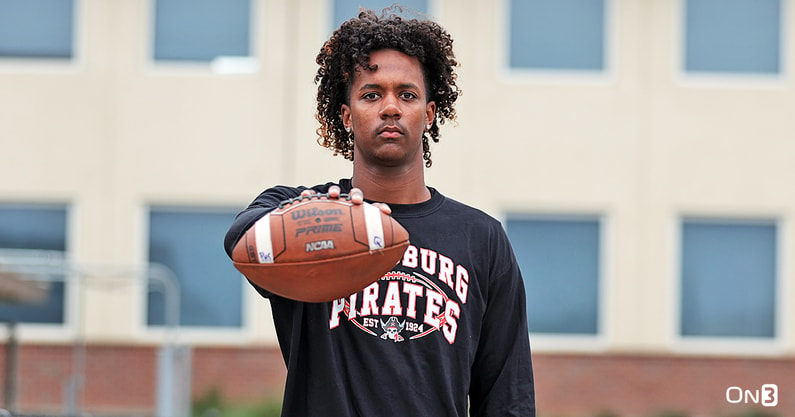 Four-Star QB Jaden Rashada of Pittsburg (Calif.) High has narrowed his list to seven schools— Florida, Oregon, Cal, Miami, Texas A&M, Ole Miss, and LSU.
The talented signal-caller announced that he will be making his college decision on June 18th.
"I'll be committing on my dad's birthday," Rashada said. "I'm going to be doing the most research possible and picking wherever is best for me and my future."
He went in-depth with On3 on his finalists.
Florida 
"I believe in Coach Napier and Coach O'Hara and their QB development and getting guys ready for the next level."
Oregon 
"I have a great relationship with the staff and Oregon is always an elite ran program."
Cal 
"I have a great relationship with the staff, and am super familiar with a lot of faces up there."
Miami 
"I love the opportunity there, along with the relationship I have with the staff," Rashada said. "I believe they'll run their conference these next few years."
Texas A&M 
"I love Coach Fisher and Coach Dickey's Offense and how much they're leveling up," Rashada said. "I love the momentum their program has had.
Ole Miss 
"The staff there is like family to me," Rashada said. "I love how Coach Kiffin is offensive driven and how he has fun with the program."
LSU 
"They are heading in the right direction to developing QBs," Rashada said. "I have a great relationship with the coaches and love the culture there."
Jaden Rashada ranks as the No. 58 player in the On3 Consensus, a complete and equally-weighted industry generated average that accounts for all four major recruiting services. The 2023 prospect also tabs in at the No. 7 quarterback and the No. 5 player in the state of California.
Rashada Scouting Summary
Thinner-framed passer with impressive arm talent that keeps his cool when facing pressure. Has the arm strength to drive the ball downfield and into tight windows. Possesses the functional movement skills to escape the pass rush. Three-level passer who has the ability to layer the football. Productive player last season throwing for 2,220 yards and 27 touchdowns to 5 interceptions.
Can be inconsistent with his ball placement, but showed flashes of improvement in camp and 7-on-7 settings this spring. Should develop quicker processing with more reps in the same offense after playing in three different systems. Played his freshman season at Liberty HS before transferring to IMG Academy for his sophomore season. Transferred back to California and played his junior season at Pittsburg HS. On the older end of the spectrum for quarterbacks in his class. Has the physical tools and arm talent to become the face of an elite-level power five program.