Rece Davis updates the status of Lee Corso for Saturday's ESPN College GameDay, TCU at Texas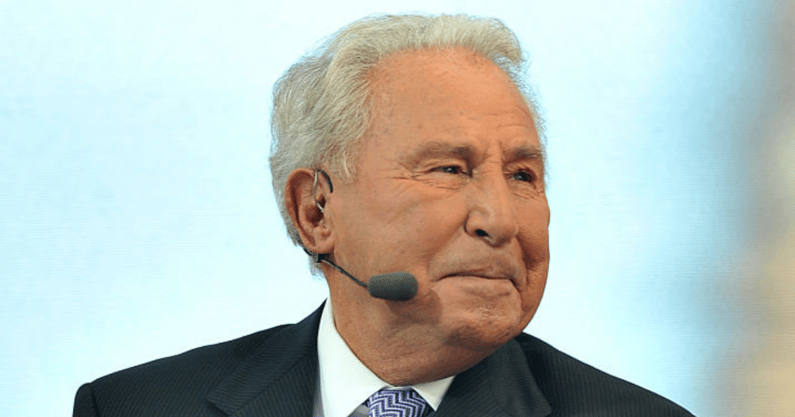 Lee Corso had hoped to return for ESPN's College GameDay live from Austin, Texas, to be on hand for the TCU Horned Frogs at the Texas Longhorns.
Unfortunately, Rece Davis revealed Corso would miss another edition of the raucous pregame show, as he continues to recover from a health issue.
"Lee Corso still recuperating, hope that he's continuing to recover and hope that he'll be back with us really soon," stated Davis.
CLICK HERE to subscribe for FREE to the On3 YouTube channel
Last weekend, Davis hoped to have Corso back for Saturday's Big 12 matchup, and shared a message from the beloved analyst.
"Lee Corso is still recuperating, looking forward to getting him back," stated Davis, while the show was in Athens. "I talked to LC this week and I said to him, what could we do for you? He said, go kill them on Saturday. I think we can do that with a game like this."
Moreover, Corso had missed a couple of previous editions of GameDay earlier this season as well, including shows at Clemson and Kansas. 
Pat McAfee put it best on Saturday, telling Corso how much the show misses him before starting his monologue on Saturday. Hopefully Lee Corso is able to return to the show soon, as the college football world misses him greatly.
ESPN College GameDay headed to Austin for TCU Horned Frogs at Texas Longhorns
Nevertheless, the Big 12 showdown will have gigantic College Football Playoff implications. With TCU undefeated and looking to have an inside track on one of the four tickets to the dance if they win out, every game is a playoff game for the Horned Frogs. 
Meanwhile, the Longhorns have been playing at a high level since the return of quarterback Quinn Ewers to the lineup. Entering the showdown against TCU, Ewers and company are riding the wave of defeating Kansas State by a score of 34-27, giving a Wildcats team that has been one of the pleasant surprises of the season their third loss.
On the season this far, Ewers has passed for 1,336 yards and 13 touchdowns to just five interceptions. However, his counterpart for TCU — Max Duggan — has been phenomenal in his own right, passing for 2,407 yards and 24 touchdowns to just two interceptions on the season for the Horned Frogs.
As for the rushing game, both Bijan Robinson of Texas and Kendre Miller of TCU have been wonderful throughout the 2022 season. Robinson has rushed for 1,129 yards and 12 touchdowns on the season, while Miller has gained 1,009 yards and 12 touchdowns as well. 
While Steve Sarkisian was widely expected to be the one to rebuild Texas into a contender since taking his talents to the Longhorns, Sonny Dykes is actually doing it at TCU since taking over the program at the start of the season. While Dykes is enjoying an awesome start to his tenure, Sarkisian and company would love nothing more than to deliver the Horned Frogs their first loss since he took over the team.
Regardless, the atmosphere in Austin should be something to behold, and College GameDay wants a piece. TCU at Texas on Saturday will be one of the biggest games of the weekend, and it's getting the right treatment.