ESPN releases updated Bracketology for 2023 NCAA Tournament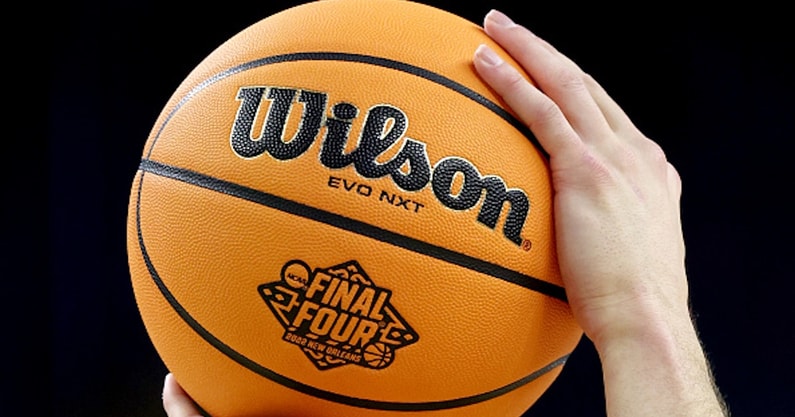 ESPN released its latest Bracketology from Joe Lunardi for the 2023 NCAA tournament. There was a change at the top in terms of the No. 1 overall seed following some upsets.
The Purdue Boilermakers are the new top dog in the field of 68, according to Lunardi. Kentucky is also on the bubble again and the Wildcats are the first team out, while Oklahoma gets the final spot.
"Purdue takes another step forward in our latest update, assuming the top overall seed following the Kansas loss at Kansas State," Lunardi wrote. "Along with Alabama and Houston, these four teams have separated from the pack, with only UCLA in reasonable range of the top line. If the Bruins are able to sweep their weekend games at Arizona State and Arizona, they will be in the best position to move up. 
"At the cut line, it's hard not to be a little bit amused by Kentucky's status as our first team out. Am trying to imagine the scene at UD Arena if Big Blue Nation was needed at the First Four in Dayton."
Here's a look at the latest bracket from Lunardi.
Last Four Byes: Maryland, Boise State, Memphis, New Mexico
Last Four In: Ohio State, West Virginia, Northwestern, Oklahoma
First Four Out: Kentucky, Penn State, Nevada, Texas A&M
Next Four Out: UCF, Utah State, Wake Forest, Oklahoma State
South Region (Louisville)
No. 1 Purdue vs. No. 16 Fairleigh Dickinson/Binghamton
No. 8 Clemson vs. No. 9 Florida Atlantic
No. 5 TCU vs. No. 12 Kent State
No. 4 Marquette vs. No. 13 Marshall
No. 6 Providence vs. No. 11 Ohio State/West Virginia
No. 3 Gonzaga vs. No. 14 Seattle
No. 7 Michigan State vs. No. 10 Arizona State
No. 2 Iowa State vs. No. 15 SIU Edwardsville
East Region (New York)
No. 1 Kansas vs. No. 16 Southern University
No. 8 San Diego State vs. No. 9 Pittsburgh
No. 5 NC State vs. No. 12 Northwestern/Oklahoma
No. 4 UConn vs. No. 13 Princeton
No. 6 Illinois vs. No. 11 Memphis
No. 3 Virginia vs. No. 14 Colgate
No. 7 Saint Mary's vs. No. 10 Wisconsin
No. 2 Tennessee vs. No. 15 Samford
Midwest Region (Kansas City)
No. 1 Alabama vs. No. 16 Morgan State/TAMU-CC
No. 8 Creighton vs. No. 9 North Carolina
No. 5 Miami vs. No. 12 Oral Roberts
No. 4 Baylor vs. No. 13 Liberty
No. 6 Auburn vs. No. 11 Boise State
No. 3 Texas vs. No. 14 UC Riverside
No. 7 Iowa vs. No. 10 Charleston
No. 2 Arizona vs. No. 15 Eastern Washington
West Region (Las Vegas)
No. 1 Houston vs. No. 16 UNC Asheville
No. 8 Missouri vs. No. 9 Indiana
No. 5 Rutgers vs. No. 12 VCU
No. 4 Kansas State vs. No. 13 Southern Illinois
No. 6 Duke vs. No. 11 New Mexico
No. 3 Xavier vs. No 14 Youngstown State
No. 7 Arkansas vs. No. 10 Maryland
No. 2 UCLA vs. No. 15 Siena