ESPN College GameDay heading to Arlington for Big 12 Championship game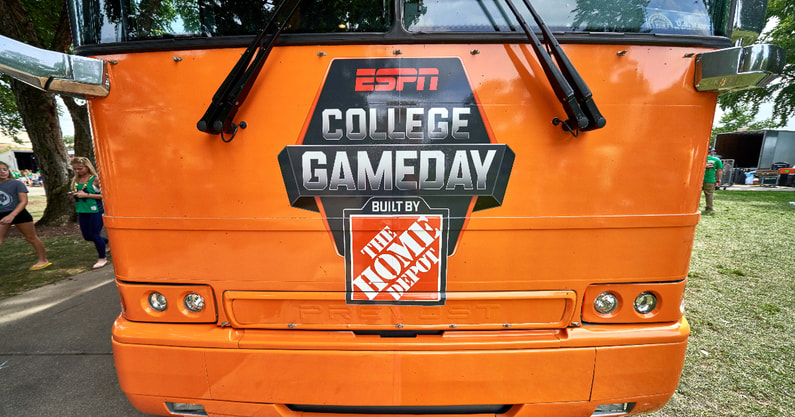 Conference championship week is going to determine a lot for the 2023 college football season, with playoff implications on the line. The Power Five conferences will always have something at stake but arguably none more than the Big 12, which is looking for a return to the CFP. As a result, ESPN College GameDay will be following the storyline and heading to Arlington.
AT&T Stadium is the site for the Big 12 Championship game as Rece Davis and the GameDay crew will be there. At the moment, TCU is the only confirmed team playing in the game. Kansas State can get in with a win over Kansas, while Texas would benefit from a Wildcats loss. Nonetheless, Sonny Dyke's squad will be the point of focus.
TCU will march onto the field after an undefeated regular season, being the first Big 12 program to do so since Texas in 2009. A win against Kansas State or Texas and they will be making an appearance in the College Football Playoff. Momentum is on their side too, making definitive statements over the past few weeks.
CLICK HERE to subscribe for FREE to the On3 YouTube channel
As for their history in the Big 12 Championship game, TCU has only appeared in the game once leading into Saturday's matchup. Like most have since the game's rebirth in 2017, the then-Gary Patterson-led team lost to Oklahoma. The opponent will be different this time, no matter the results of the Kansas-Kansas State game.
ESPN has been at the Big 12 Championship game before but it's been a while. 2007 was the last time, with Oklahoma and Missouri facing off in San Antonio. 2000 saw the Sooners face Kansas State in Kanas City. So, this will mark the third city College GameDay has been to cover this game.