ESPN ranks the Top 25 true freshmen in college football through Week 5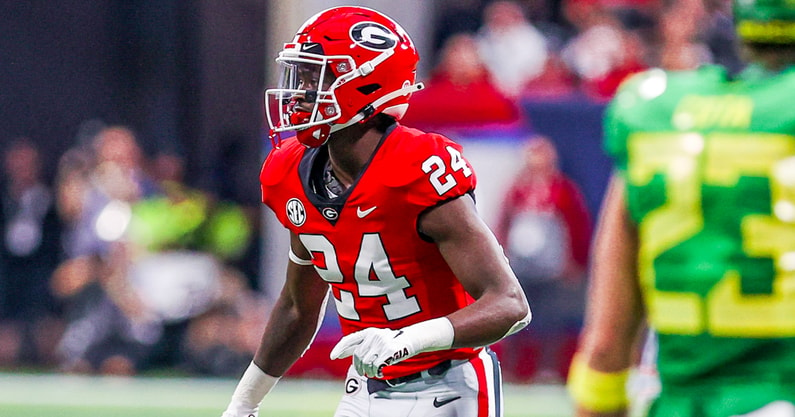 Although college programs around the nation have gone to painstaking lengths to fill their rosters with experience via the transfer portal, there are still many true freshmen making their impact felt in their first year on campus. As the season hits the midway point, ESPN broke down the top 25 true freshmen through Week 5, led by Georgia Bulldogs safety Malaki Starks.
Starks, a Jefferson, Georgia native, was the No. 10 overall prospect in the 2022 signing class, according to the On3 Consensus. His play through the first five weeks has been reflective of his high school rankings. He's racked up 23 tackles with two interceptions for the 5-0 program.
Kirby Smart's squad may have the No. 1 true freshman, but James Franklin and the Nittany Lion boast four true freshmen in the top 25. Running backs Nicholas Singleton and Kaytron Allen lead Penn State in carries and yards going into Week 6, while linebacker Abdul Carter is second on the defense in tackles with 18, including one sack. Also on the list is edge rusher Dani Dennis-Sutton who has three of Penn State's sacks so far this season.
Here are the current top 25 rankings of college football's most impactful true freshmen from ESPN's Tom VanHaaren and Tom Luginbill.
Top 25 true freshmen through Week 5
1. Malaki Starks, S, Georgia
2. Abdul Carter, LB, Penn State
3. Nicholas Singleton, RB, Penn State
4. Quinshon Judkins, RB, Ole Miss
5. Jaydn Ott, RB, Cal
6. Will Campbell, OT, LSU
7. Nick Emmanwori, S, South Carolina
8. Kelvin Banks Jr., OL, Texas
9. Cole Hutson, OL, Texas
10. Jaishawn Barham, LB, Maryland
11. Dasan McCullough, DE, Indiana
12. Shemar Stewart, DE, Texas A&M
13. Dane Key, WR, Kentucky
14. LT Overton, DE, Texas A&M
15. Gabe Jacas, DE, Illinois
16. Emory Jones, OT, LSU
17. AJ Swann, QB, Vanderbilt
18. Omarion Hampton, RB, North Carolina
19. Tetairoa McMillan, WR, Arizona
20. Dani Dennis-Sutton, DE, Penn State
21. Shemar James, LB, Florida
22. Harold Perkins Jr., LB, LSU
23. Kaytron Allen, RB, Penn State
24. Lander Barton, LB, Utah
25. Richard Reese, RB, Baylor