ESPN revealed its way-too-early preseason Top 25 following NBA Draft withdrawal deadline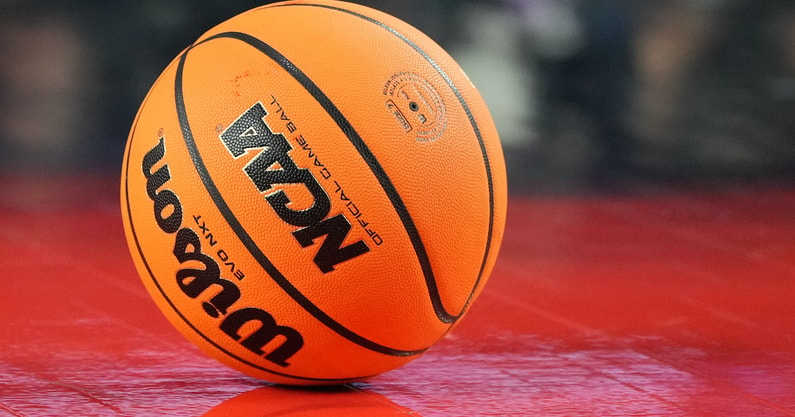 Now that the 2023 NBA Draft withdrawal deadline is in the rearview mirror, most college basketball rosters have taken their final shape, with a few exceptions. So, after the latest round of big decisions from veteran players at various top schools, ESPN's Jeff Borzello took another look at his early rankings for the 2023-24 season and revised them a bit. Most notably, a few programs who got (quite literally) massive pieces back took a leap up in the latest top 25.
Take a gander:
ESPN's post-draft deadline Top 25
Recap
It's your usual suspects at the top of the list, as Kansas surges to the No. 1 spot thanks to a return from super senior wing Kevin McCullar along with a couple of other veterans plus an impressive transfer haul, headlined by former Michigan All-American Hunter Dickinson. Next comes Duke, who is frankly getting too much credit for a decent end to their season last year after experiencing a lot of ups and downs in perhaps the worst ACC hoops year of the 21st century. They are absolutely loaded up with talent but John Scheyer is yet to prove his teams should garner the respect of programs run by the likes of Bill Self or Tom Izzo.
Speaking of Izzo, Michigan State slides in at four after they did wonderfully at the NBA deadline and got their three best guards of the '23 team — Tyson Walker, AJ Hoggard and Jaden Akins — all back. The Spartans are set to start four seniors, three of which are fifth-year guys while adding a top-five recruiting class. This club, even at No. 4, may be criminally undervalued.
Elsewhere, I bet you wouldn't think FAU would be the highest-ranked team from last year's Final Four, but here we are after dynamic wing duo Alijah Martin and Johnell Davis both withdrew from the NBA Draft, making it the eight leading scorers off the Final Four who returned for the Owls. Without question, this is the best mid-major team to start next season.
Elsewhere, it may be a surprise to see Kentucky and Texas so far down on the ESPN ranking, but they're the rare clubs who may still have some work to do in the roster-building department. The Longhorns could definitely use another perimeter piece or two while Kentucky only has seven, maybe eight, players currently on their roster.