FIU set to hire Miami assistant as running backs coach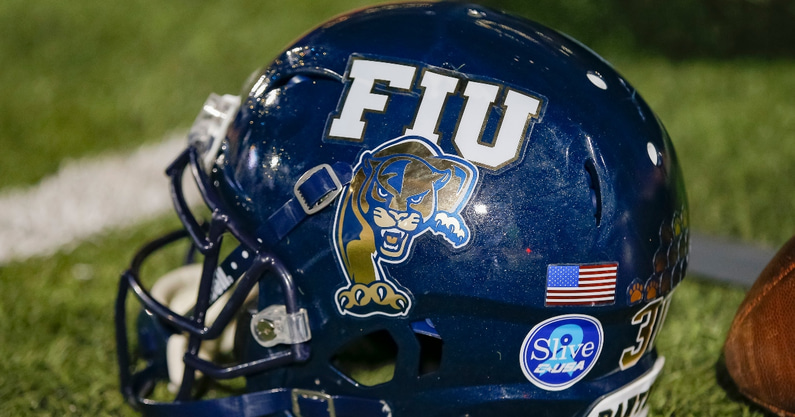 Florida International is set to officially hire Eric Hickson as their running backs coach, On3's Matt Zenitz reported on Thursday night. Hickson had just wrapped up his third season of coaching the running backs with the Miami Hurricanes.
Eric Hickson coaching career path
Hickson has spent the last three seasons coaching under former Miami head coach Manny Diaz. In his first season with the Hurricanes, he guided all three of their running backs to career-high rushing totals.
Former Miami running back DeeJay Dallas averaged six yards per rush in 2019 while improving in rushing yards, rushing touchdowns, and receiving touchdowns despite playing three less games due to injury.
Prior to joining the Hurricanes' staff, Hickson coached a season as running backs coach at his alma mater, Kansas State. In 2018 with the Wildcats, Hickson had running back Alex Barnes lead the Big 12 with 1,355 rushing yards and 12 touchdowns. Kansas State ranked third in the Big 12 in rushing overall, averaging 182.6 yards per game.
As a player, Hickson was Kansas State's all-time leading rusher when he left the school in 1998. His college career ended with 2,537 yards and 26 touchdowns, and he remains in the top-ten for the program's history in both categories. Hickson made the NFL with the Tampa Bay Buccaneers as an undrafted free agent following his career at Kansas State.
Miami's program is still undergoing changes after the firing of Manny Diaz at the end of the year. The Hurricanes replaced Diaz with Oregon's former head coach, Mario Cristobal, in a move that came as a surprise decision by the Ducks' coach.
In the three seasons that Hickson coached on Diaz's staff, Miami had a 21-15 record. At the beginning of the 2021 season, Miami was ranked in the top 15 of the college football AP Poll rankings. Unfortunately, they fell rapidly down the ACC standings as they began the season 2-4. Miami recovered to a 7-5 season overall, but the decision was made to replace Diaz as head coach.
On3's Austin Brezina also contributed to this story.