Former Saints, Tennessee linebacker passes away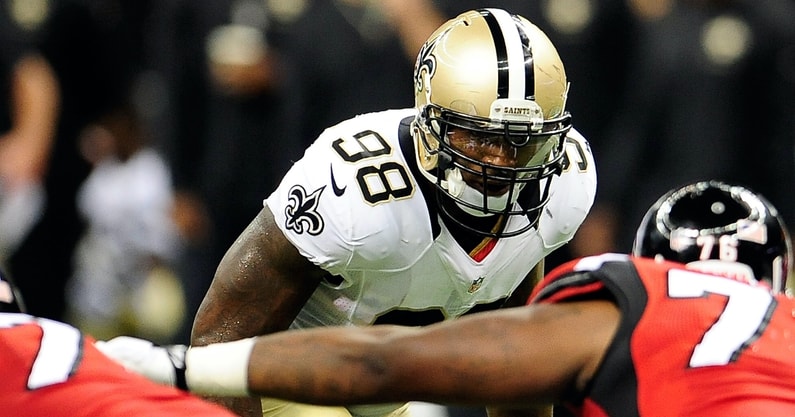 Former Tennessee Volunteers linebacker Parys Haralson has passed away at the age of 37.
Haralson played at Tennessee from 2002-2005. He went on to be drafted by the San Francisco 49ers in the 2006 NFL Draft.
At Tennessee, Parys Haralson was a two-time captain finished fifth in school history with 21 career sacks. The 6-foot, 250-pound Haralson ranked second in the school record books with 44 quarterback pressure and third in tackles for loss with 46.5, behind only Reggie White and Leonard Little.
In his last two seasons he recorded two All-SEC second-team selections. As a senior, Haralson led the Volunteers in sacks with 8.5. Haralson went on to play nine seasons in the NFL.
The University released a statement following his passing.
"The Tennessee Football family is mourning the sudden loss of VFL Parys Haralson," the school said in a statement. "Haralson was a two-time captain for the Vols and finished his career 5th in program history with 21 sacks."
Parys Haralson spent his first seven seasons in San Francisco. In his time with the 49ers, Haralson recorded 210 tackles, 38 tackles for loss and 21.5 sacks.
The 49ers released a statement following Haralson's passing.
"The 49ers are heartbroken and shocked by the news of Parys' tragic passing," the team said. "Parys was a beloved member of our organization that lived life with an extraordinary amount of passion and joy, while leaving an indelible mark on everyone he came across. We extend our condolences to Parys' family and loved ones."
After his retirement, Haralson spent two years as the 49ers' Director of Player Engagement from 2016-2017. In that role, Haralson was charged with "engaging, educating and empowering players to reach their full potential both on and off the field."
The Tennessee product was traded to the Saints in 2013. In New Orleans, Haralson recorded 65 tackles, 6.5 sacks and 11 tackles for loss.
In his nine-year career, Parys Haralson played in 118 games, making 88 starts and registered 380 tackles, 28.0 sacks, five fumble recoveries, three forced fumbles and five passes defensed.