Former NFL defenders react to Cowboys trade for Stephon Gilmore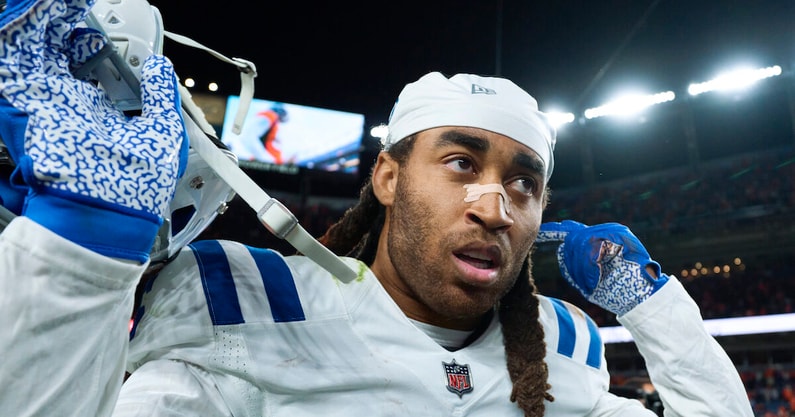 The Dallas Cowboys proved their commitment to Dan Quinn's defense this week by signing a talented veteran to fill one of the weakest holes in the unit. Dallas traded a compensatory fifth-round pick for 2019 NFL defensive player of the year Stephon Gilmore and the talking heads at ESPN love the move.
Former NFL cornerback Domonique Foxworth shares that he believes the 32-year-old South Carolina alum has the juice still to give the Cowboys a significant boost.
"I think it's a major acquisition," Foxworth said on Get Up. "If he can play as well as he did last year, and there's no reason to believe that he can't, he will help them."
In 16 games last season with the Colts, Gilmore recorded 11 passes defended — his most since a league-high 20 in 2020. Two interceptions were also hauled in, one of which came against Dallas QB Dak Prescott.
Last offseason, Gilmore had to undergo surgery to repair his meniscus, which, according to Adam Schefter, fixed his knee "for good."
Cowboys boost defensive unit with Gilmore addition
Former Patriots legend Tedy Bruschi thinks the move means the Cowboys will rely even more on the defense now that they have two Pro Bowl corners on the field.
"There are certain areas of the offseason that I love because teams tell you the truth," Bruschi said. "What they do in free agency tells you the truth about who they feel they are. Resign Donovan Wilson, re-sign Vander Esch, and get Gilmore to play opposite (Trevon) Diggs.
"The corner away from Diggs was a big weakness for Dallas last year. You're fixing the defense and making it even more formidable. They can't pass protect so they're going to depend on this defense more and depend on the run game more."
More on the 2023 NFL offseason, free agency
Dallas' acquisition of Gilmore likely means cornerback Anthony Brown will end up on another team's roster for 2023. Brown officially became a free agent on Wednesday.
The NFL 2023 calendar year begins at 4 p.m. ET on March 15. At that time, contracts running through 2022 officially run out, making those players free agents.
Prior to the beginning of free agency, teams will have a chance to designate one franchise or transition tag player, starting on Feb. 21 at 4 p.m. ET and ending on March 7. Beginning March 13 through March 15 teams can enter into a legal negotiation with players who are will become unrestricted free agents.
In addition to NFL free agency, the new year also marks the beginning of all trades being made official by the league office. April 21 marks the deadline to sign restricted free agents to offer sheets. On April 26, the deadline for teams to match restricted free agent offers sheets hits.