Four-star linebacker Leviticus Su'a joins Prospex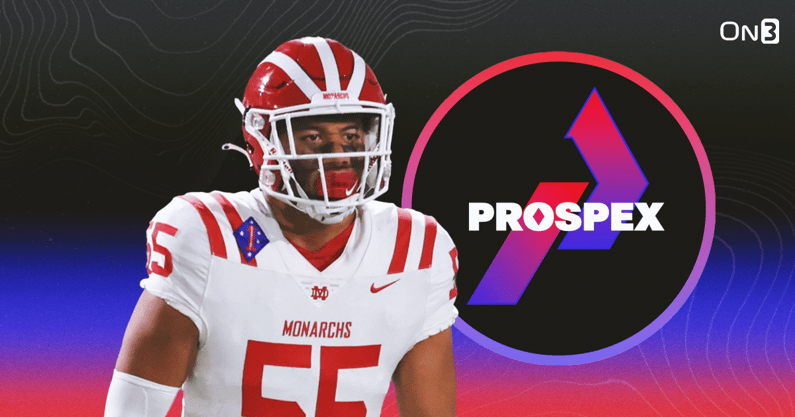 Ahead of his commitment Friday at the Polynesian Bowl, four-star linebacker Leviticus Su'a has signed with an NIL deal Prospex.
"I really liked the idea of how (Prospex) utilize the fan base and really utilize the fans and let them put their input in more," Su'a said. "You'll see them all over Twitter and Instagram commenting and retweeting, but it feels like they get to put themselves into the decision making a little more."
Prospex's NIL platform connects fans and players through the digital sale of a playing card. Players will name up to 10 possible programs, and fans will be able to buy a card of a player and that team
When a player makes a decision and enrolls at their chosen school, fans will receive either a physical or web3 collectable version of the card. Players receive 85% of the sales revenues from the cards sold to fans of the program they decided to enroll in and attend.
For fans who invested in cards of teams that a player does not choose in their recruiting process, they can turn in that card and will receive 90% of their money back.
Su'a was actually able to get his hands on a physical card last week, and it was a surreal moment for the high school senior.
"It was pretty crazy seeing myself on a card," Su'a said. "When you're younger, you'll see cards of all your favorite players and top players. To see myself on my own card, it was like, wow, I'm on track to do something really big."
Arizona, Stanford and UCLA are the final three schools Su'a is considering for his college home.
Su'a said he wanted to be patient in his recruitment in order to make the best and most educated decision.
"The relationships that we build over there, the people that I knew before I visited over there and the people that I got to know once I visited those schools," Su'a said. "It was just really those visits were a really great opportunity for me to build relationships with people and really see myself getting along with them if I were to go to each of those schools."
Su'a is interested in studying real estate or business management in college. His interest in business management is partially based in his love of football and playing linebacker. He treats the linebacker's role as the captain of the defense very seriously, and he thinks business management might be similar to managing different players on defense.
Either way, Su'a views himself as a leader on the football field and is looking forward to being that at the next level.
"I would say the hardest worker in the room," Su'a said when asked what he wants fans to lknow about him. "Just outwork everybody, I always go into every situation with that mindset, whether it's football or just life or school. It's always putting my best foot forward."