Four-Star WR Bredell Richardson names Top 4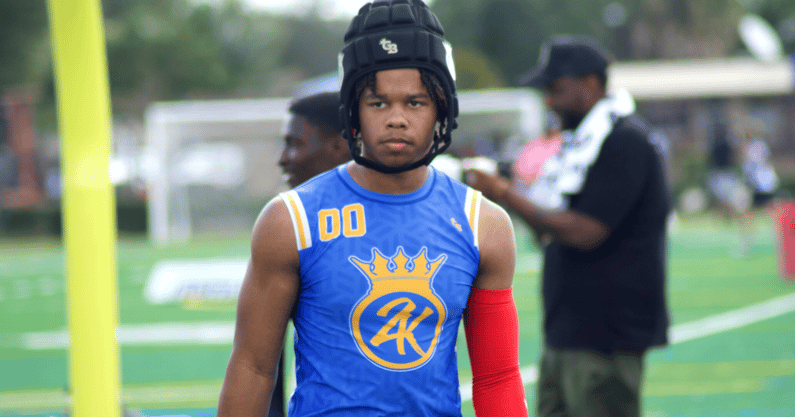 Four-star wide receiver Bredell Richardson of Tampa (FL) Carrollwood Day High has narrowed his list to four schools– Michigan, Oregon, LSU, and Michigan State.
The 6-foot-1, 190 pounder quickly discussed his finalists.
Michigan Wolverines
"I love what they have going on," Richardson said. "Back to back BIG10 champs and beating Ohio State back to back years. They're on to something. I'd love to bring some Florida talent up north."
Oregon Ducks
"Coach Junior is a great coach," Richardson said. "I love what they could do with me as a WR, and it's Oregon. Who doesn't wanna be a part of what they got going on?"
LSU Tigers
"It's WRU," Richardson said. "All the guys who have come out of LSU are crazy. Me and coach Hank are really close, and I love where the program is going. I think it's their time soon…"
Michigan State Spartans
"Those fans are crazy," Richardson said. "I love the culture coach Tuck got going on, and would love to be a part of that culture and play for them!"
Richardson ranks as the No. 285 player in the On3 Industry Ranking, a weighted average that utilizes all four major recruiting media companies. He also tabs in as the No. 45 wide receiver and the No. 43 player in the state of Florida.
He currently does not have an On3 NIL Valuation listed. The On3 NIL Valuation is the industry's leading index that sets high school and college athletes' projected annual value (PAV). The NIL valuation does not act as a tracker of the value of NIL deals an athlete has completed to date. It rather signifies an athlete's value at a certain moment in time.