Four-Star WR Bredell Richardson names Top 8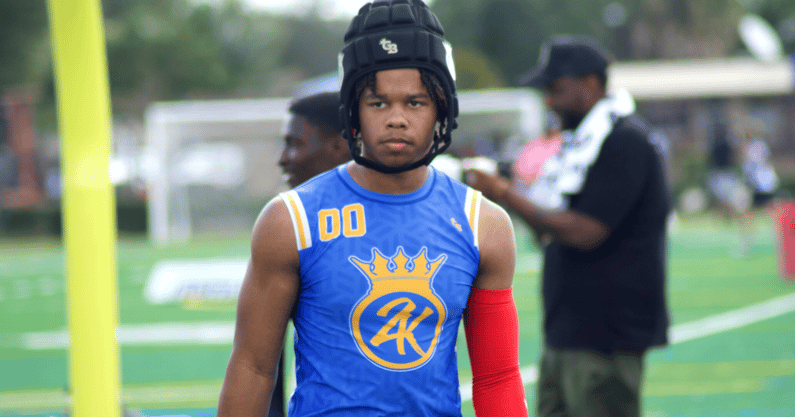 Four-star wide receiver Bredell Richardson of Tampa (FL) Carrollwood Day High has narrowed his list to eight schools– Michigan, LSU, Alabama, Tennessee, Notre Dame, Georgia, Colorado, and Michigan State.
The 6-foot-1, 190 pounder went in-depth on his finalists.
Michigan– Love the new culture and what coach harbaugh is doing. They beat Ohio State 2x in a row now and back 2 back B10 champs.  
LSU– LSU has the best college football atmosphere. Me and my guy coach Hank really close, coach Kelly is the winningest coach in football. I believe they have a championship coming soon. 
Alabama– Where legends are made. So many WRs in the league are from Bama. You're bound to get a ring at Bama if you go! Saban is the goat.
Tennessee– Love the pass first offense and how it's very WR friendly. They are a team that is looking to stay as a top team and win a championship soon. 
Notre Dame– On the rise I love what coach Freeman is doing. Would love to play for a black head coach and win a championship. Me and coach Stucky got a great relationship too, 
Georgia– Back 2 back champions, seems like they got the blueprint. Coach Kirby is a coach you would do anything for he's that type of leader. 
Colorado– Coach Prime who doesn't wanna be a part of what he got going on. I think he got something we all don't expect and I could be a part of that. 
Michigan State– I love what they have done for the past 2 years. Love coach Tucker and how he coaches and what he got going on. I think MSU can get it back rolling this year. And they have put WRs in the league quietly.
Richardson ranks as the No. 129 player in the On3 Consensus, a complete and equally weighted industry-generated average that accounts for all four major recruiting sites. He also tabs in as the No. 22 wide receiver and the No. 21 player in the state of Florida.