Friday night takeaways from the state of Georgia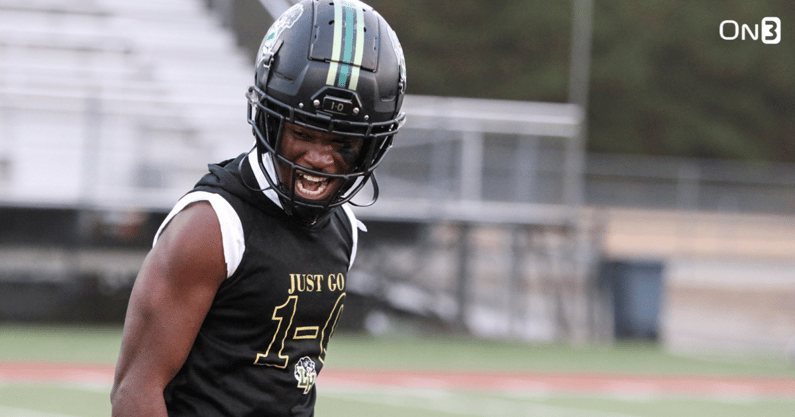 Friday night I made the trip to South Paulding to watch South Paulding host Langston Hughes for an Atlanta area showdown while coming away with a few takeaways.
There were plenty of established names on the field for the region-deciding matchup. Senior four-stars Bo Hughley, Madden Sanker, Terrance Love, Kasen Weisman and Jelani Thurman were all tasked with leading their teams.
Those players stood out on Friday again. Some of their teammates made an impact as well. We all learned a little more about some of the playmakers in both programs.
Air Noland playing pitch and catch
Air Noland has been consistent throughout the season. He was one of the hottest quarterbacks on the summer circuit. He performed well at the Atlanta Elite 11 as well as the MVP Camp.
Noland also piloted a few 7-on-7 teams in big events.
The success has translated to the season. Coming into Friday, Noland had 24 touchdown passes and only three interceptions. Friday Noland was again surgical.
Noland went 16-for-23 with 287 yards and four touchdowns. He made nearly every kind of throw a quarterback can make. His first touchdown toss of the night was a powerful rope to the back portion of the endzone.
Noland processed and knew he had a tiny window between the safeties to lead a wideout toward.
Noland has turned into a quiet, confident leader at Langston Hughes as well. Outside of an exuberant yell pre-game and a few celebrations, Noland looked comfortable everywhere.
He was calm in the pocket. He commanded the huddle and when audibles he was also able to confidently orchestrate things.
Noland is the No. 92 overall prospect in the On300 rankings for the class of 2024.
Jamarion Wilcox a productive lead back
Douglasville (Ga.) South Paulding 2023 running back Jamarion Wilcox has been one of the most productive ball carriers in the state of Georgia for two years.
Coming into Friday night, Wilcox had 1,705 yards and 24 touchdowns. His offer sheet has exploded in the last few months as well.
Wilcox opened the game with an impressive opening drive. He carried six times in a row to open the game. Wilcox helped push the South Paulding down the field before they opened the scoring.
Wilcox is a patient runner. He doesn't force the action he picks his spots and gets what he can. Sometimes, that patience allows him to find a hole and explode for a big game. He rarely gets stopped for a negative play.
Every time he touches the ball, Wilcox gains positive ground. He is powerfully built and strong. Arm tackles aren't enough to bring down Wilcox when he gets going.
On3's Recruiting Prediction Machine currently favors Kentucky for Wilcox. The Wildcats have a 46.1% chance to land Wilcox according to RPM.
2023 RB Jekail Middlebrook explodes
Langston Hughes 2023 running back Jekail Middlebrook has offers from Akron, Bryant, Bowling Green, Florida Atlantic, Eastern Tennesee, Middle Tennessee, Tennessee Tech, Mercer, Fordham and Western Kentucky.
On Friday night he added to his productive 2022 season. Middlebrook ran for 258 yards and four touchdowns.
He showed off his speed breaking a few long runs. Middlebrook also showed a willingness to run between the tackles and hit the holes with physicality.
2023 ATH Jediyah Willoughby a name to know
The senior class is reaching the stretch run toward the state championships and the early signing period. Langston Hughes athlete Jediyah Willoughby is a player starting to pick up steam on the recruiting trail.
He added an offer from Nebraska at the start of the month.
Willoughby lines up a little bit of everywhere for Langston Hughes. He line up at quarterback and attempted a pass late in the game on Friday.
He ran for 23 yards, caught a two-point conversion he had one reception for a six-yard touchdown.