Former Ohio State commit George Washington down to 5 schools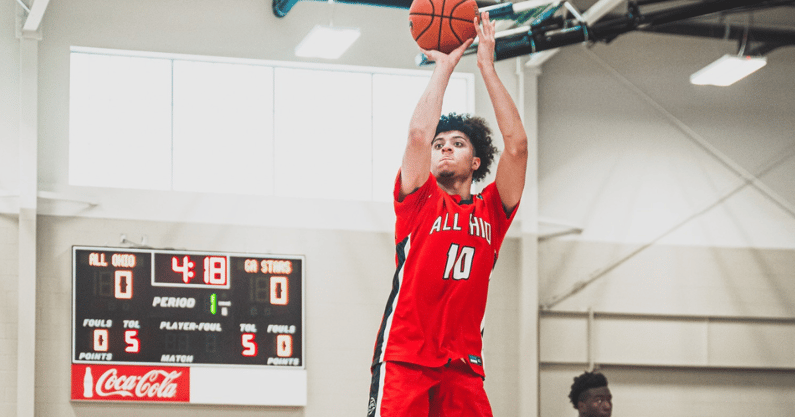 Dayton (Ohio) Chaminade Julienne four-star recruit George Washington III tells On3 he's down to five schools: Louisville, Virginia, Dayton, Michigan, and Wake Forest.
Washington, a 6-foot-2 combo guard originally from Louisville, Ky. de-committed from Ohio State last month.
According to the On3 Consensus, the average ranking from all four major recruiting media companies, Washington ranks as the No. 94 overall prospect in the 2023 class.
Washington breaks down his final schools
Louisville: "One of the biggest things about them is with their new staff, it's an amazing opportunity to come in and play for pros and for guys that have been there. It's a good situation, a great school, with a great basketball legacy."
Wake Forest: "With Wake Forest, it's really about their playing style. Coach (Steve) Forbes is great. What they were able to do with Alondes (Williams) and Jake (Laravia) last year was great. Their style of play really fits me."
Virginia: "Coach (Tony) Bennett is a Hall-of-Fame coach. He's one of the best to do it and they're a top ACC school."
Michigan: "Playing for coach Juwan Howard would be big time. That's another pro coaching staff. They get it done. Play style wise, I feel like it fits me too."
Dayton: Coach (Anthony) Grant is a great guy and a great coach. He's proven himself. You can call them a mid-major but I feel like they're one of the most talented teams in the country. They have a really great program. I feel what they can do is special."