Grad transfer Ricky Lindo Jr. hearing from Big East, ACC and more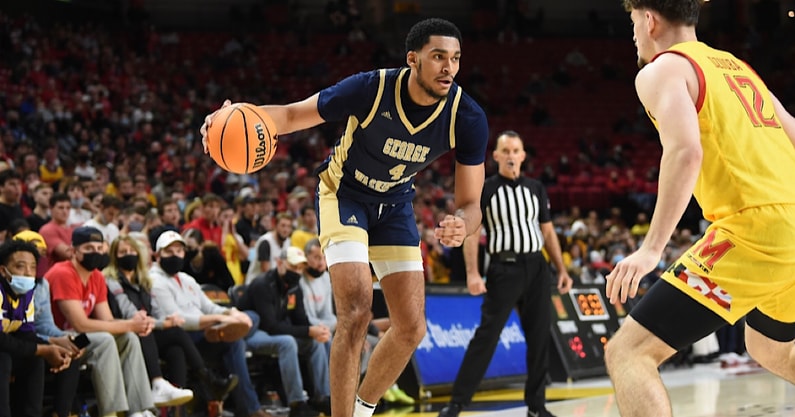 Last week George Washington grad transfer Ricky Lindo, Jr. put his name in the transfer portal. Programs have immediately taken notice of the 6-foot-8, 220-pound forward.
Lindo, Jr. started his college career at Maryland, playing for two seasons. He then transferred to George Washington, where he finished top ten in the A10 last season in rebounds per game (7.8), steals per game (1.5), and blocks per game (1.6). He also shot 37.7-percent from three on 2.3 attempts per game.
On3 caught up with Ricky Lindo, Jr. to see which schools he heard from the most since putting his name in the portal.
"I would say DePaul, Arizona State, Boston College, Tulane, Kent State, and Long Beach State," Lindo said.
Coming out of Washington (DC) Woodrow Wilson High, Lindo, Jr. carried over 20 offers, including Harvard, East Carolina, Saint Louis, La Salle, and UMass.
This is Lindo, Jr's second transfer; he transferred from Maryland to George Washington as a sophomore. However, he is a grad transfer, so he can immediately play his one remaining season of eligibility.